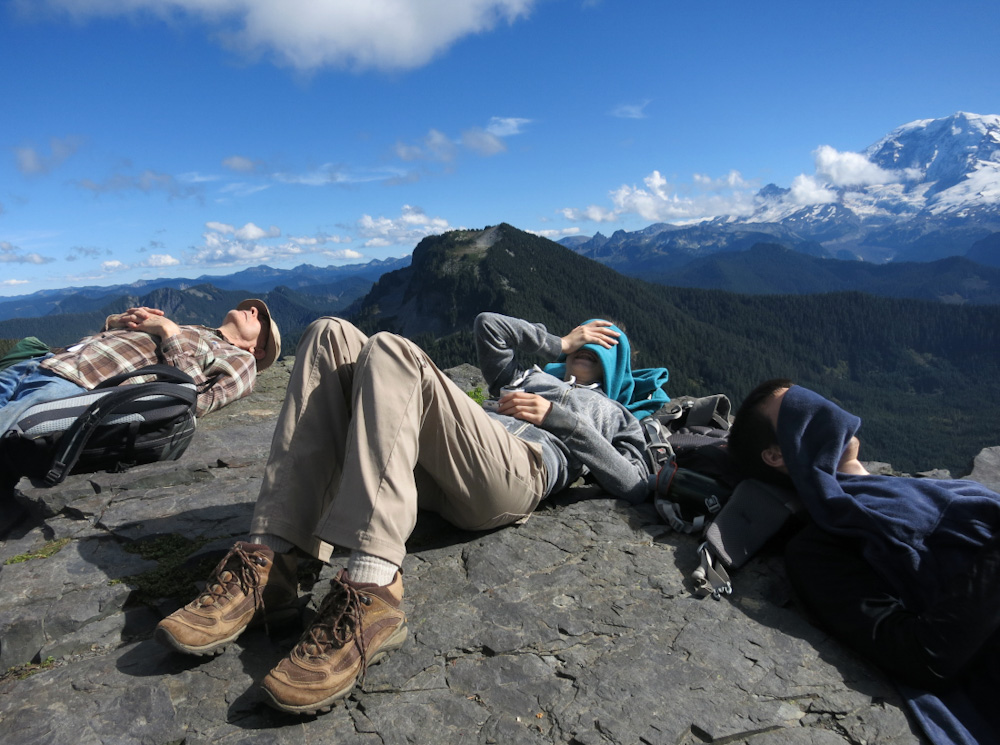 Photo and Commentary ©2020 by Russell Jurgensen
Thursday, January 9, 2020
The rainy days lately make me think about taking a nap and sunny days. This image near Summit Lake and Mount Rainier seemed to have a good combination of snoozing and bright light. That is Bear Mountain just behind the resting people.
This image also makes me think about how the Lord promises rest.
The LORD replied, "My Presence will go with you, and I will give you rest." Exodus 33:14
Praise be to the LORD, who has given rest to his people Israel just as he promised. 1Kings 8:56
"Come to me, all you who are weary and burdened, and I will give you rest. Take my yoke upon you and learn from me, for I am gentle and humble in heart, and you will find rest for your souls. For my yoke is easy and my burden is light." Matthew 11:28
So while we are busy this winter getting work done indoors, let's remember how the Lord blesses us with respite from life's challenges.