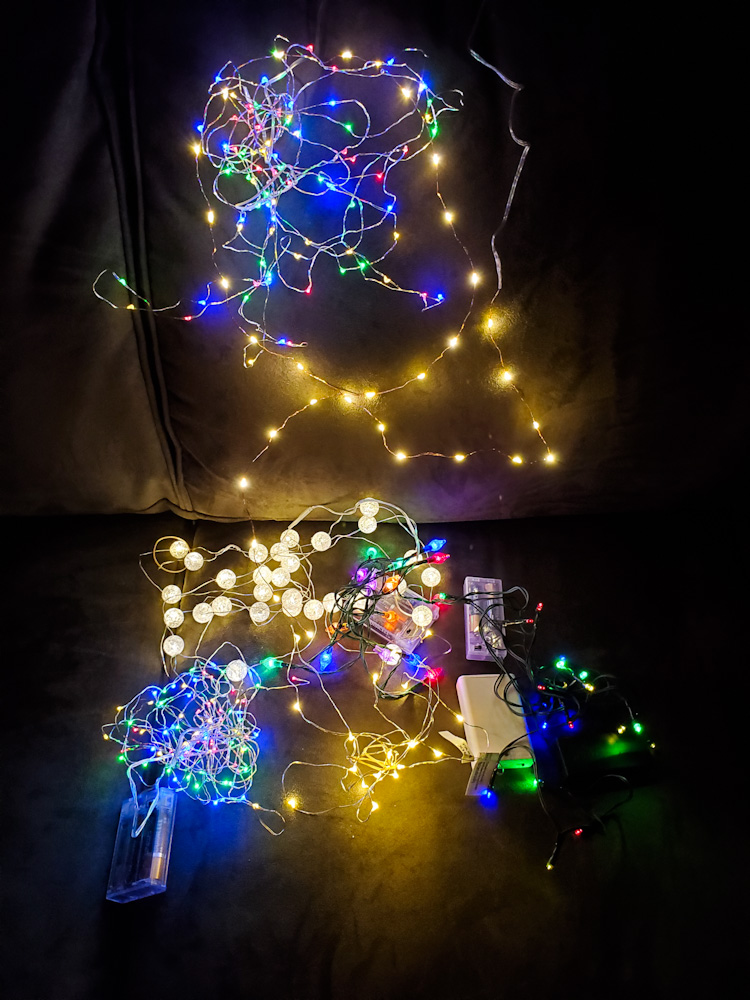 Photo and Commentary ©2019 by Shelley Schurch
Sunday, November 10, 2019
I craved light. So I bought light. Over and over.
Bargain-lover that I am, I purchased my light with digital coupons. Thrifty light.
I love light. Not cold, icy white, forbidding light; but warm, yellow inviting light. Just right light.
This time last year, I craved light, so I sought it and bought it. My heart felt heavy with sorrow for people I loved, and the people they loved, experiencing grief and loss — including two families told the same week last December that the doctors had done all they could, had exhausted all options. Our two friends died the next week.
So I took my string of multi-colored little lights to work, and put it on my desk, and switched it on. I discovered that when my heart is pierced with sorrow, I need light to pierce my darkness.
Many years ago a friend told me that Christmas comes at just the right time, at least in our neck of the woods. When the weather turns cold and the darkness of night comes early, Christmas comes with its warmth and color and lights.
Many more years ago the Christ Child came at just the right time, to a world turning cold and dark with sin and despair; a world in desperate need of His light.
He brought us light, because He was light:
"Then Jesus spoke to them again, saying, 'I am the light of the world. He who follows Me shall not walk in darkness, but have the light of life.' " (John 8:12)
" For God, who said, 'Let light shine out of darkness,' made his light shine in our hearts to give us the light of the knowledge of God's glory displayed in the face of Christ." (2 Corinthians 4:6)
"For he has rescued us from the kingdom of darkness and transferred us into the Kingdom of his dear Son, who purchased our freedom and forgave our sins." (Colossians 1:13, 14)
He has rescued us, freed us, forgiven us, and opened the gates of heaven, that all may go in. If you are craving light this season, my prayer for you is that you will find the comfort I found last year, not just in my store-bought strings of light, but in Jesus, the Light of our world, who came not with a temporary visitor's visa but became forever our Emmanuel, "God with us."