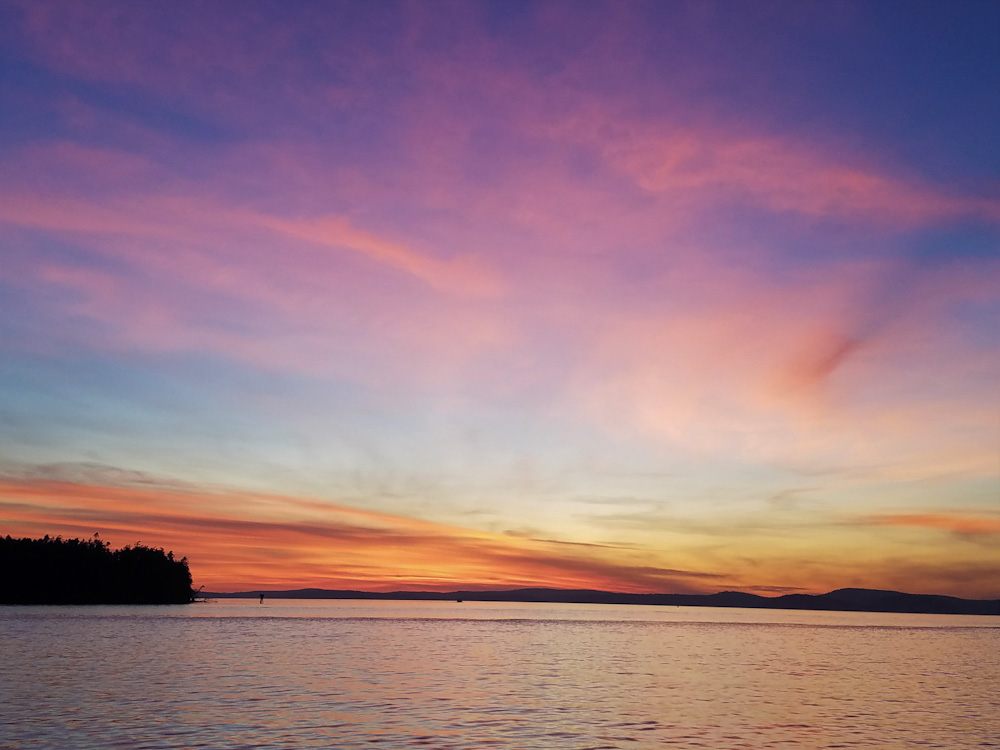 Photo and Commentary ©2019 by Darren Milam
Wednesday, November 6, 2019
This past weekend I had a chance to visit Orcas Island, in the San Juans. If you've ever gone, you know how beautiful the ferry trip across the Rosario Strait can be. This image was on our return trip, as the sun was setting. How magnificent the sight was.
I'm sure most of you know the hymn "Day is Dying in the West." It references the sun setting and how we want to be closer to God. As the darkness starts to take over the light, the colors that God allows us to see are amazing. I think of those colors as a promise. A promise that the darkness will not overcome us, but instead, His stars will start to shine – a start of something new.
While the deepening shadows fall,
Heart of love, enfolding all,
Through the glory and the grace
Of the stars that veil Thy face,
Our hearts ascend.
I like that last line – Our hearts ascend. When we think of a sunset in that way, there is so much more hope to be seen. Enjoy the colors of the next sunset, you are able to pause and ponder – think of the times ahead, in our Creators' presence.