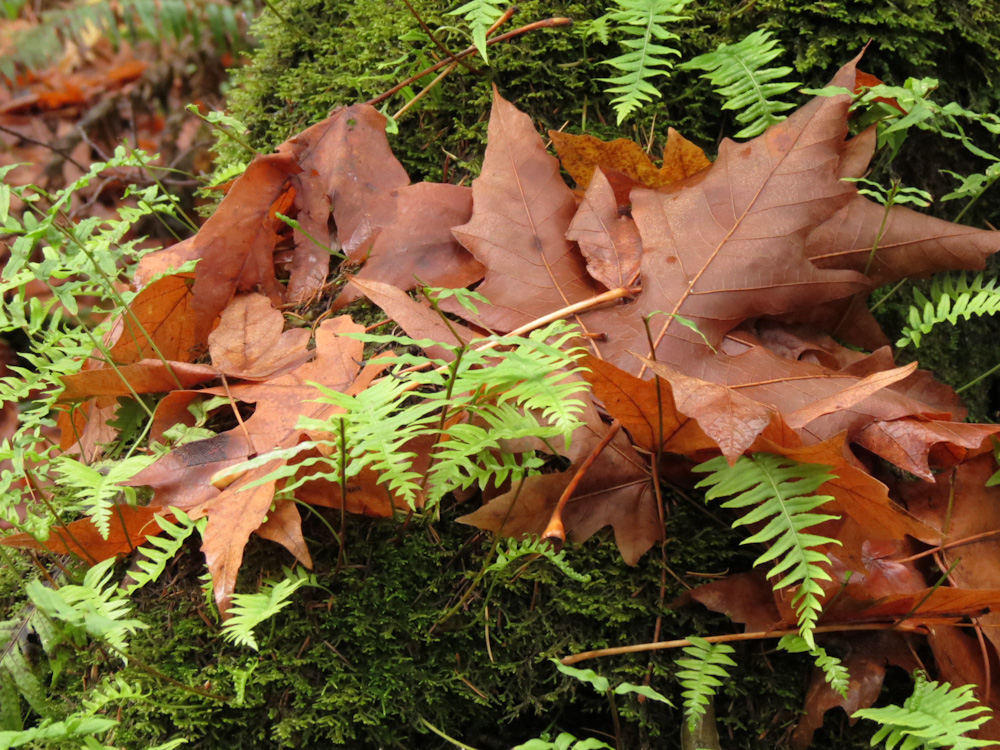 Photo and Commentary ©2019 by Cheryl Boardman
Monday, November 4, 2019
At this time of year, the weather is pretty unpredictable and rain is often in the forecast. The above picture was taken at Bellevue Botanical Gardens on a rainy fall day. As you can see, the bigleaf maples have already shed their giant (for a maple) leaves.
Sometimes we take the rain for granted and forget what a blessing it can be. We can become complacent about the way our lives are humming along and think that we have things in control.
"If you carefully obey the commands I am giving you today, and if you love the LORD your God and serve him with all your heart and soul, then he will send the rains in their proper seasons—the early and late rains—so you can bring in your harvests of grain, new wine, and olive oil. He will give you lush pastureland for your livestock, and you yourselves will have all you want to eat.
"But be careful. Don't let your heart be deceived so that you turn away from the LORD and serve and worship other gods.
Psalm 147:7-11