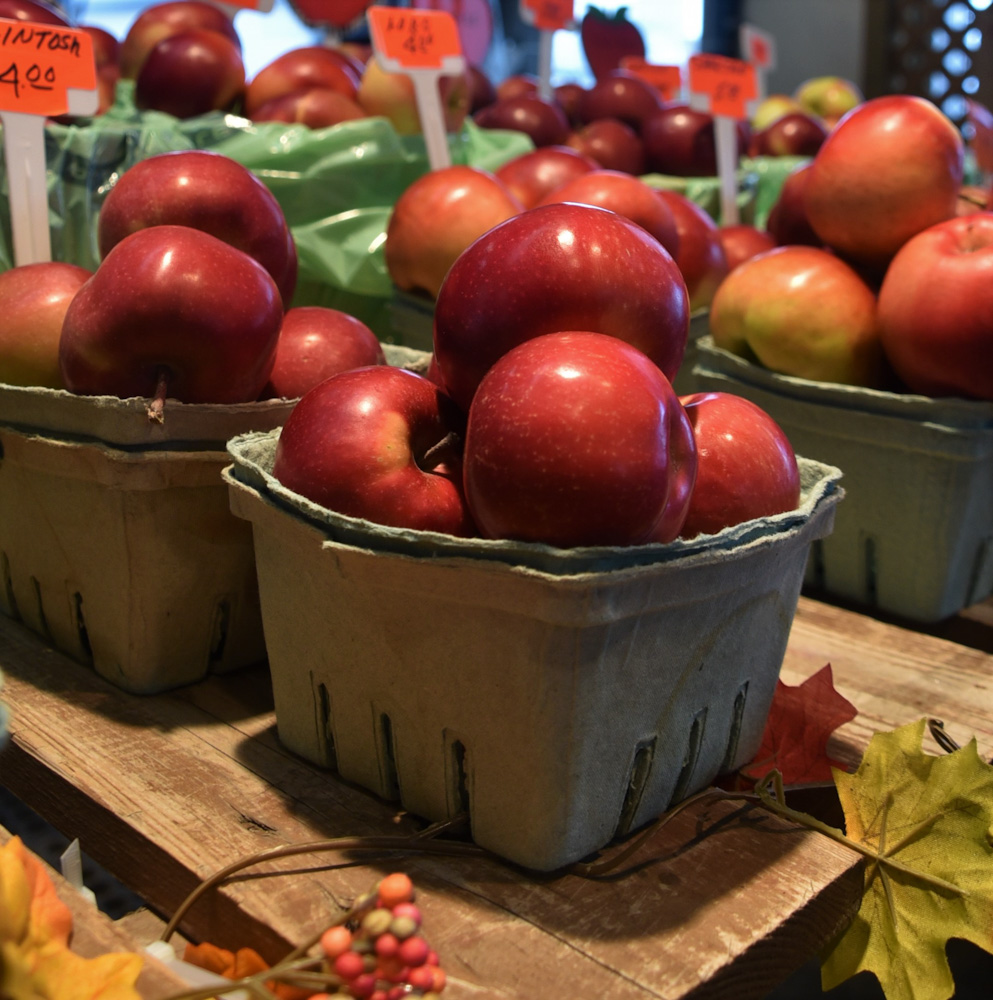 Photo and Commentary ©2019 by Darren Milam
Wednesday, October 30, 2019
The word "harvest" is found 63 times in the New King James Version Bible. When you think of the word harvest, do you think of gathering of crops, a time of the year to celebrate, or something altogether different? This image of a few varieties of delicious-looking apples at a farmers market reminds me of a harvest.
In Mathew 9, we read about a different kind of harvest altogether. The chapter starts off with Jesus healing a paralytic man, then asking Matthew (the tax collector), to follow him, then more healing – a girl brought back to life, a woman healed of a life-long illness, blind healed to see again and a mute man allowed to speak. In the last few verses (35-38), Jesus describes a different meaning to the term "harvest."
Then Jesus went about all the cities and villages, teaching in their synagogues, preaching the gospel of the kingdom, and healing every sickness and every disease among the people. But when He saw the multitudes, He was moved with compassion for them, because they were weary and scattered, like sheep having no shepherd. Then He said to His disciples, "The harvest truly is plentiful, but the laborers are few. Therefore pray the Lord of the harvest to send out laborers into His harvest."
We may not be able to heal those unable to walk, or give sight to the blind, but we have a responsibility in the harvest Jesus speaks of. We are all called to be disciples – followers of Jesus. Let's make sure we are listening to His instructions.