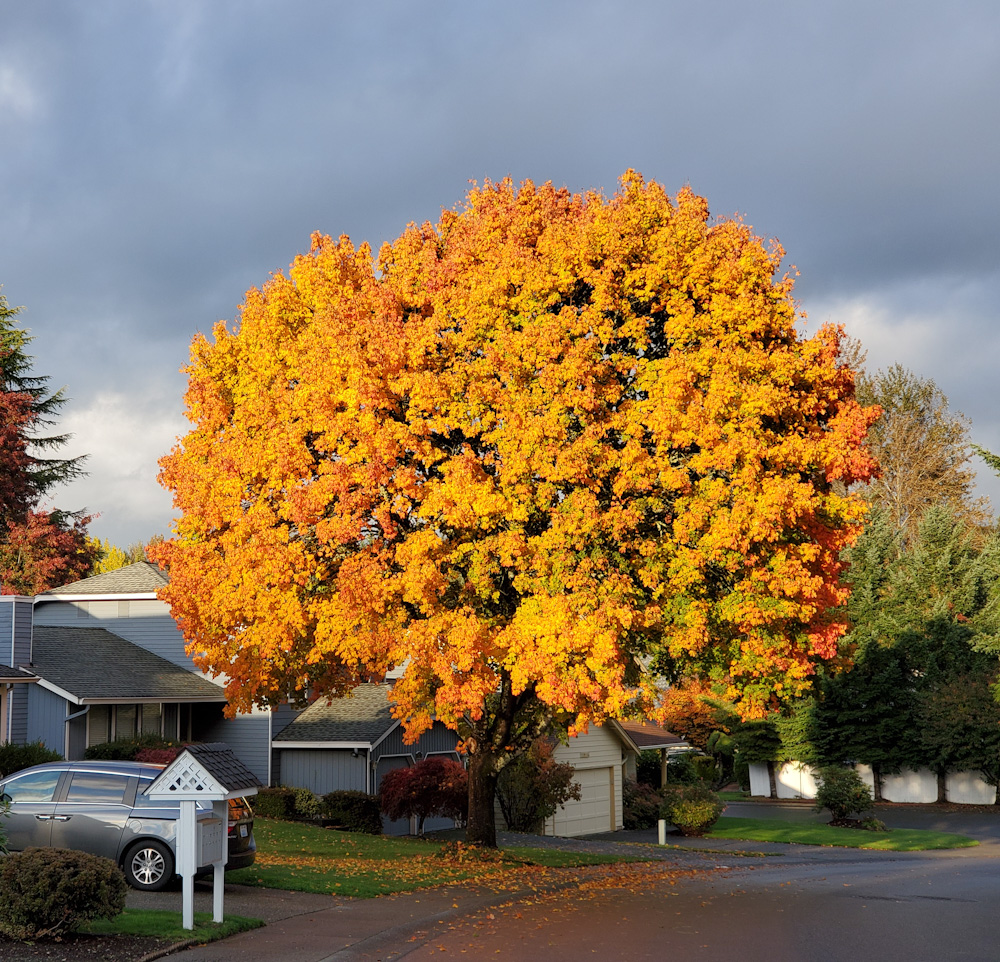 Photo and Commentary ©2019 by Shelley Schurch
Sunday, October 20, 2019
What you see is the Glory Tree – at least that's the name my husband christened it last night when he took this photo. It was a glorious sight, shining gold in the hour before sundown.
How I'm enjoying the colors of the season – were they as brilliant last year as now? Am I just paying more attention? I'm savoring the sight now, because as the poet Robert Frost reminds us, "Nothing gold can stay." Before long the leaves will be true to their name, and only the bones of the trees will be visible.
But I look forward to this coming season, too. What you see below is the Filigree Tree – at least that's the name I christened it last night when I found the photo I'd taken a few years ago.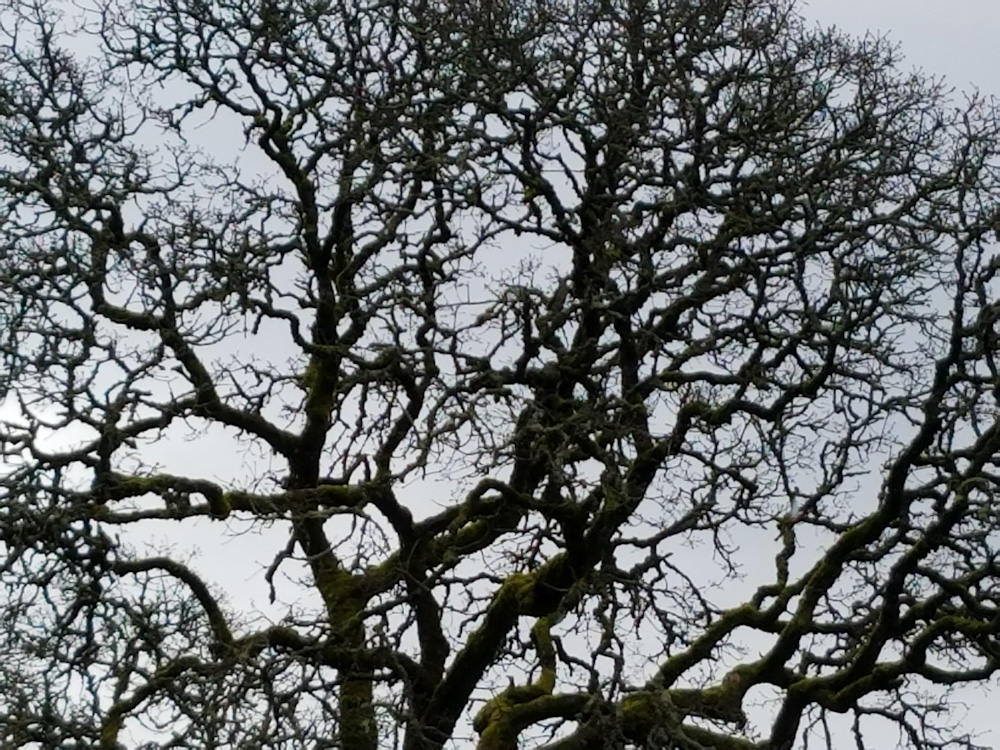 I love to look at leafless trees. I've struggled to find the best word to describe the beauty I see in them – to call them skeletons sounds all wrong, and framework too blah. But then I thought of filigree, which seems to best describe the delicate, yet strong beauty I admire in the architecture of winter trees.
It would be more characteristic of me to mourn with melancholy the passing of the glory trees, and ignore or refuse to acknowledge the beauty of their filigree successors, so I thank God for giving me the eyes and willingness to appreciate beauty in both.
I ask God for that same sight and willingness to find beauty in the varied seasons and circumstances of my life, and in all of it, to praise Him.
Be encouraged this week, as you seek beauty and bask in the love of your Creator.