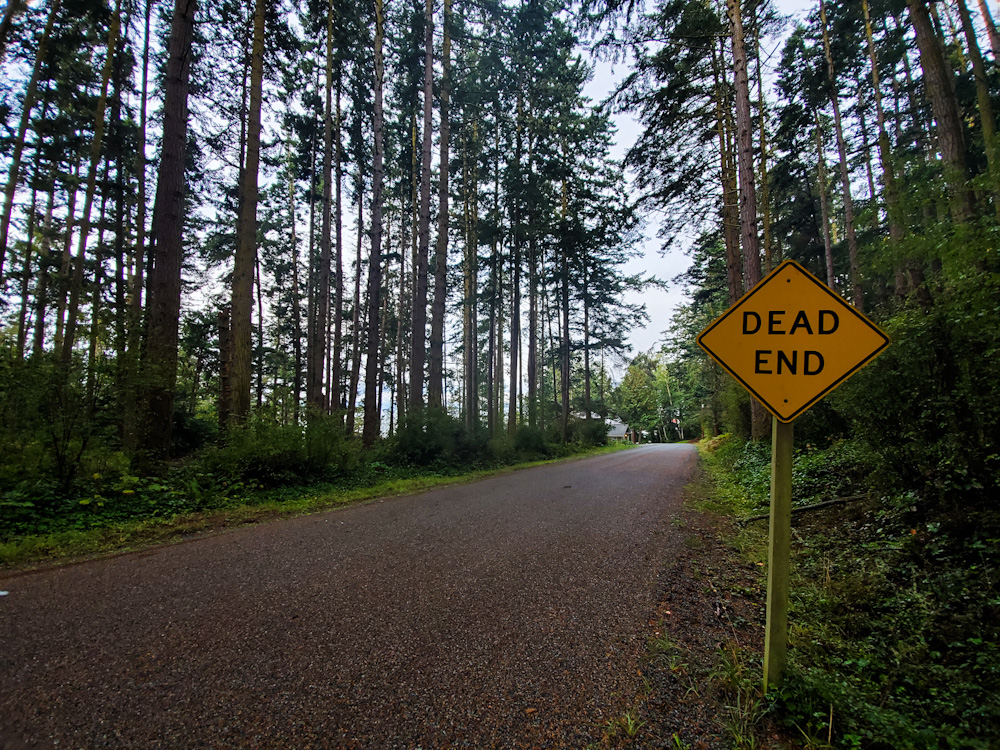 Photo and Commentary ©2019 by Maylan Schurch
Sabbath, October 19, 2019
What is it that I don't want you to believe? The sign in the photo above. It's both true and false. Technically, if you travel down this road, you won't be able to leave the area and travel anywhere else.
But why would you want to hurry away? This next photo shows you what's at the end of that road.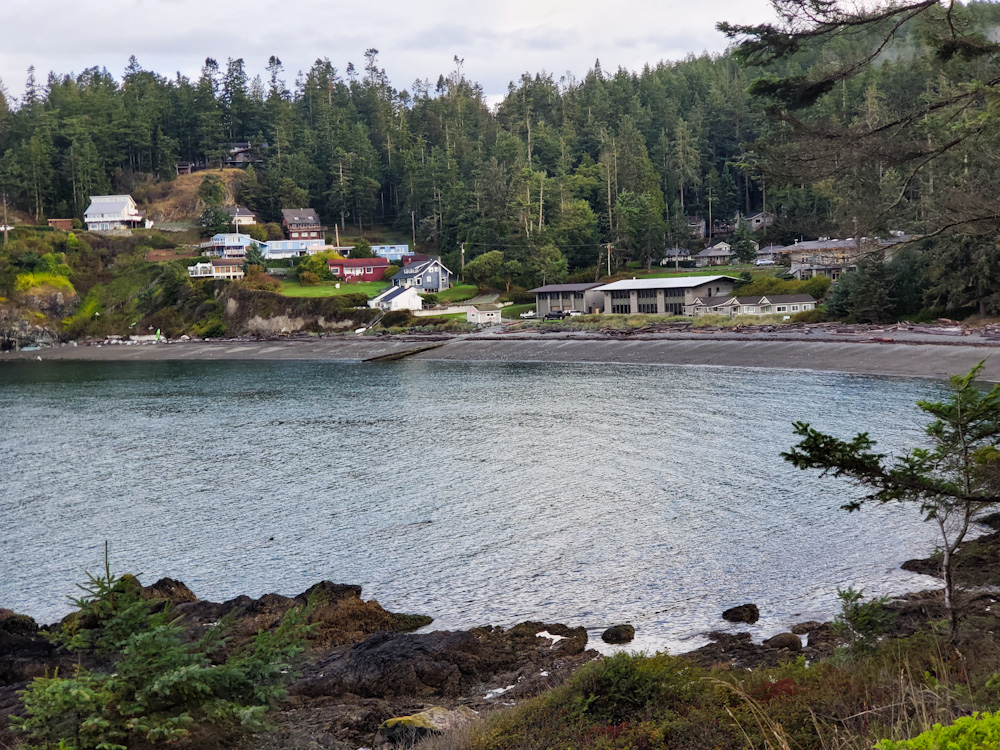 What you're looking at is Walla Walla University's Rosario Beach Marine Laboratory. During the summer, WWU marine biology students snorkel happily beneath these waters getting a first-hand look at organisms their textbooks talk about.
But during the spring, fall, and winter, the marine station is rented out to churches for their annual retreats. People stay in the little cabins behind the main laboratory in the center, and consider this campus a little patch of paradise. What you're seeing is only a small part of Rosario's charms—to the right, out of the photo, is lots of hiking and great views of the water.
Have you ever thought of Christianity as sort of a dead-end philosophy? Don't you believe it! For five Bible passages which give a quick overview of what Christianity is, click the link just below.