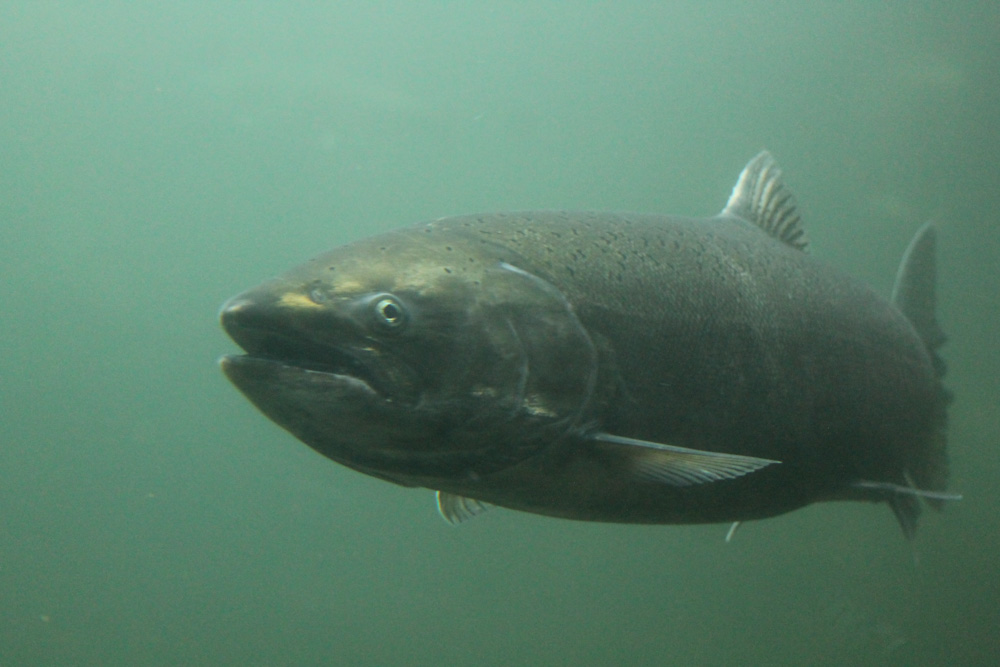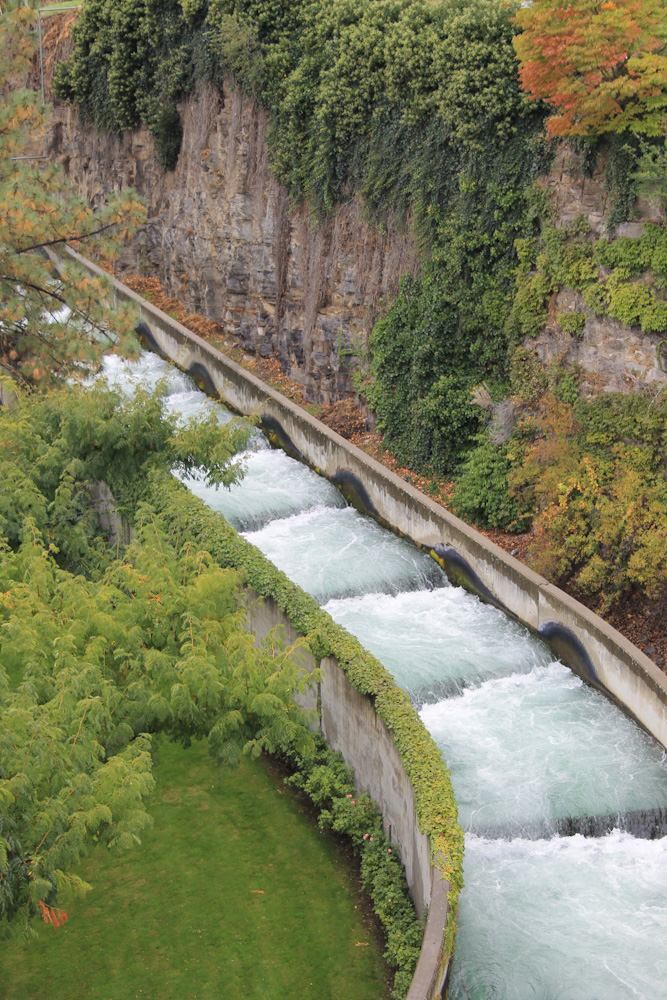 Photo and Commentary ©2019 by Cheryl Boardman
Monday, October 7, 2019
I saw this fish from the viewing windows at the Rocky Reach Dam which is on the Columbia River in Central Washington. They have a fish ladder there which enables the fish to swim up and over the dam as they head up the river to spawn.
If you've read anything about the life cycles of the salmon and steelhead fish that are in the Columbia, you know how amazing they are. These fish have actually been out to the ocean and are returning to the streams where they were hatched.
These verses in Psalm 8 talk about how God cares about us and how He has given us the responsibility of looking after the creatures that inhabit the earth with us. We haven't always done a good job but I like the fact that people have made a way to get electricity and still allow the fish to get to where they need to go.
When I look at the night sky and see the work of your fingers—
the moon and the stars you set in place—
what are mere mortals that you should think about them,
human beings that you should care for them?
Yet you made them only a little lower than God
and crowned them with glory and honor.
You gave them charge of everything you made,
putting all things under their authority—
the flocks and the herds
and all the wild animals,
the birds in the sky, the fish in the sea,
and everything that swims the ocean currents.
O LORD, our Lord, your majestic name fills the earth!
Psalm 8:3-9 (NLT)