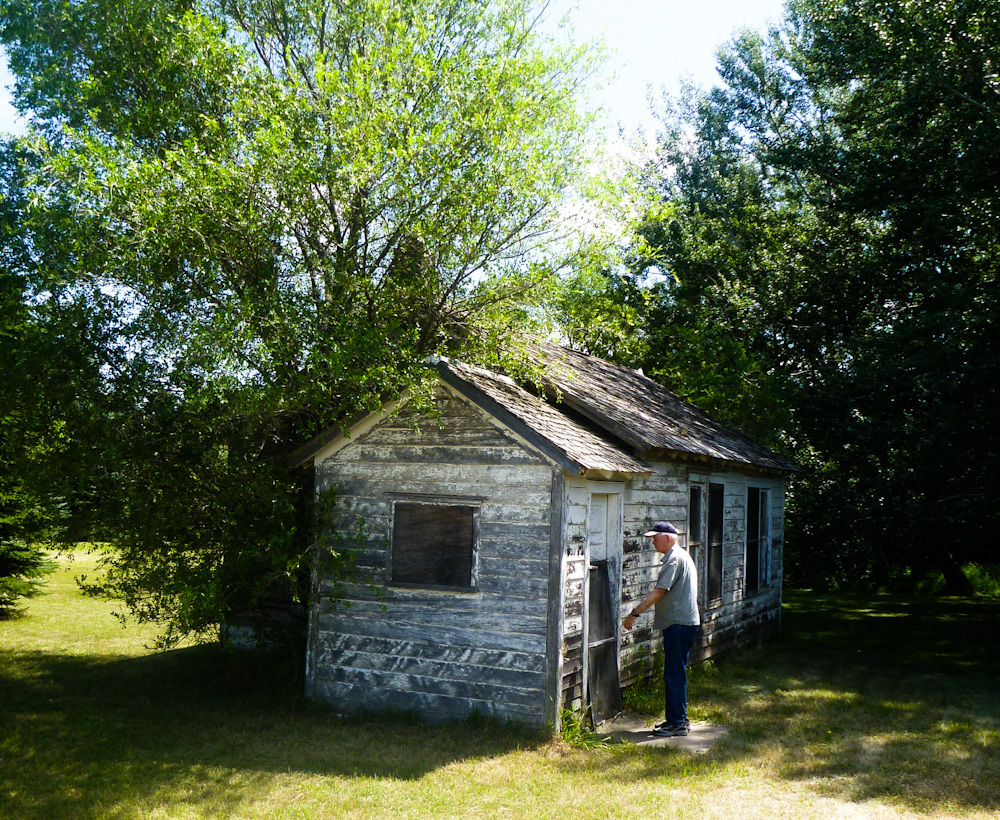 Photo and Commentary ©2019 by Maylan Schurch
Friday and Sabbath, October 4 and 5, 2019
Here I am several years ago at the door of the one-room South Dakota prairie schoolhouse where I spent the first eight grades of my education. Back in the day, Sunrise Seventh-day Adventist School was painted a crisp white, and sported a flagpole. No trees shouldered close, and on the sunny meadow to the left we played softball in the summer and fox-and-geese in the winter.
If those right-hand trees weren't in the way, you'd be able to see the house my family lived in, which is still standing, a pasture-length away. Mom and Dad, who weren't Adventists yet, sent each of their four kids to eight grades of school—first here, and then to an upgraded school building two blocks south. "We feel the Lord leading us to do this," they would patiently explain to members of the Methodist church in town, where they'd previously attended.
I was an average student, except for math (in which I was way BELOW average), but this little building was where I learned not only the three R's but also the dozens of Bible memory verses which have steadied my faith. Out of this school came pastors (my brother and me and many others), at least one doctor (my best friend Bobby), a nursing supervisor, and many other professions. Another friend lives happily with her husband in the far North where they give tourists the chance to pilot sled dogs!
What do you feel the Lord is leading you to do? What are you doing to respond to that leading?