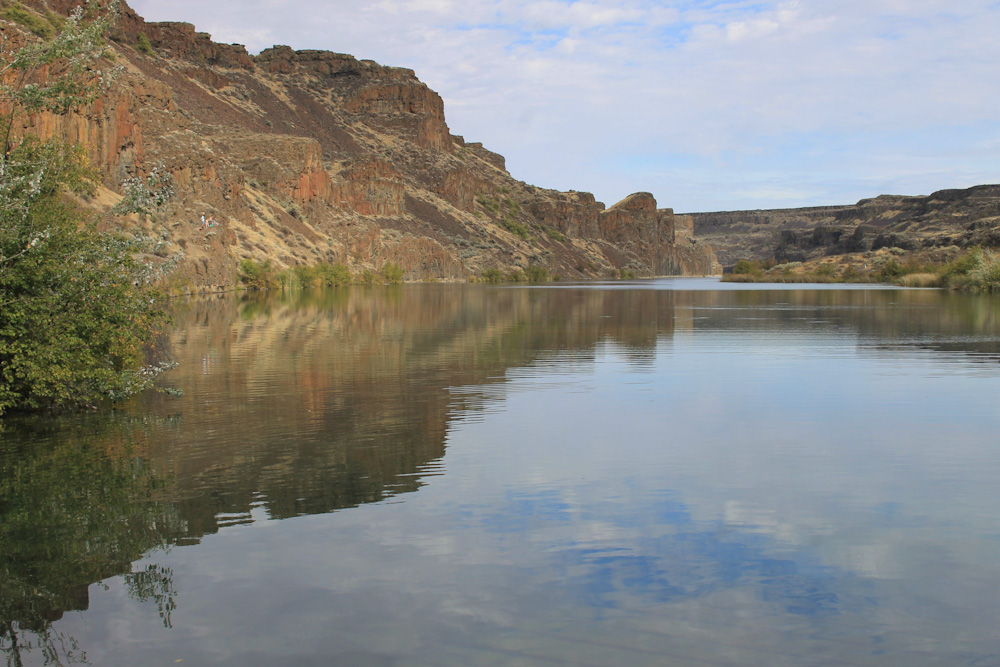 Photo and Commentary ©2019 by Cheryl Boardman
Monday, September 23, 2019
This photo is of Deep Lake in Sun Lakes-Dry Falls State Park which is just south of Coulee City in Central Washington. It's quite an amazing place and you can get good views of the Dry Falls area from the visitor's center. Flood waters have channeled out the coulees in this part of the state and in this spot have left lakes, rocks, 400 foot cliffs and interesting rock formations behind in the shrub-steppe environment.
We need physical water to survive but when Jesus was talking to the Samaritan woman, He told her about a different kind of water:
Jesus answered and said to her, "Whoever drinks of this water will thirst again, but whoever drinks of the water that I shall give him will never thirst. But the water that I shall give him will become in him a fountain of water springing up into everlasting life."
John 4:13-14 (NKJV)