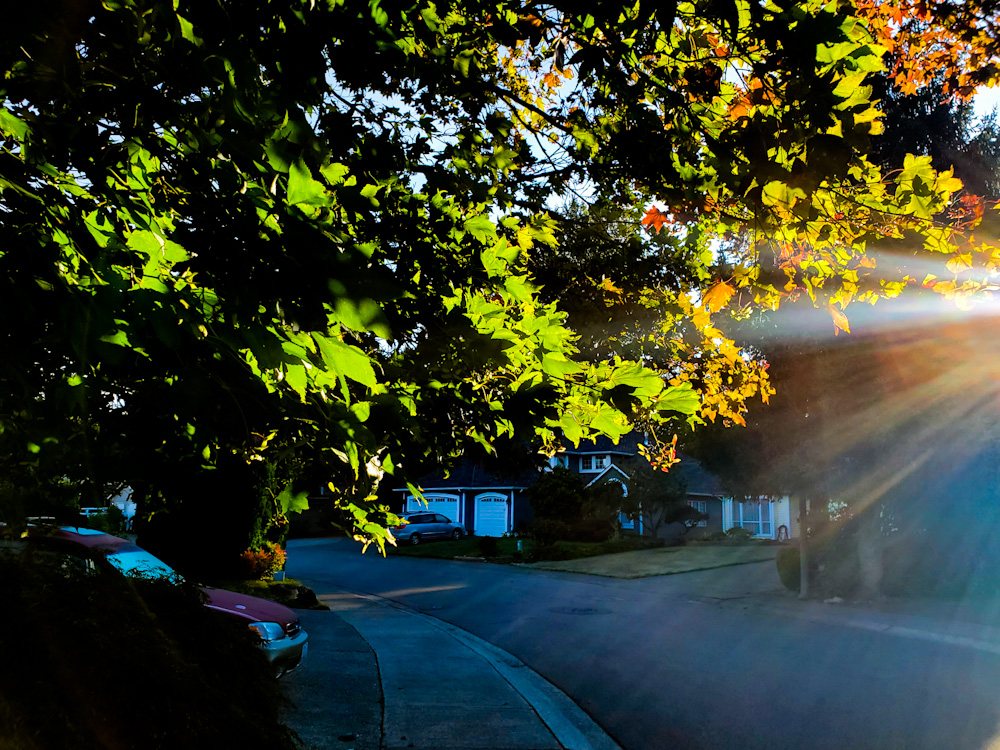 Photo and Commentary ©2019 by Maylan Schurch
Friday, September 20, 2019
A week or so ago on a walk in our neighborhood I found my eye caught by these gloriously backlit leaves. So I snapped a few photos, and later tried to tweak them so that they would show as nearly as possible what my eyes had seen.
I was so intent on the backlighting that I totally missed the beams of light coming from the photo's right margin. It's as though a kindly Creator is saying again, "Let there be light!"
Tree-leaves, as we know, thrive not only on water but on light. The magic of photosynthesis is what flings out those branches to their largest possible spread.
Light—metaphorically—is a spiritual idea as well. Take a moment to read and meditate on three "light" texts at the link below, and give God thanks for being a glorious God!