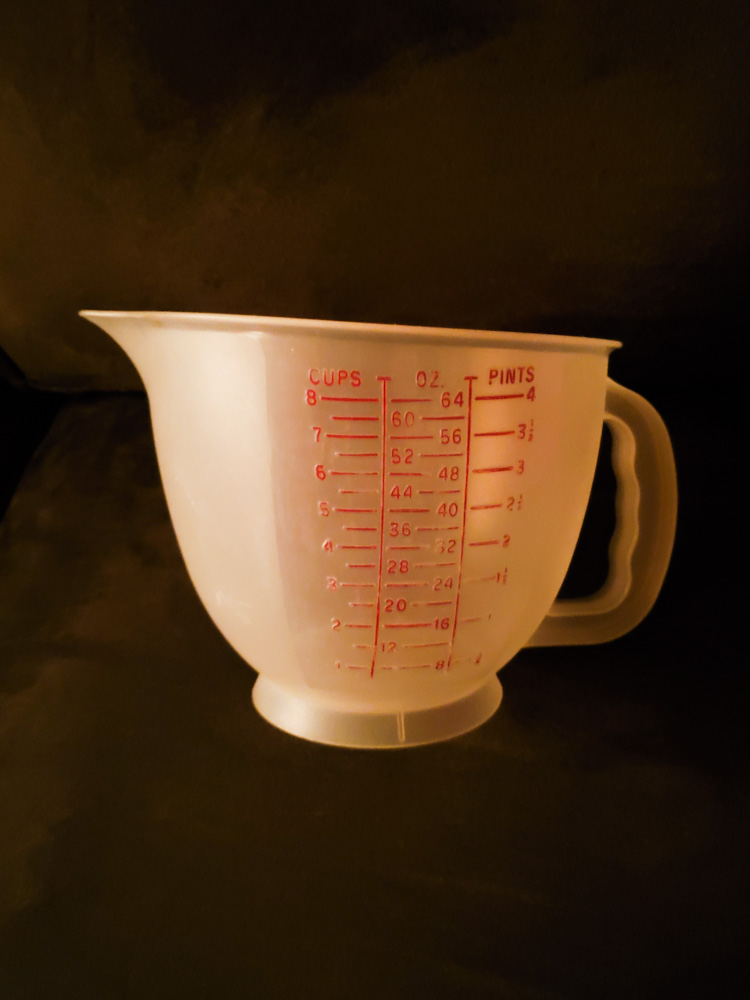 Photo and Commentary ©2019 by Shelley Schurch
Sunday, September 1, 2019
I was a timid first-grader who had been summoned to my teacher's desk. Miss Carlson, my young red-haired teacher who I much admired, asked me to carry a note to one of the second-grade teachers. Overwhelmed at being chosen for this important assignment, I shrugged on my winter coat and walked outside, across the empty playground, and in through the double doors to find my destination was the first classroom on the left.
As I waited for the second-grade teacher to read the note and write a response, I looked around her classroom. These more seasoned scholars were working with milk cartons of various sizes and talking to each other about pints and cups and quarts. As I watched and listened I began to feel uneasy. I was not only impressed with their hands-on activity, I was also depressed by what I considered its level of difficulty. We first-graders had not yet wrestled with such things, and for some reason I felt I would never be able to understand and deal with this kind of complex arithmetic.
As I trudged back to my classroom in despair I tried to figure out how I would explain to my parents that it was no use my going on with my scholastic career; I would need to drop out now before I got in over my head.
I would laugh at my long-ago self, watching her return to her classroom with such dramatically gloomy thoughts, but I only muster a small smile because I know I have not entirely outgrown my tendency to see challenging circumstances as daunting difficulties rather than opportunities for growth.
When I'm facing difficulty I'm so thankful that the Bible brims over with encouraging verses such as these:
I can do everything through him who gives me strength.
Philippians 4:13
For You will light my lamp;
The LORD my God will enlighten my darkness.
For by You I can run against a troop,
By my God I can leap over a wall.
Psalm 18:28-29
For nothing is impossible with God.
Luke 1:37
Why, my soul, are you downcast? Why so disturbed within me? Put your hope in God, for I will yet praise him, my Savior and my God.
Psalm 42:11
As discouraged as I was in the moment, I seem to have quickly recovered from my visit to that second-grade classroom. I don't remember ever having that drop-out discussion with my parents. The only lingering effect seems to be a slight uneasiness at times when I'm calculating liquid measurements. If my husband's around he helpfully quotes, "A pint's a pound the world around."
Well-intentioned though he is, his help is totally eclipsed by my ultimate Helper, who for some unfathomable reason loves us devotedly and wants to walk beside us every day.
Be encouraged as you walk out into this brand-new week – you do not walk alone!