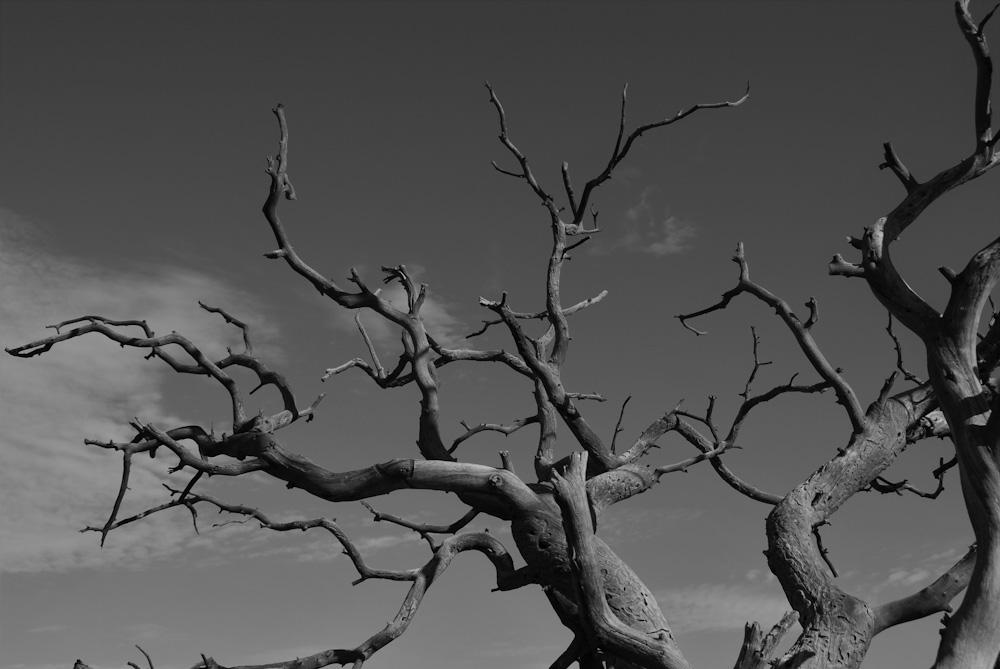 Photo and Commentary ©2019 by Darren Milam
Wednesday, May 1, 2019
Here are the remains of a tree I captured in Arches National Park, Utah. I like the contrast of the sky, clouds and branches. It reminds me of a family tree and how it splits and divides. We can also see that each of those 'offshoots' can be mapped back to the larger branch and then still further, to the trunk or base of the tree. All are connected to the trunk, and have it as a common denominator.
Some of you may remember a song, from a few years back, written by Bill & Gloria Gather – "The Family of God." The chorus is as follows:
I'm so glad I'm a part
of the family of God–
I've been washed in the fountain,
cleansed by His blood!
Joint heirs with Jesus
as we travel this sod,
For I'm part of the family,
the family of God
When I see this image and imagine myself as one of those offshoots, growing out and away from the rest of the branches, I think of what it means to be part of the larger "family" of God. We can and do function as our own person, but we are also part of the larger family. This gives me hope. As far as we may move away from our God, it doesn't mean we are detached. We can easily trace right back to our "base" – our Creator.