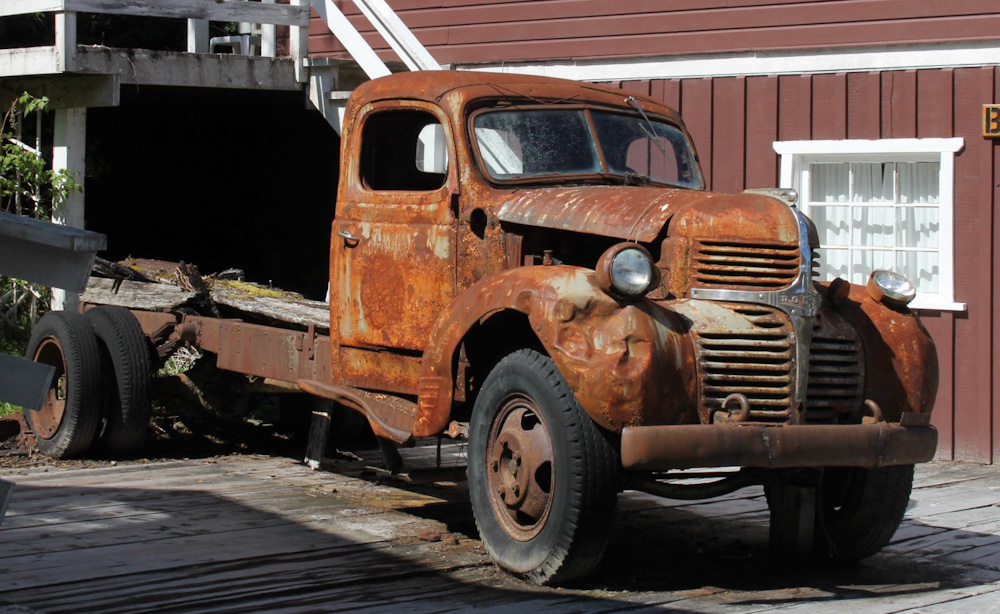 Photo and Commentary ©2019 by Cheryl Boardman
Monday, April 29, 2019
I found this rusty old Dodge truck in Telegraph Cove on Vancouver Island. I don't know when this particular truck was made but time has not been kind to it and its days of usefulness are over.
The little village of Telegraph Cove has an interesting history and used to be a lumber mill and a salmon saltery and then a lineman's post for a telegraph line. Some of the old buildings have been preserved and you can still get a feeling for what it used to be like.
I like this passage of Psalm 111 where it talks about what God has made and how His works are "Never out-of-date, never obsolete, rust-proof ."
Hallelujah! I give thanks to God with everything I've got— Wherever good people gather, and in the congregation. God's works are so great, worth A lifetime of study—endless enjoyment! Splendor and beauty mark his craft; His generosity never gives out. His miracles are his memorial— This God of Grace, this God of Love. He gave food to those who fear him, He remembered to keep his ancient promise. He proved to his people that he could do what he said: Hand them the nations on a platter—a gift! He manufactures truth and justice; All his products are guaranteed to last— Never out-of-date, never obsolete, rust-proof. All that he makes and does is honest and true: He paid the ransom for his people, He ordered his Covenant kept forever. He's so personal and holy, worthy of our respect. The good life begins in the fear of God— Do that and you'll know the blessing of God. His Hallelujah lasts forever!
Psalm 111:1-10 (The Message)