Each day, a number of our church members, who are also photographers, post photos and spiritual commentary, following this schedule: NOTE: To see previous blog entries, access blog archives on the right sidebar.
Sunday (Bev Riter)
Monday (Cheryl Boardman)
Tuesday (Robert Howson)
Wednesday (Darren Milam)
Thursday (Russell Jurgensen & family)
Friday and Sabbath (Pastor Maylan Schurch)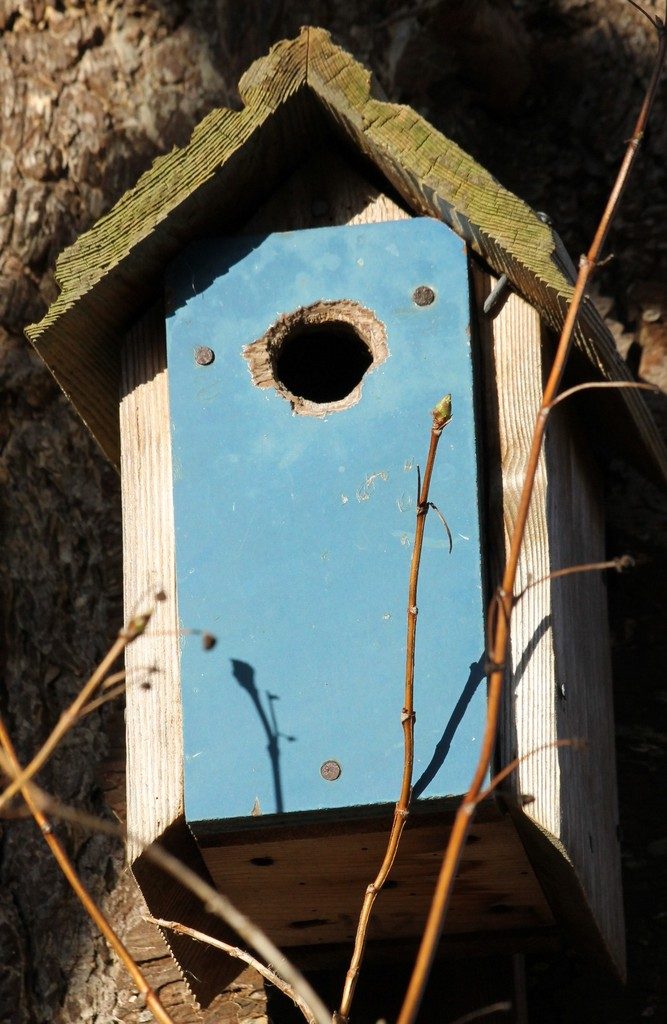 Photo and Commentary ©2018 by Cheryl Boardman
Monday, March 12, 2018
I saw this bird house, along with a whole lot more, at Reifel Migratory Bird Sanctuary which is located in Delta, British Columbia. There were large ones and small ones and ones placed up in trees located near water with fairly large openings to fit wood ducks. Most were fairly basic, and some, like this one, had a touch of color and some personalization by a former tenant.
I didn't see any obvious signs of occupancy yet but I'm sure that nesting will start taking place quite soon. Anyway, the bird houses looked like they had been cleaned and numbered and were ready for use. People had obviously spent a lot of time preparing them to welcome the birds.
Jesus said that there is a place prepared for us in His Father's house. Some Bible versions talk about mansions and other are translated as dwellings or rooms but essentially, there is a place to stay. (That is totally the opposite of there being nowhere to stay when He was born into this world!)
"Let not your heart be troubled; you believe in God, believe also in Me. In My Father's house are many mansions; if it were not so, I would have told you. I go to prepare a place for you. And if I go and prepare a place for you, I will come again and receive you to Myself; that where I am, there you may be also."
John 14:1-3 NKJV