Each day, a number of our church members, who are also photographers, post photos and spiritual commentary, following this schedule: NOTE: To see previous blog entries, access blog archives on the right sidebar.
Sunday (Bev Riter)
Monday (Cheryl Boardman)
Tuesday (Robert Howson)
Wednesday (Darren Milam)
Thursday (Russell Jurgensen & family)
Friday and Sabbath (Pastor Maylan Schurch)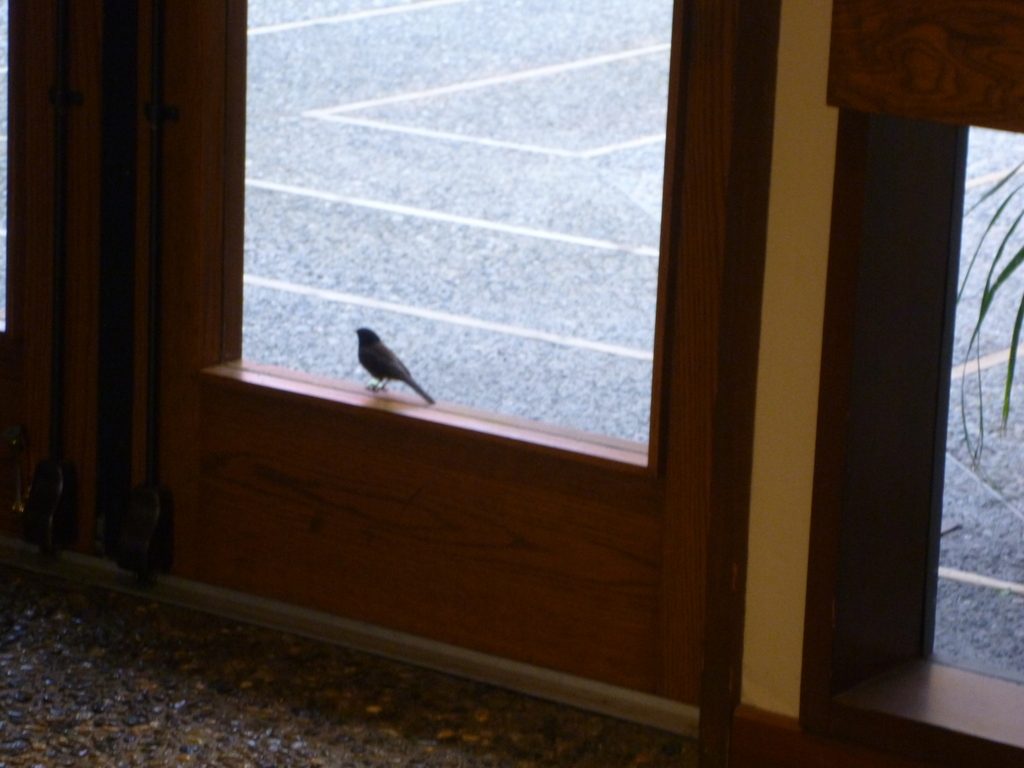 Photo and Commentary ©2018 by Maylan Schurch
Friday, May 18, 2018
This past Monday evening (it was getting to be twilight, which probably explains why my little camera's auto-focus didn't work that well) I was at the church getting ready for a committee meeting when I saw a charming sight. A little bird was perched on the frame of the door.
It turns out that this wasn't an avian tourist stop on a Prominent Local Churches tour. This bird had other reasons for staying close.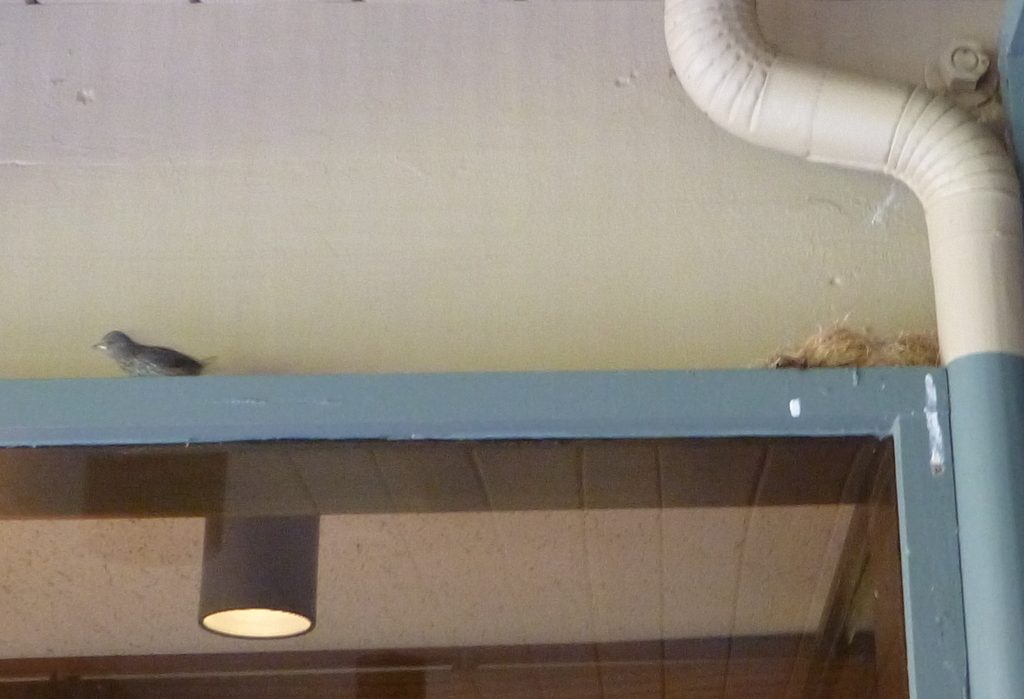 See the nest at the upper right? Most of the week this is a perfect place to ensure hassle-free seclusion. (This just in: I emailed Robert Howson, our church's resident birder and the compiler of a staggeringly long "life list" of birds he's spotted, asking him what kind of bird he thought it was. Here's his response: "It looks like a young Dark-eyed Junco. I saw it nesting Sabbath but without the bird being present. They like to use structures like this for their nests so it's a pretty good guess."
Consdering where this bird decided to build its nest, I immediately thought of one of the most tender-hearted of the Psalms. Here are the first few verses:
How lovely is Your tabernacle, O LORD of hosts!
My soul longs, yes, even faints
For the courts of the LORD;
My heart and my flesh cry out for the living God.
Even the sparrow has found a home,
And the swallow a nest for herself,
Where she may lay her young—
Even Your altars, O LORD of hosts, My King and my God.
Blessed are those who dwell in Your house;
They will still be praising You. Selah Psalm 84:1 – 4 NKVJ

I've known human beings who long for their weekly experience at church with a similar fervor. These are folks who almost never miss a Sabbath unless they're ill or traveling, because they've found friends who care about them, and whose words and actions reflect those of the Heavenly Carer.
Would you like to read Bible verses which tell how important the church is, and the benefits it can give those who attend? Click the link below.