Each day, a number of our church members, who are also photographers, post photos and spiritual commentary, following this schedule: NOTE: To see previous blog entries, access blog archives on the right sidebar.
Sunday (Bev Riter)
Monday (Cheryl Boardman)
Tuesday (Robert Howson)
Wednesday (Darren Milam)
Thursday (Russell Jurgensen & family)
Friday and Sabbath (Pastor Maylan Schurch)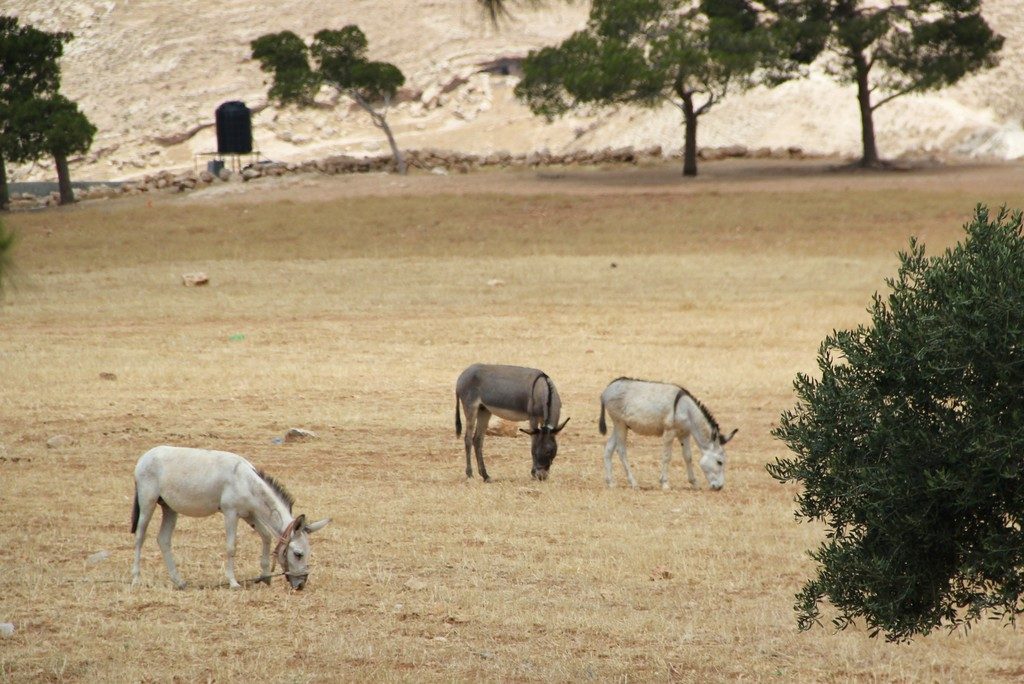 Photo and Commentary ©2017 by Bev Riter
Sunday, December 10, 2017
As recorded in Luke 2, Emperor Caesar Augustus issued a decree requiring people to go to the town of origin of the father in the family and register. He and his council decided this was the only way of knowing the number of his subjects so they could be appropriately taxed. Since Joseph was from the house of David, he and Mary needed to travel the approximately 80 miles south from Nazareth to Bethlehem. They traveled by walking or riding donkeys like these grazing in a field in Nazareth. People often traveled in groups which was safer in case of attack by bandits or wild animals. It would normally take about four days to travel this distance, but because Mary was heavily pregnant, they may have taken more time.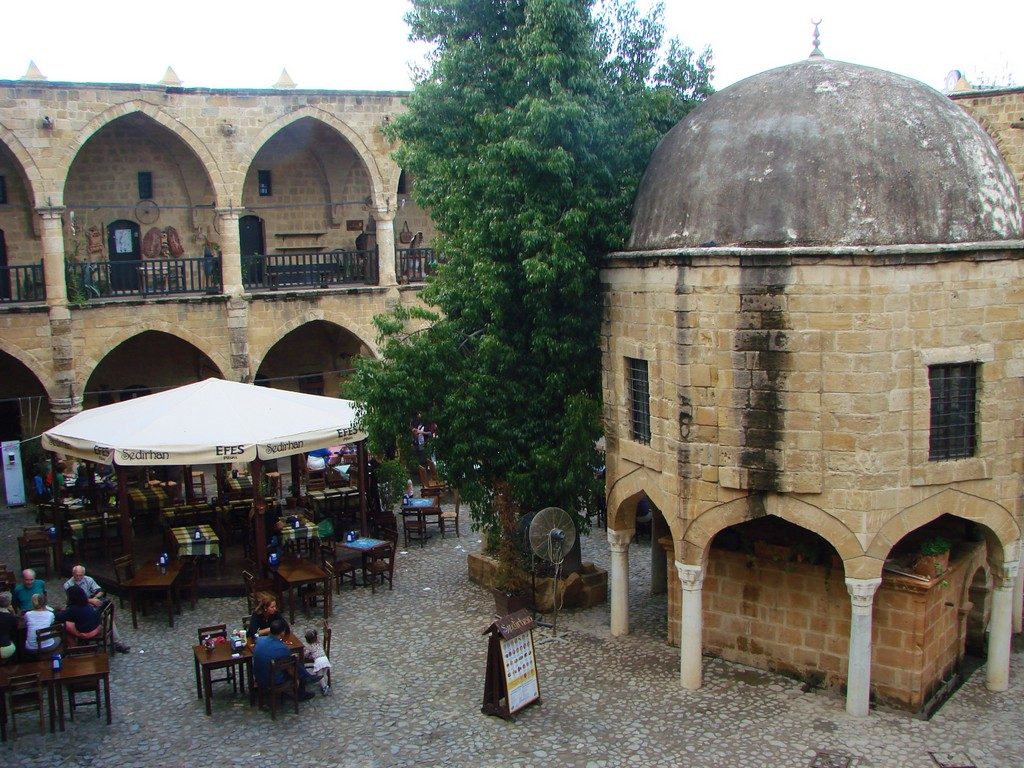 When traveling in Cyprus, we stopped for refreshments at The Buyuk Han (The Great Inn) as shown in my above photo. The upper rooms with octagonal chimneys were originally used for travelers. The rooms on the ground floor were for shops and storerooms. Stables for camels, donkeys, horses and mules were located on the outside. The community water supply was in the round structure in the center of the courtyard. As you can see, inns protected people from danger of wild animals and bandits. It is likely Mary and Joseph stayed at inns on their way to Bethlehem. During that time inns, something like the one shown here or smaller, were located along the roads where people traveled to and from Jerusalem. Many of those inns would have been small, with people sharing a common room where mats were placed on the dirt floor and people slept in their clothes. Once they reached their destination of Bethlehem, Joseph and Mary found many people had gotten there before them. Luke 2:7 states that there was no room for them in the inn. Those knowing the original language think this really meant guest room or space in Bethlehem. Finally, they ended up staying where the animals were kept, at a place possibly belonging to a relative. Check back next week to find out the place that's thought where Jesus was born. (Parts of this appeared in November 2014)