Each day, a number of our church members, who are also photographers, post photos and spiritual commentary, following this schedule: NOTE: To see previous blog entries, access blog archives on the right sidebar.
Sunday (Bev Riter)
Monday (Cheryl Boardman)
Tuesday (Robert Howson)
Wednesday (Darren Milam)
Thursday (Russell Jurgensen & family)
Friday and Sabbath (Pastor Maylan Schurch)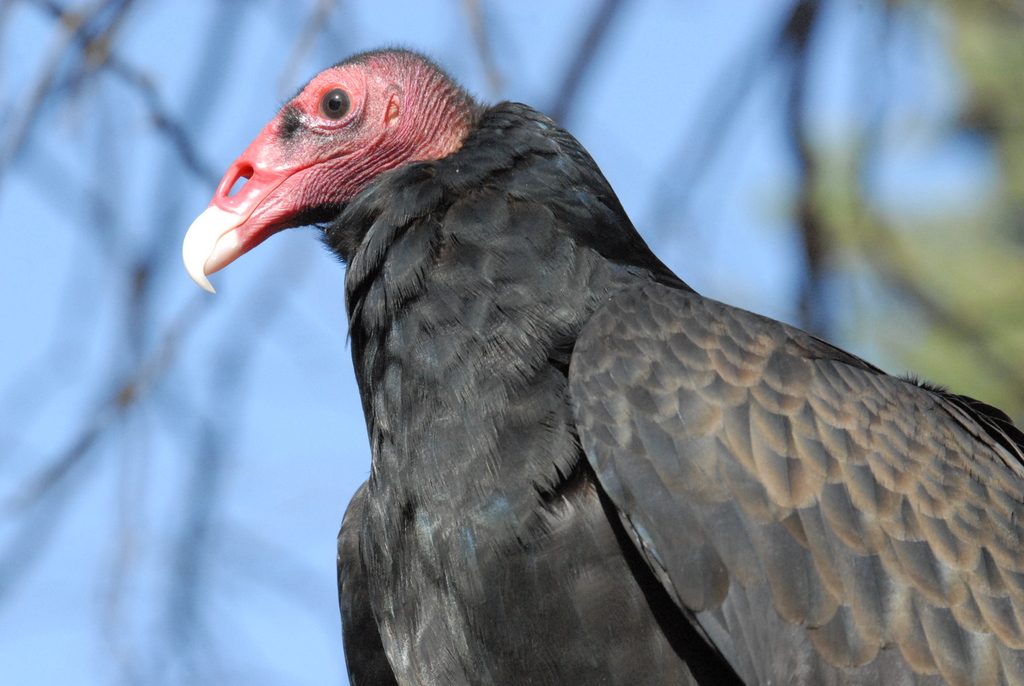 No More Hurting
Photo and Commentary ©2017 by Darren Milam
Wednesday, August 16, 2017
One of the best promises of God creating a new home (Heaven) for us, is the fact that when we get there, there won't be death. Since we currently live on such a sinful planet, it's difficult to think of the concept: no death, no hurt, no pain, no sickness, nor sin. In Isaiah, we read but can scarcely imagine this concept – the wild lying beside the peaceful – coexisting due to the removal of sin.
This particular image is of the California Condor (picture taken in Arizona). Given the fact that much of the diet of the California Condor is based on death, it will be interesting to see their interaction with the rest of the animal kingdom in the new earth. I am certainly looking forward to the day when we can interact with the animals, and observe how they interact with each other.
Here is the passage we can dwell on, holding onto one of many of God's promises:
Isaiah 66:17-25
"For behold, I create new heavens and a new earth; And the former shall not be remembered or come to mind. But be glad and rejoice forever in what I create; For behold, I create Jerusalem as a rejoicing, And her people a joy. I will rejoice in Jerusalem, And joy in My people; The voice of weeping shall no longer be heard in her, Nor the voice of crying.
"No more shall an infant from there live but a few days, Nor an old man who has not fulfilled his days; For the child shall die one hundred years old, But the sinner being one hundred years old shall be accursed. They shall build houses and inhabit them; They shall plant vineyards and eat their fruit. They shall not build and another inhabit; They shall not plant and another eat; For as the days of a tree, so shall be the days of My people, And My elect shall long enjoy the work of their hands. They shall not labor in vain, Nor bring forth children for trouble; For they shall be the descendants of the blessed of the LORD, And their offspring with them.
"It shall come to pass That before they call, I will answer; And while they are still speaking, I will hear. The wolf and the lamb shall feed together, The lion shall eat straw like the ox, And dust shall be the serpent's food. They shall not hurt nor destroy in all My holy mountain," Says the LORD."