Each day, a number of our church members who are also photographers post photos and spiritual commentary, following this schedule: NOTE: To see previous blog entries, access blog archives on the right sidebar.
Sunday (Shelley Schurch)
Monday (Cheryl Boardman)
Tuesday (Robert Howson)
Wednesday (Darren Milam)
Thursday (Russell Jurgensen & family)
Friday and Sabbath (Pastor Maylan Schurch)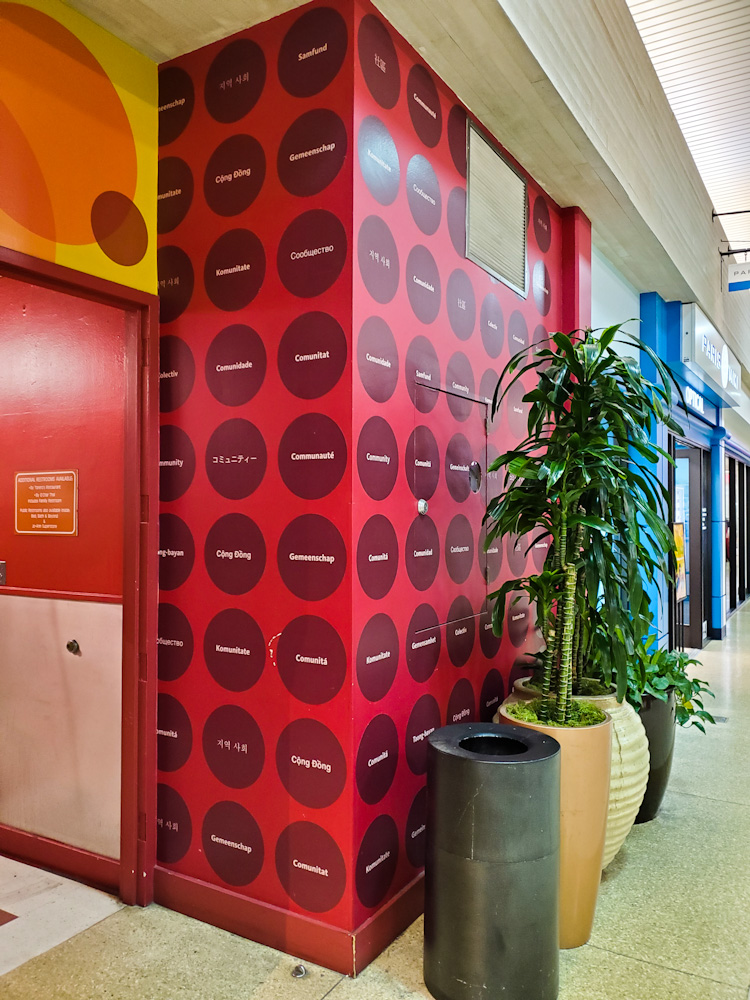 Photo and Commentary ©2020 by Maylan Schurch
Sabbath, January 25, 2020
A few months back when I was at Bellevue's Crossroads Mall I paused to take a picture of this wall. To the left is a long hall leading to restrooms, but along that hall is a longest community bulletin board I've ever seen, covered with posters, ads, program announcements, and so on.
Crossroads is really a community gathering place, and to echo their goal, they decided to create what I guess you could call a "community wall." The white-lettered word within each of the circles says "Community," each a different language.
Here's a closeup: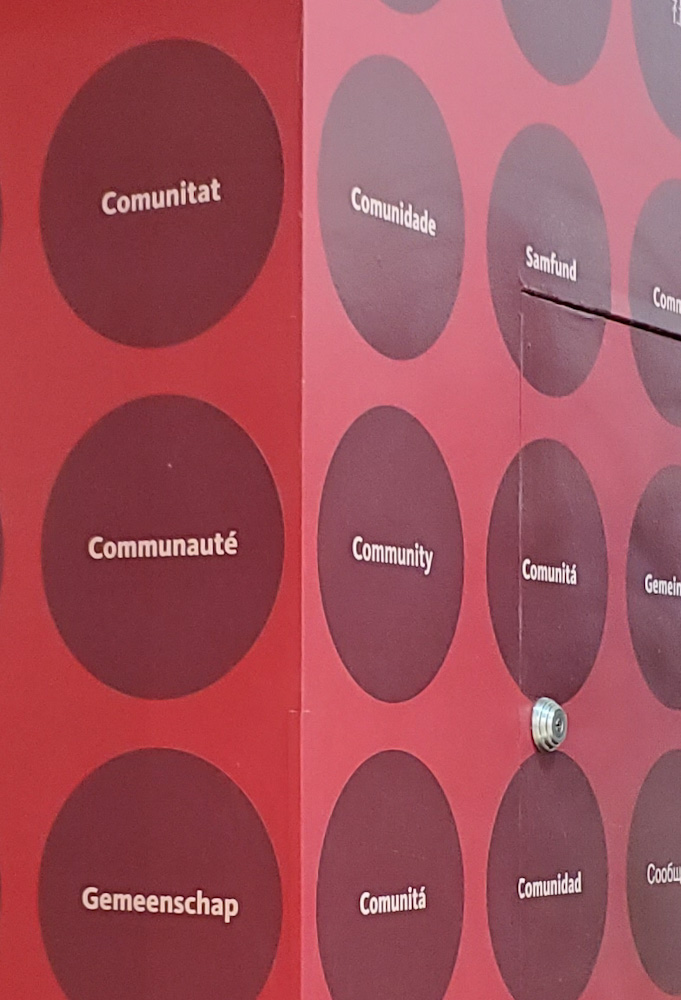 And the people who enjoy this mall are truly an international group. Across the street from this mall is the Crossroads post office, and one Christmas several years back I was standing in a long line there. I suddenly realized that out of the nearly 50 people I could see (both in line and behind the counters), everyone was a different ethnicity than I was. I was definitely in the minority!
And God, looking down upon us all, probably grinned with delight. Because He is a community-minded God. The only reason He ever recruited a "chosen people" was so that they could occupy the frequently-traveled land bridge between the Mediterranean Sea and the Arabian desert, and expose people from distant lands to a few days' worth of what God's welcoming culture could look like.
And one day we'll gather in heaven, not by a wall but around a "community throne," where those who've been saved by God's grace and Jesus' sacrifice will rejoice. Here's a preview–
After these things I looked, and behold, a great multitude which no one could number, of all nations, tribes, peoples, and tongues, standing before the throne and before the Lamb, clothed with white robes, with palm branches in their hands, and crying out with a loud voice, saying, "Salvation belongs to our God who sits on the throne, and to the Lamb!" (Revelation 7:9 – 10 NKJV)