Each day, a number of our church members, who are also photographers, post photos and spiritual commentary, following this schedule: NOTE: To see previous blog entries, access blog archives on the right sidebar.
Sunday (Bev Riter)
Monday (Cheryl Boardman)
Tuesday (Robert Howson)
Wednesday (Darren Milam)
Thursday (Russell Jurgensen & family)
Friday and Sabbath (Pastor Maylan Schurch)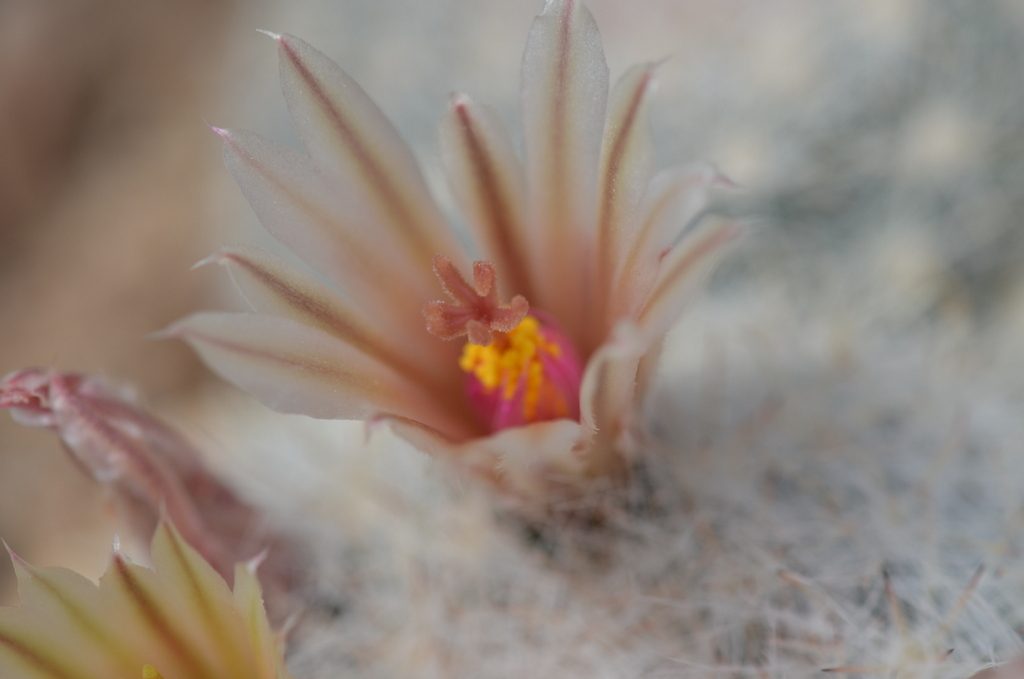 Photo and Commentary ©2018 by Darren Milam
Wednesday, July 18, 2018
God is so good to us! Jesus sacrificed, so we could survive, long after this sinful planet is wiped clean. Think of what Jesus had to endure – becoming human, living a perfect life as an example to us, and ultimately being crucified on a cross in order to bear all of earth's sin. What a mighty God we serve.
When I look at this image, I see this colorful, beautiful, delicate cactus bloom, growing right up through a bed of thorns. It reminds me of the life of Jesus. He was born (like us) amidst the sharp and dangerous pitfalls of life, yet He rises above it all and shines His light for all to see.
In chapter 10 of Isaiah, we read about the Israelites and their trouble with Assyria. Starting in verse 5, we read of God's judgment and promise to destroy this nation of sin, protecting the Israelites. Verse 17, in particular, summarizes (for me) the length God is willing to go for us and His constant love and protection for us:
The Light of Israel will become a fire,
their Holy One a flame;
in a single day it will burn and consume
his thorns and his briers.
It's more than comforting to read that all the "thorns and briers" will be consumed by the fire that God sends. Even more reassuring is the fact that the "the LIGHT" and "the Holy One is, quite literally, God taking care of business, in order for US to be safe and saved.
The next time you come across some cacti and inspect all the thorns – don't think of the sinful planet we have to endure, instead think of our Creator and how He will take care of the sin, so we can live in peace!