Each day, a number of our church members, who are also photographers, post photos and spiritual commentary, following this schedule: NOTE: To see previous blog entries, access blog archives on the right sidebar.
Sunday (Bev Riter)
Monday (Cheryl Boardman)
Tuesday (Robert Howson)
Wednesday (Darren Milam)
Thursday (Russell Jurgensen & family)
Friday and Sabbath (Pastor Maylan Schurch)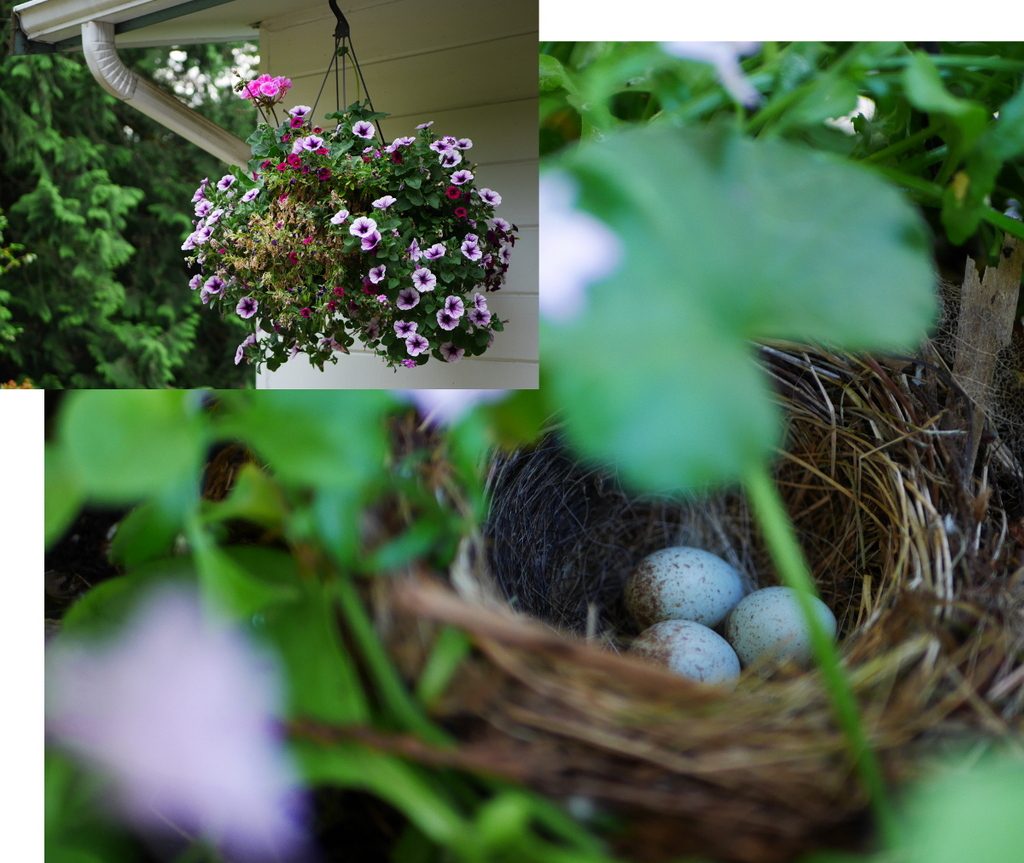 Photo ©2018 by Chelsea Jurgensen
Commentary ©2018 by Russell Jurgensen
Thursday, June 21, 2018
A bird family decided to make a nest in a hanging flower basket outside our window. We believe they are Dark-eyed Juncos. Chelsea has been getting pictures at various stages. Amber carefully waters around the nest to keep the flowers hydrated. The birds spent two days building the nest. The next day the mother bird started laying one egg per day. In this picture it has three eggs. She stopped at four and is now sitting on them. It is amazing to see the careful construction and constant attention it takes to prepare for baby birds.
"Are not five sparrows sold for two pennies? Yet not one of them is forgotten by God. Indeed, the very hairs of your head are all numbered. Don't be afraid; you are worth more than many sparrows." Luke 12: 6,7
It is nice to know that the Lord cares for small creatures and promises that we are much more valuable. Let's put our trust in the Lord.