Each day, a number of our church members, who are also photographers, post photos and spiritual commentary, following this schedule: NOTE: To see previous blog entries, access blog archives on the right sidebar.
Sunday (Bev Riter)
Monday (Cheryl Boardman)
Tuesday (Robert Howson)
Wednesday (Darren Milam)
Thursday (Russell Jurgensen & family)
Friday and Sabbath (Pastor Maylan Schurch)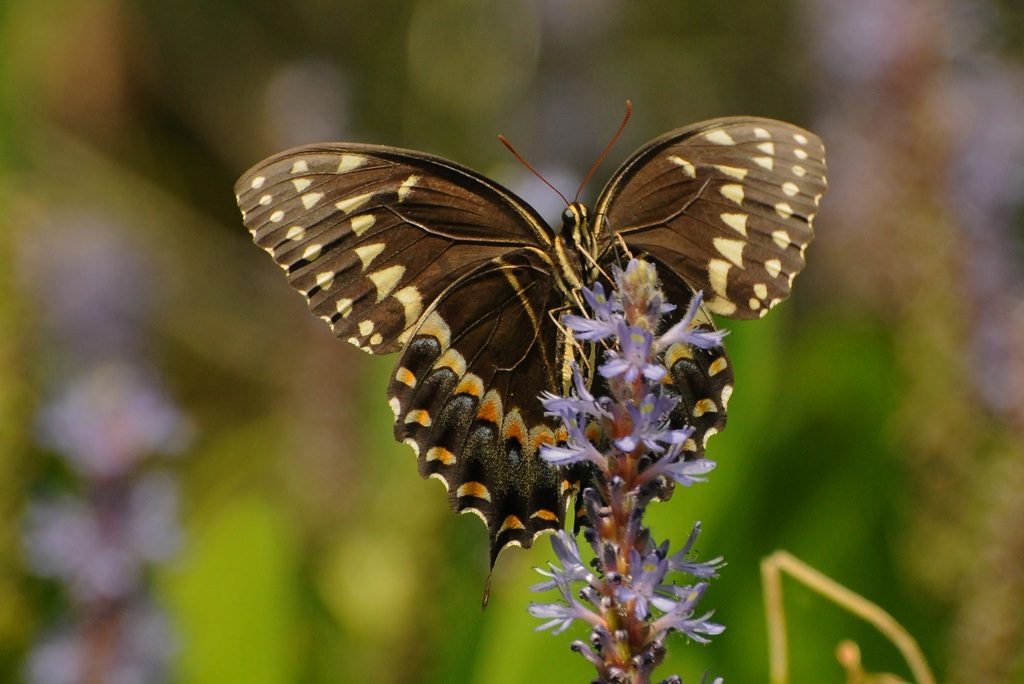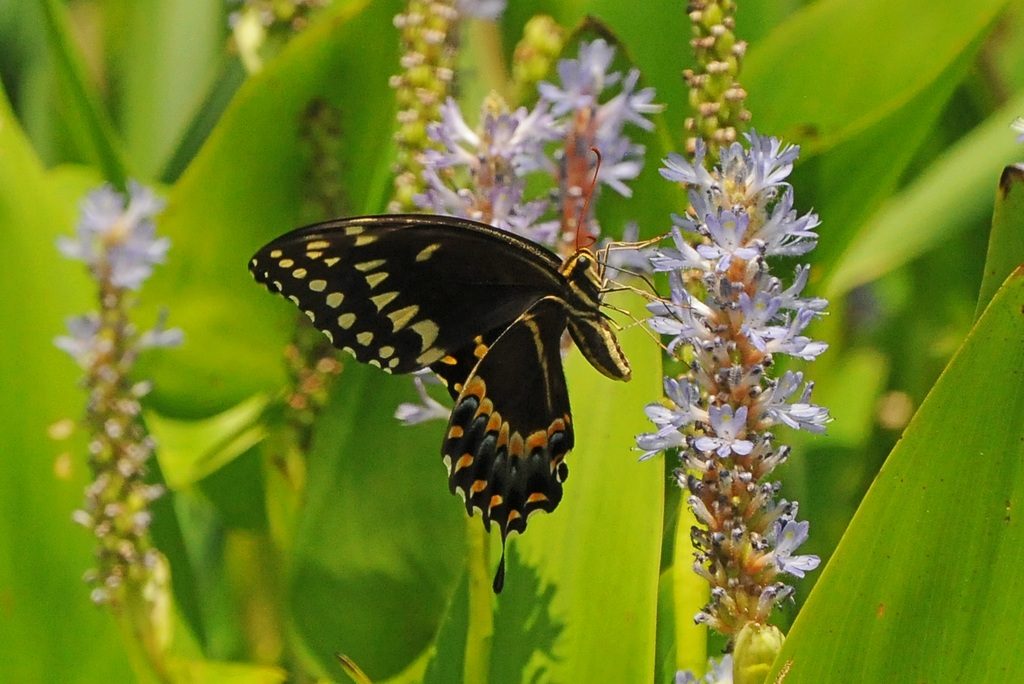 Photo and Commentary ©2018 by Robert Howson
Tuesday, April 24, 2018
Deception by imitation is as old as the third chapter of the Bible. We know the story well – the Devil disguises himself as a serpent and Eve falls into his trap. What may now seem like an ironic twist in nature is that the Spicebush Swallowtail has turned the tables and now employs this same tool for protection rather than destruction. This common swallowtail, found in the eastern part of the United States, carries on this trickery in several ways. Its primary way of avoiding predation is through mimicry, both in its larval stage as well as an adult.
In its early stages as a larvae, it is dark brown and looks similar to bird droppings which would discourage further inspection. As the larvae develop into their fourth and last instar they turn yellow-green. In addition, they are adorned with two large black dots with white highlights which make them resemble the common green snake. The deception is sufficient to keep at bay predatory birds, at least from a human perspective. The disguise is made complete with the addition of the osmeterium, a Y-shaped organ which is usually hidden. This red colored organ resembles the tongue of a snake, thus completing the illusion.
Another type of mimicry is used by the adult Spicebush Swallowtail. It closely resembles the Pipevine Swallowtail which is foul-tasting. Since the adult Spicebush Swallowtail does not have this same unpleasant taste, it benefits, as predators who have tasted its relative are less willing to risk encountering the same bad taste again.
It's not that imitation is bad. True, Moses had warned the Children of Israel not to follow the corrupt practices of their pagan nations, but the author of Hebrews held up another example worth emulating: "Remember your leaders, who spoke the word of God to you. Consider the outcome of their way of life and imitate their faith." (13:7 NIV) It appears we should be careful to select our role models wisely.