Each day, a number of our church members, who are also photographers, post photos and spiritual commentary, following this schedule: NOTE: To see previous blog entries, access blog archives on the right sidebar.
Sunday (Bev Riter)
Monday (Cheryl Boardman)
Tuesday (Robert Howson)
Wednesday (Darren Milam)
Thursday (Russell Jurgensen & family)
Friday and Sabbath (Pastor Maylan Schurch)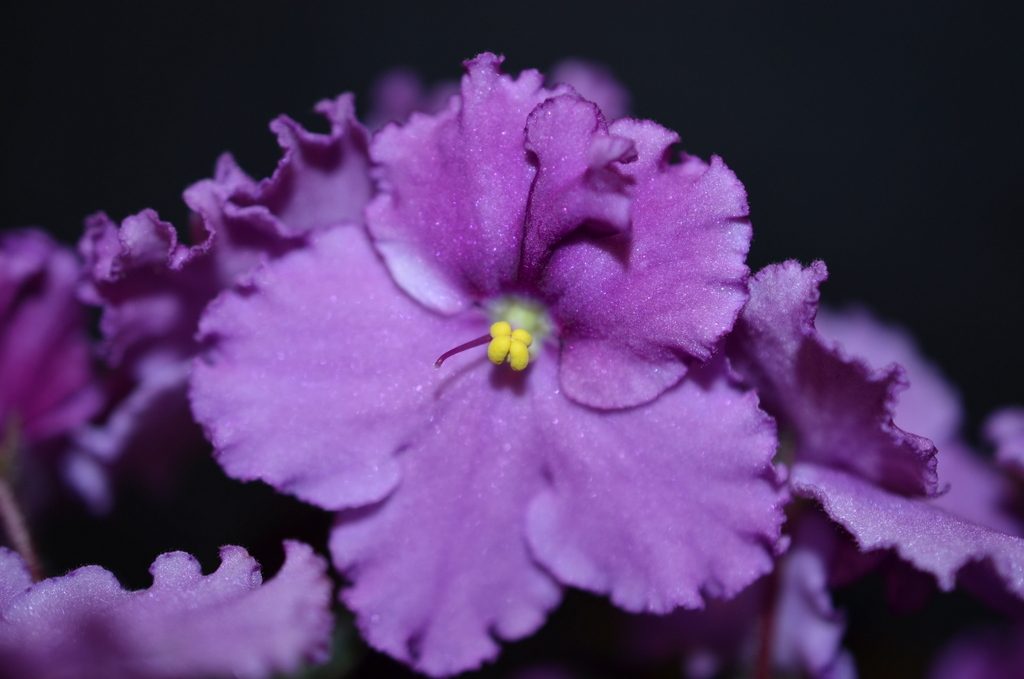 Photo and Commentary ©2017 by Darren Milam
Wednesday, November 22, 2017
During this week we are focusing in on the things we are most thankful for. Of course many of us will think of family, friends, our health and a variety of other things we are (and should be) very grateful for. Along with the already mentioned items, I am very thankful that our Creator had an eye for variety. It sounds funny to say, but during the first 6 days or our planets' existence, it could have been very different. We could be looking at the same color, shape, and texture – in everything we interact with. Instead God made all sorts of differences – colors, shapes, sounds, etc.
The African violet plant is native to Tanzania, Kenya and other parts of eastern tropical Africa. This one in particular is from our house – sitting in our kitchen window sill. In fact, we have 3 different varieties of these plants in our kitchen. As you can see, not only does this one have a beautiful purple color, it also has lacey/wavy petals, and those petals have a shimmery, glittery look to them. My point? One type of one plant, yet we see 3 very distinct descriptions that are the result of careful and thoughtful design.
God created so much for us, but unfortunately some of it was ruined by sin. Even though sin is in the world we live, God shows His love through many different ways, including the variety of His creations.