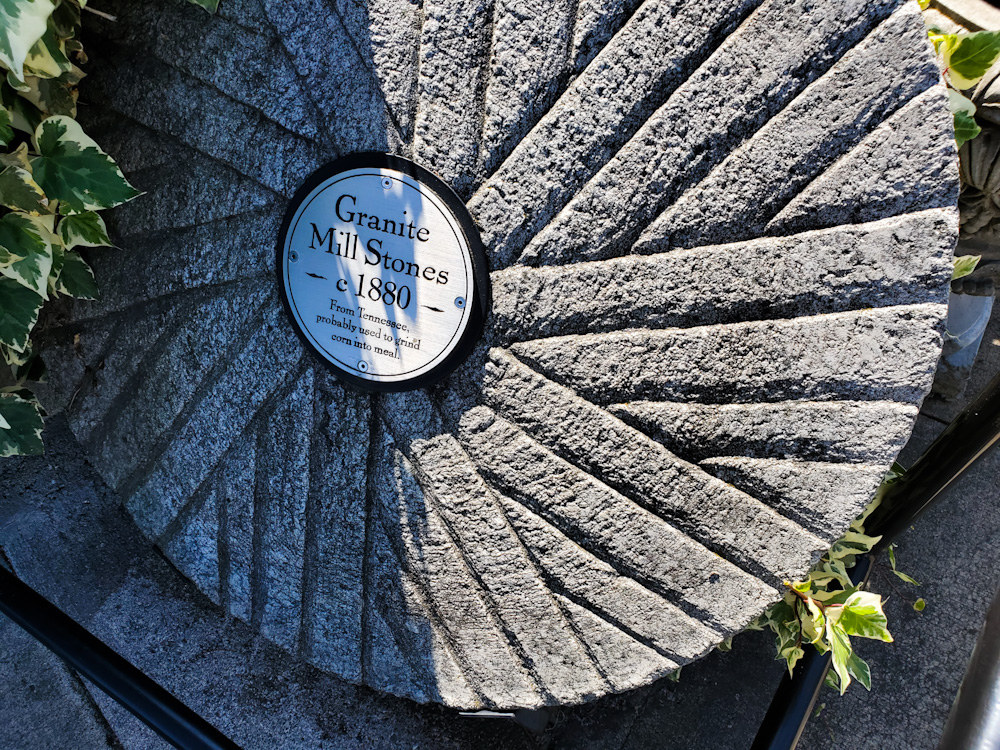 Photo and Commentary ©2019 by Maylan Schurch
Friday, August 16, 2019
This past Sunday and Monday, Shelley and I spent some delightful days in Portland, Oregon. Shelley has been using flours and other goods from Bob's Red Mill, so we made a stop at their restaurant. Just outside the door are a couple of millstones, one of which you see in the above photo.
I gazed upon these stones with surprise. I hadn't realized that millstones contained grooves. But (as you'll see from the first of the two YouTube video links at the end of this blog), those grooves are what produce the flour, and its fineness can be carefully calibrated by adjusting the distance between the upper and lower stones.
What was most fascinating to me is that the upper and lower millstones never touch. Instead, they are carefully adjusted by the miller to apply only enough pressure to grind perfect flour, not to obliterate it.
"No temptation has overtaken you," said the apostle Paul, "except such as is common to man; but God is faithful, who will not allow you to be tempted beyond what you are able, but with the temptation will also make the way of escape, that you may be able to bear it." (1 Corinthians 10:13 NKJV)
This first video shows how a millstone works.
The second video shows how the stones are sharpened, or "dressed."