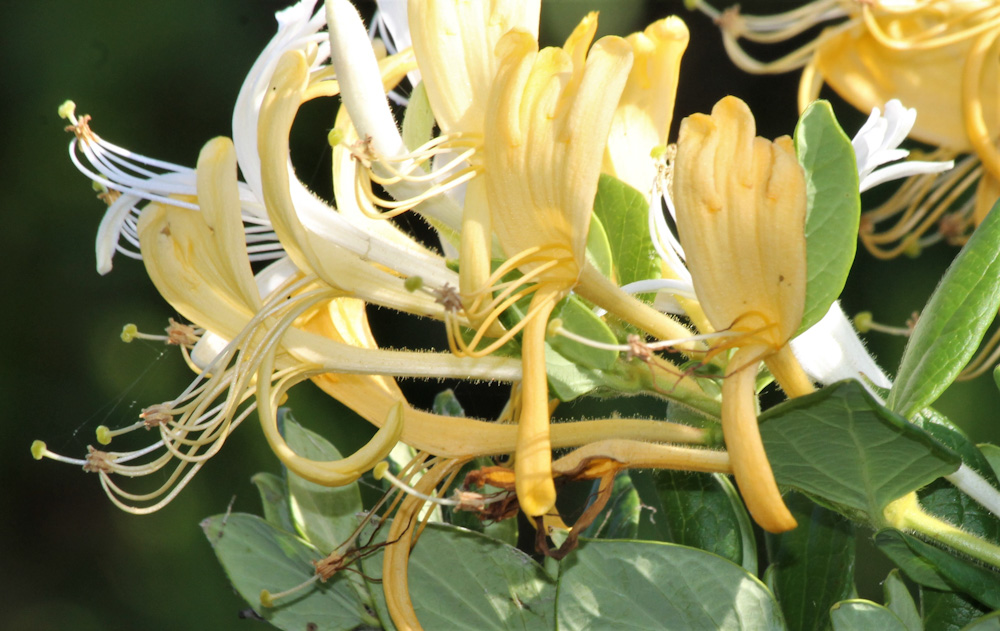 Photo and Commentary (c)2019 by Cheryl Boardman
Monday, August 12, 2019
I was walking along the river recently and this honeysuckle was overgrowing a fence on the river side of the path. The fragrance of the flowers was really sweet and seemed to be getting more intense as the day warmed up.
I like this Proverb:
The sweet smell of perfume and oils is pleasant,
and so is good advice from a friend.
Proverbs 27:9
We tend to use advice from people we trust and who have our best interest at heart.
For some really good advice, check out your Bible. It has some really good advice from a very good Friend!