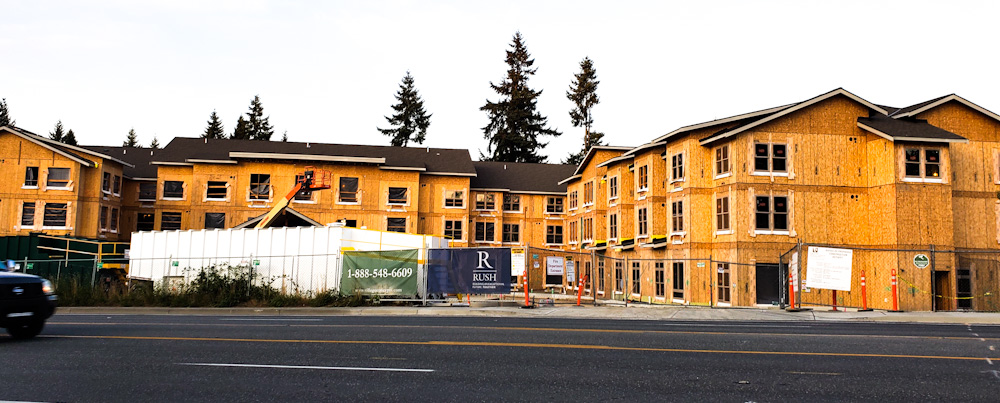 Photo and Commentary ©2019 by Maylan Schurch
Sabbath, August 10, 2019
If you were to stop at the library located where Shelley and I live, and—having finished what you wanted to do there—you drove out of the parking lot toward the street, the above view is what you would see. As far as I know, this building will become some kind of retirement home or assisted living center.
The reason I snapped this photo was that I love seeing "under the skin" of houses being constructed. I know that once the painters and landscapers have their turn at this structure, it's going to start looking really imposing. But when that happens, I will be able to gaze at that palace, smile quietly, and say, "I knew you when you were plywood."
God knows what we're like on the inside, and has moved heaven and earth (or more accurately, moved heaven to earth) to restore us to the glory which was once ours.
For as the heavens are high above the earth,
So great is His mercy toward those who fear Him;
As far as the east is from the west,
So far has He removed our transgressions from us.
As a father pities his children,
So the LORD pities those who fear Him.
For He knows our frame;
He remembers that we are dust.
Psalm 103:11 – 14 NKJV