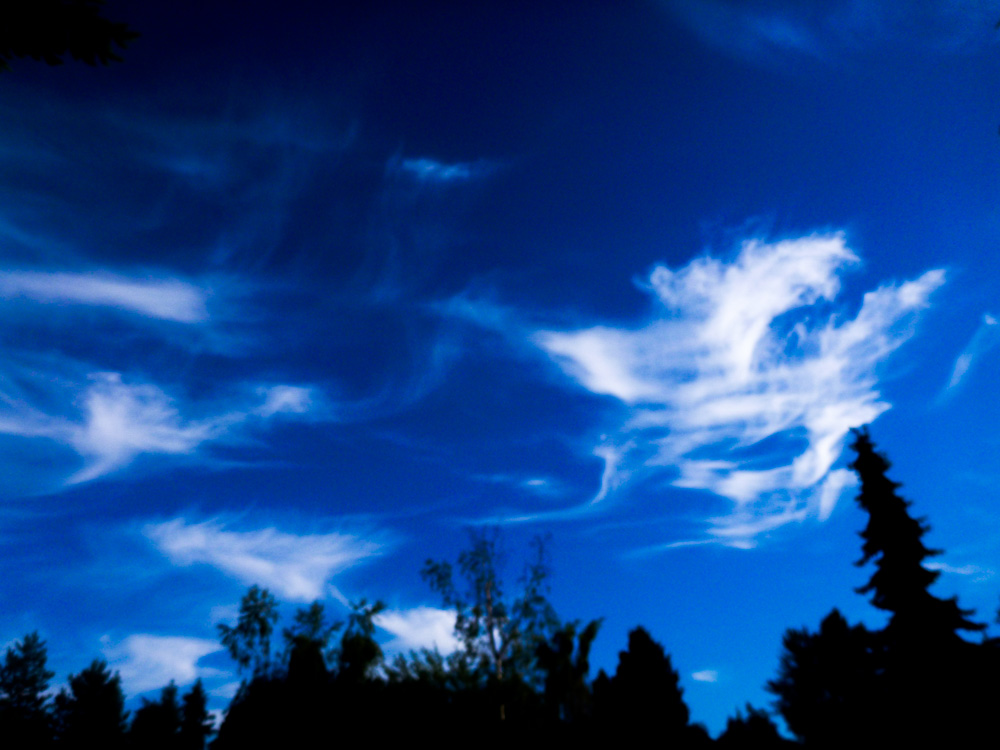 Photo and Commentary ©2019 by Maylan Schurch
Sabbath, July 13, 2019
Earlier this week I snapped the above photo, showing clouds swirling in the sky. In order to make them stand out more, I tweaked a few controls when I was processing the photos. No doubt about it, some pretty wild air currents from different directions are stirring up these clouds so that they look like a ballet company.
The Bible, which is full of literal truth and also with metaphor, occasionally speaks of nature's response to what will be this planet's happiest event—the return of Christ. Psalm 96 is one long praise to God, and concludes this way. (Notice why the clouds will be dancing!):
Let the heavens rejoice, and let the earth be glad;
Let the sea roar, and all its fullness;
Let the field be joyful, and all that is in it.
Then all the trees of the woods will rejoice before the Lord.
For He is coming, for He is coming to judge the earth.
He shall judge the world with righteousness,
And the peoples with His truth.Psalm 96:11 – 13 NKJV