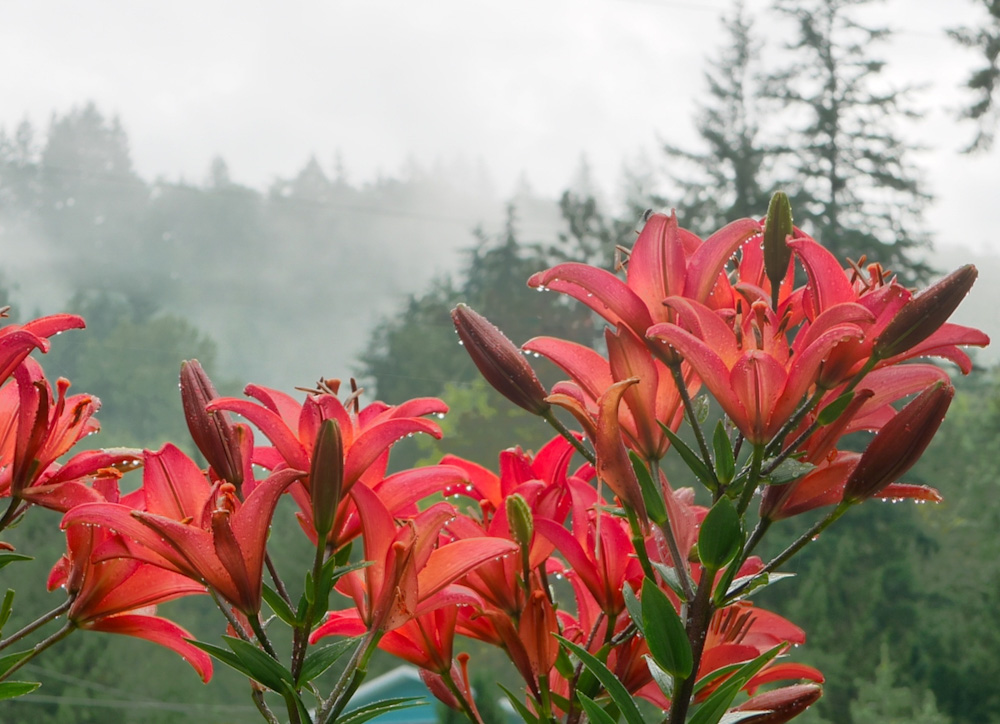 Photo and Commentary ©2019 by Russell Jurgensen
Thursday, July 11, 2019
I woke up this morning thinking about challenges and maybe looking a little down. However, as I stepped outside, an amazing world wet with droplets, and the sun just peeking through the fog, made my jaw drop open.
I thought just maybe I could capture a little bit of it in the image above.
He covers the sky with clouds;
he supplies the earth with rain
and makes grass grow on the hills.
He provides food for the cattle
and for the young ravens when they call.
His pleasure is not in the strength of the horse,
nor his delight in the legs of the warrior;
the LORD delights in those who fear him,
who put their hope in his unfailing love. Psalm 147:8
Let's remember to look for the Lord whenever we are tempted to be down and see how He works on our behalf.