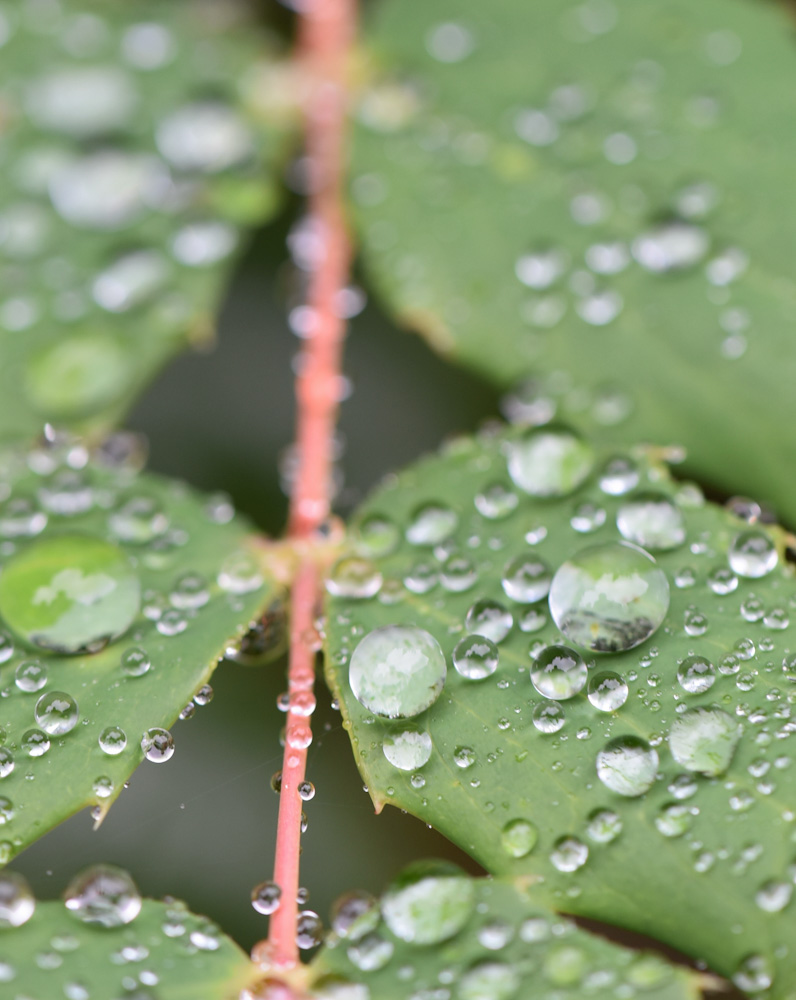 Photo and Commentary ©2019 by Darren Milam
Wednesday, July 10, 2019
A play on words (obviously) given the image I've chosen. First, God reigns over all of us – thank you! The verse I chose marks the end of Moses' reign over the Israelites, and Joshua would take the lead. Moses wants the best for his people and he wants what's best for Joshua, as Moses knows it's not going to be an easy job.
"Give ear, O heavens, and I will speak;
And hear, O earth, the words of my mouth.
Let my teaching drop as the rain,
My speech distill as the dew,
As raindrops on the tender herb,
And as showers on the grass.
For I proclaim the name of the LORD:
Ascribe greatness to our God.
He is the Rock, His work is perfect;
For all His ways are justice,
A God of truth and without injustice;
Righteous and upright is He."
As you can guess, this is only the first 4 verses of the Song of Moses (Deuteronomy 32). If you care to read on, you'll be reminded of the challenges the Children of Israel faced, as well as all the problems they brought on themselves. It may sound strange, but I am VERY glad they had issues. The reason I say that is, I/WE have a chance. I'll speak for myself, but I'm not perfect. Not even close. Neither were the Israelites and God didn't give up on them. So, that means I have a chance, and He won't give up on me. His REIGN will continue and I am so very thankful for that.