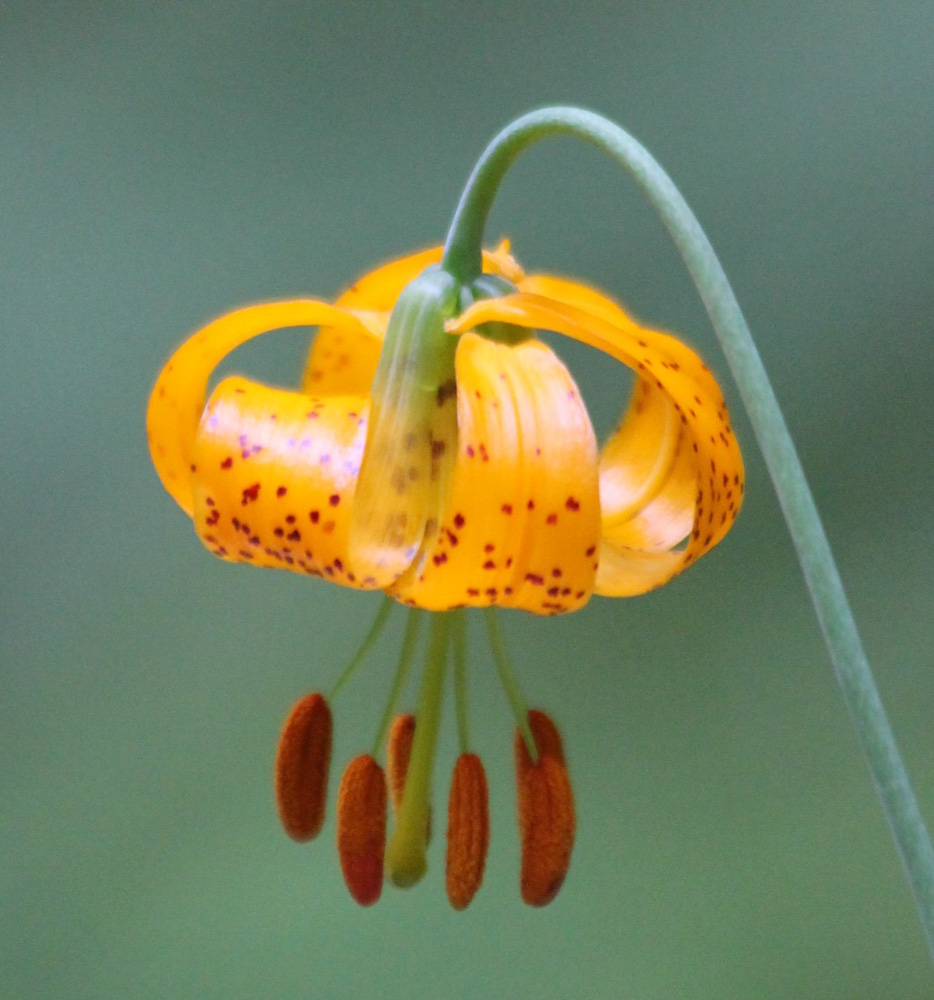 Photo and Commentary ©2019 by Cheryl Boardman
Monday, July 8, 2019
I was driving over the Cascades last week, when I spotted a couple of tiger lily plants. I couldn't stop at that point on the highway but I took a little side detour that followed the old highway for about five miles. When I took that detour last month, I saw columbines with their bright red and yellow colors standing out. This time, I saw a whole lot of tiger lilies (I can't find out why they are called tiger lilies when they have spots and not stripes!). Most of the plants had multiple flowers and they seemed to glow against the green background.
You cannot add any time to your life by worrying about it.
And why do you worry about clothes? Look at how the lilies in the field grow. They don't work or make clothes for themselves. But I tell you that even Solomon with his riches was not dressed as beautifully as one of these flowers. God clothes the grass in the field, which is alive today but tomorrow is thrown into the fire. So you can be even more sure that God will clothe you. Don't have so little faith! Don't worry and say, 'What will we eat?' or 'What will we drink?' or 'What will we wear?' The people who don't know God keep trying to get these things, and your Father in heaven knows you need them. Seek first God's kingdom and what God wants. Then all your other needs will be met as well.
Matthew 6:27-33 (NCV)