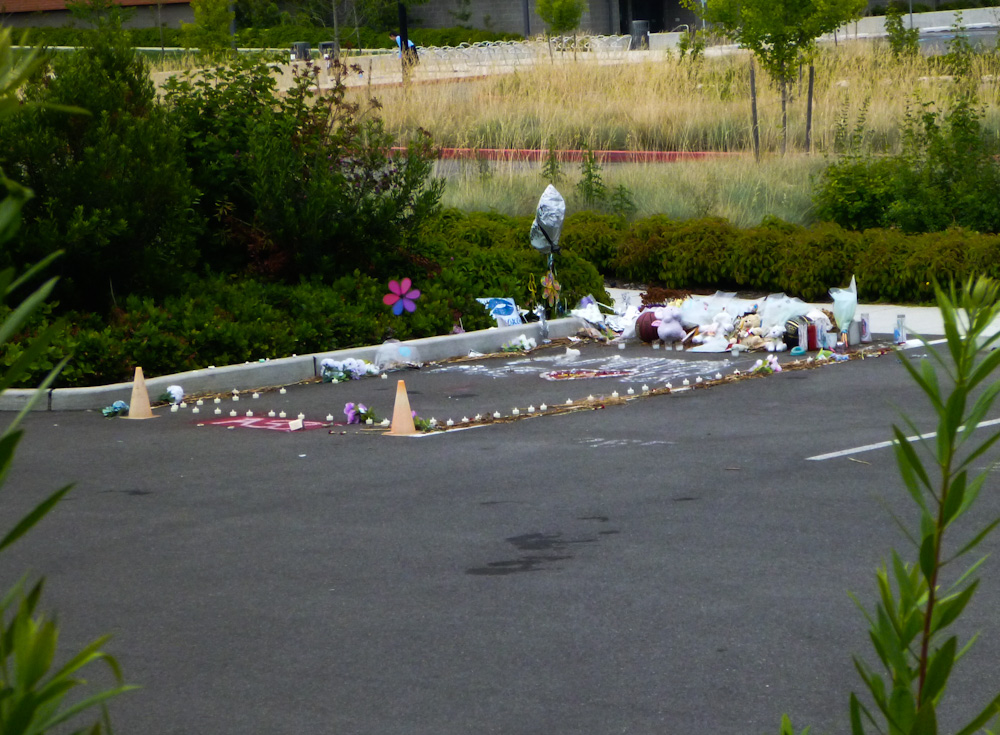 Photo and Commentary ©2019 by Maylan Schurch
Sabbath, July 6, 2019
Our church is located near a major high school, and a few months ago one of the spaces in its parking lot became a humble, mournful memorial to a student who died by suicide.
I have a feeling that the memorial was created by the student's friends, after getting permission from the administration to use the space. But someone else—whether it was the school or an individual—had several large signs erected along the sidewalk where the highschoolers wait for their metro buses. (The signs have been removed now, probably because school is out for the summer, but the little memorial is still there.)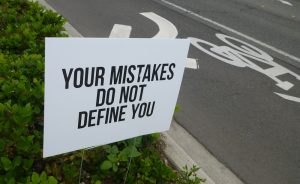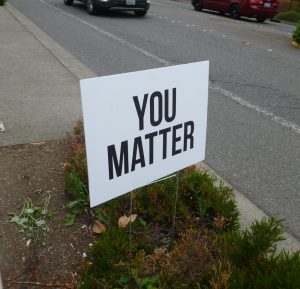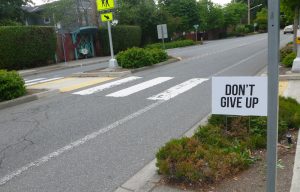 The messages can be summarized Someone cares—don't lose hope. And the "Don't Give Up" sign was repeated several times.
Along the winding trails of the Bible's story stand many such signs, and at the following link you'll find a number of them. Read them. And Don't give up.