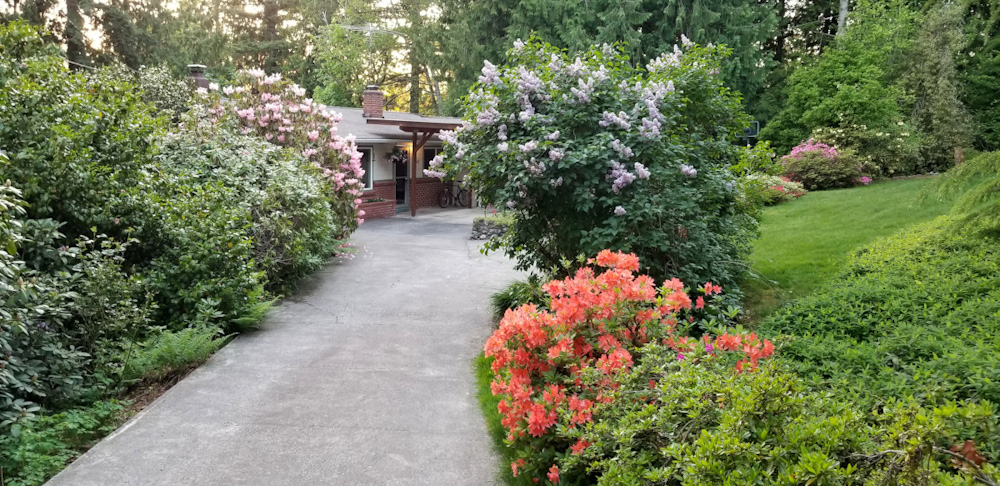 Photo and Commentary ©2019 by Russell Jurgensen
Thursday, June 20, 2019
This scene seemed kind of cozy so I thought it would be a good peaceful background to talk about light. The Bible talks about light near the beginning and the end.
At the beginning of the Bible, light is created on the first day. We might think, that couldn't be possible. The sun would have to come first, and then light. However, God may not have wanted people to worship the sun, and instead see that light is from God. Scientifically light needs to come first because in the Standard Model, photons are considered the mediator of the electromagnetic force needed to hold atoms together. So it is kind of cool that light truly would have to be the first thing, and there it is in the Bible.
The Bible seems to be more concerned about how light represents Jesus. "In him was life, and that life was the light of all mankind. The light shines in the darkness, and the darkness has not overcome it." John 1:4
At the end of the Bible, Revelation is full of light when describing Jesus: "The hair on his head was white like wool, as white as snow, and his eyes were like blazing fire. His feet were like bronze glowing in a furnace, and his voice was like the sound of rushing waters. In his right hand he held seven stars, and coming out of his mouth was a sharp, double-edged sword. His face was like the sun shining in all its brilliance." Revelation 1:14
Then, the last chapter of the Bible comes back to light.
"The throne of God and of the Lamb will be in the city, and his servants will serve him. They will see his face, and his name will be on their foreheads. There will be no more night. They will not need the light of a lamp or the light of the sun, for the Lord God will give them light. And they will reign for ever and ever." Revelation 22:3
My takeaway is that light when describing Jesus represents goodness, fairness, and love. These things are all seen in the light and people know that it is right.
In the photo, there is a light on near the door, and similarly I hope that we all can share God's light of goodness, fairness, and love.