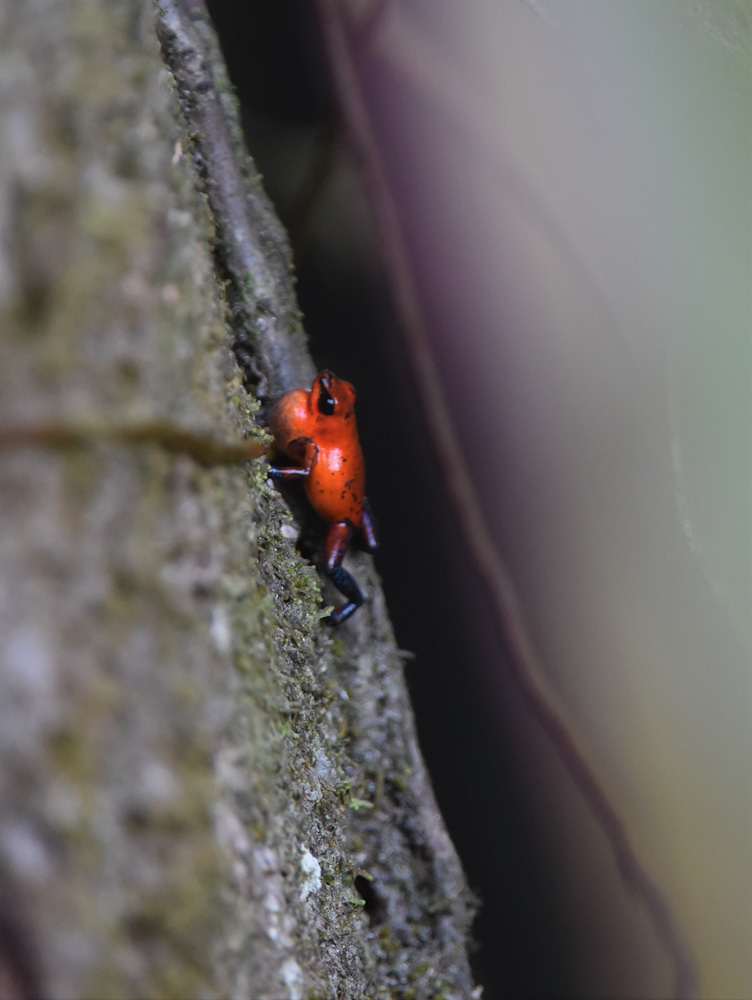 Photo and Commentary ©2019 by Darren Milam
Wednesday, June 19, 2019
This little guy (or gal) was about the size of a US nickel. Yes, that small. It's a Strawberry Poison Dart Frog. I was lucky enough to visit Costa Rica a few weeks back and captured this frog while we were in the Tortuguero National Park. Even though the frogs' overall size was really small, the sound it was making was very large. As you can see in the image, his puffed up throat turned into a noise that could be heard quite a ways away. I'm not sure if he was warning others, or calling for friends. Whichever the case, I presume it worked.
There are times when we can feel very small, almost insignificant in the grand scheme of things. Sometimes we don't have the voice, or the ability to call out to others, like Mr. Strawberry has. What do we do? What we should do, is call to our God. He's there for us – whether we yell loudly, or whisper quietly. He can warn of imminent danger, or He can help surround us with others. We are not insignificant to Him, as He has made us and cares for us. He hears us when we call.
David puts this very promise to the test and lets all know God hears us. Psalm 28 talks of David's praise to God, for hearing him and answering.
Verses 6&7:
Blessed be the Lord,
Because He has heard the voice of my supplications!
The Lord is my strength and my shield;
My heart trusted in Him, and I am helped;
Therefore my heart greatly rejoices,
And with my song I will praise Him.