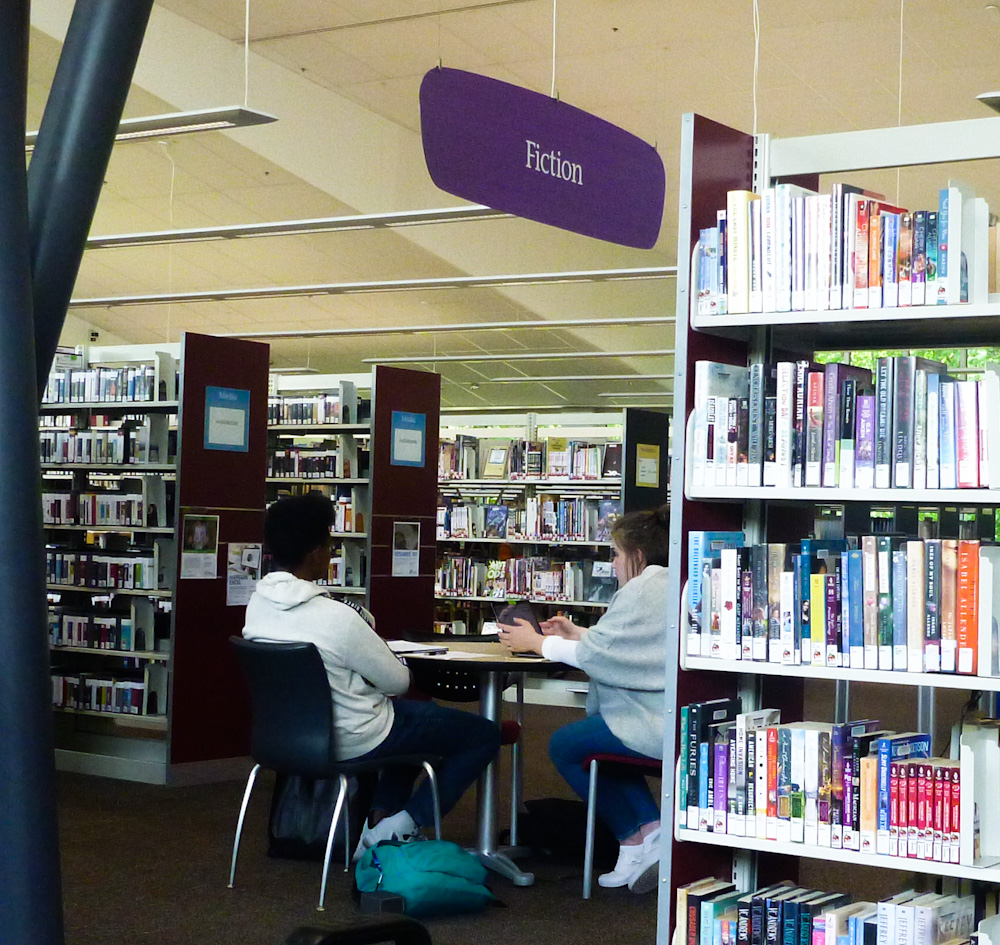 Photo and Commentary ©2019 by Maylan Schurch
Sabbath, May 17, 2019
Thursday of last week I had parked myself at a library table to work on my sermon. It was mid-afternoon, and young people began arriving from school. At one point I glanced up from my laptop screen and saw the two teens in the photo above.
I could tell they were becoming friends, maybe not in a romantic way as yet, but getting there. The guy was doing most of the talking, and the girl was listening intently with a smile on her face.
Then I saw the sign hanging above their heads—"Fiction."
That got me to thinking about the way we talk to each other, and how truthful we are. Because as any relationship grows—a romantic one or even one in which two people are becoming close friends—a growing honesty and openness always helps.
And the Bible—and the God of the Bible—are emphatically against lying. For nine sobering Scripture verses which discuss prevarication, click the link just below: