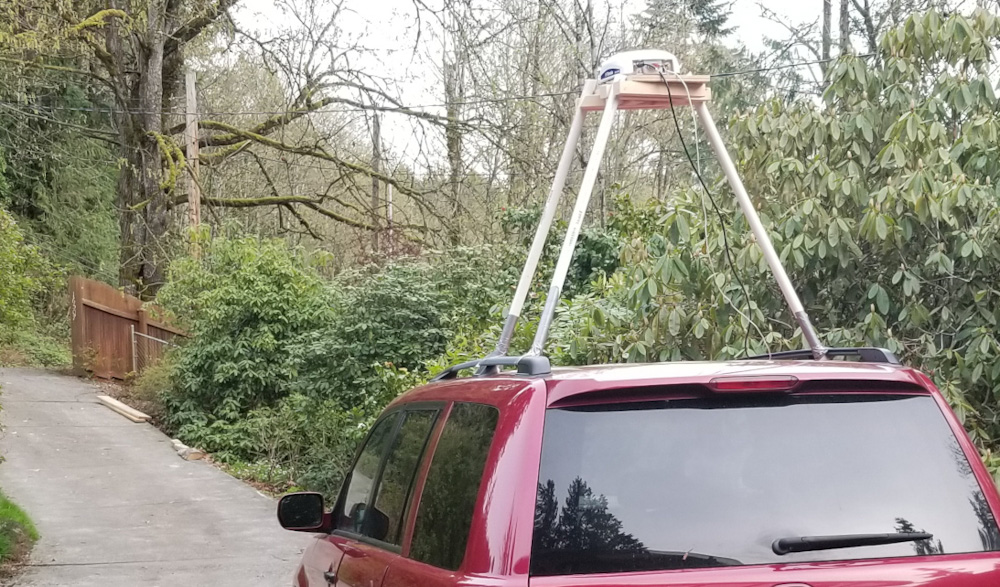 Photo and Commentary ©2019 by Russell Jurgensen
Thursday, May 16, 2019
I didn't drive down the road with this odd contraption on the roof. Instead, it was used for a little testing in the driveway. There is a GPS antenna up on stilts to simulate being high on a big dozer. A dozer operator might want to know exactly where a road should be built or where not to go when clearing some ground.
Similarly, we might use the Bible to help guide us where we should go, and maybe avoid some areas that would be troublesome. In particular, we might try looking at the commandments in a different way. Instead of seeing the commandments as limitations, we can look at them as benefits. How can God's law benefit us? Take for example, the Sabbath day. The Lord, in infinite wisdom, somehow knows that a Sabbath rest will benefit us. Perhaps, we can look at the intent of Sabbath and look to see how we can get those benefits. One thing is the Sabbath has an advantage for families. Instead of being off to work or chores, families can do things together. Bonds are tighter and memories stronger.
Each of the other commandments can be looked at in similar ways. Where do you want to go? Maybe a fresh look at the commandments in Exodus 20 will provide a guide.