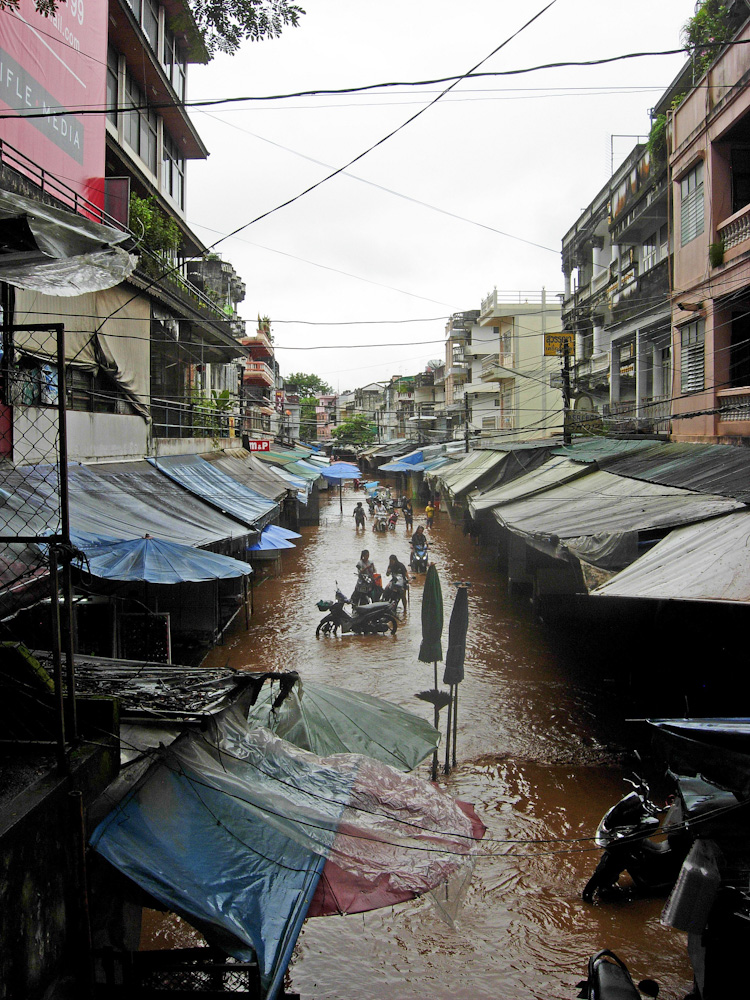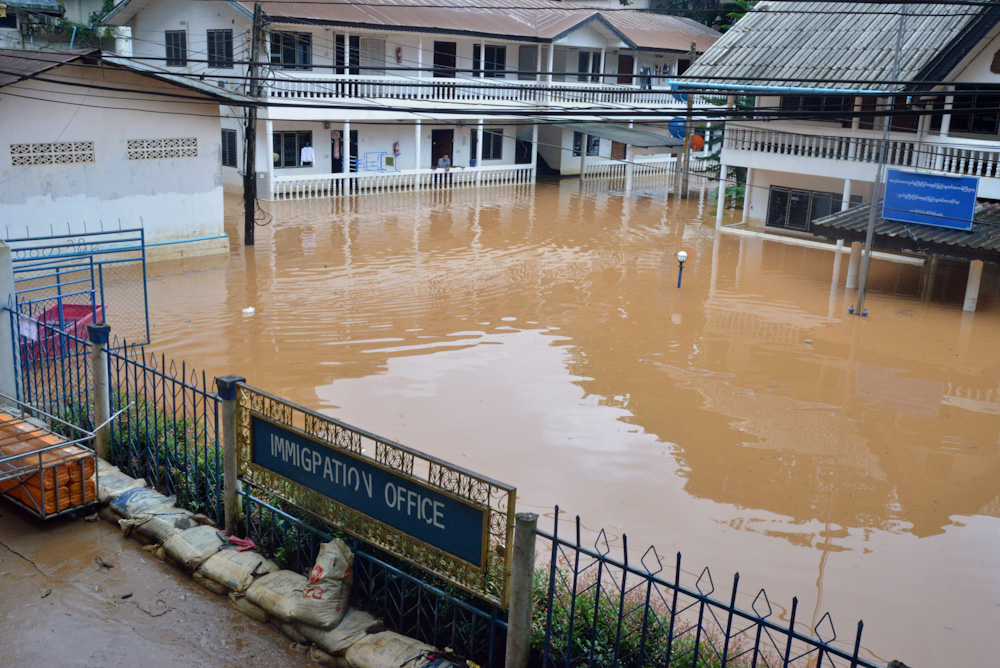 Photo and Commentary ©2019 by Robert Howson
Tuesday, May 14, 2019
Should you be one of those who live on the top of a mountain, it's quite likely the threat of being engulfed by a flood is substantially less of a concern to you than it might be for those living along a river in the valley. And while we might naively believe that those of us with an advanced infrastructure are immune to such hazards, a glance at the evening news might persuade us otherwise. For those who live in a state of perpetual greenness and beauty, that blessing is generally accompanied by the reality of an abundance of rain. Such is the case for those who live in Myanmar.
The country formerly known as Burma could rightly be assigned the title of a Third World Nation, with limited preparations to combat seasonal flooding. The day we crossed over the border we were immediately confronted with that reality. Recent heavy rains had swelled the already full rivers to overflowing, yet the residents of the city were doing their best to deal with the situation. Sandbags were passed down the line of assembled workers to create a buffer from the encroaching waters. It helped, certainly, but not to our untrained eyes, unaccustomed to such upheavals.
Christ's parable about the wise man and the foolish man can lose its punch when read by those who have not experienced such devastation. Luke 6:48 concludes with this reminder to us: "They are like a man building a house, who dug down deep and laid the foundation on rock. When a flood came, the torrent struck that house but could not shake it, because it was well built." (NIV) Notice in this story the Master Teacher did not elect to advise them to build better flood reinforcements, but to build better buildings. From this I conclude that we will all be subject to difficulties at one time or another which we cannot avoid. Instead, His counsel is to make sure our foundation is one that cannot be shaken, whatever conditions we encounter.