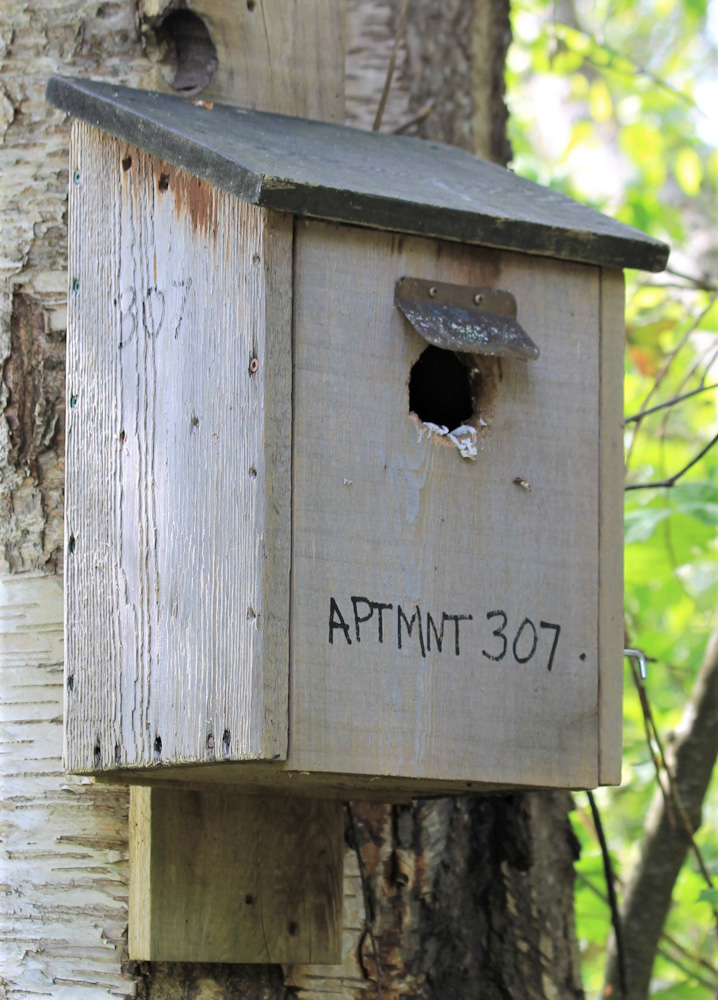 Photo and Commentary ©2019 by Cheryl Boardman
Monday, May 13, 2019
I was walking through Reifel Migratory Bird Sanctuary recently (located on Westham Island near Ladner, British Columbia) when I found this interestingly labeled birdhouse. Generally, the birdhouses just have numbers (I think so people can record which birdhouses are being used and to record what type of birds are using which birdhouse). Apparently, someone decided to make this address a bit more upscale!
Speaking about upscale, Jesus said that He is preparing a place for us in heaven:
In My Father's house are many mansions; if it were not so, I would have told you. I go to prepare a place for you.
John 14:2 (NKJV)