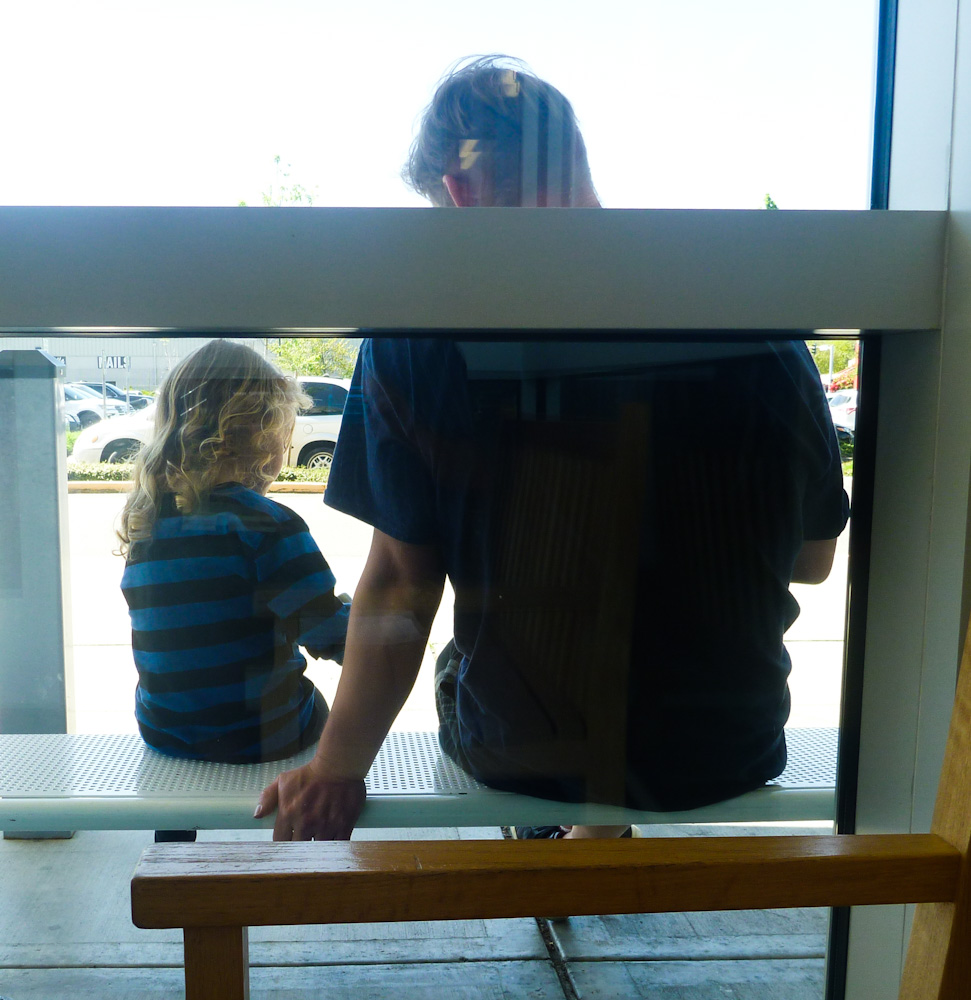 Photo and Commentary ©2019 by Maylan Schurch
Sabbath, May 11, 2019
Yesterday I was sitting on a bench just inside a Kohl's store working on my sermon while Shelley was doing some exploring further inside. Suddenly a man and his daughter emerged from the store, maybe deciding it was too boring to watch Mom shop. Or maybe she had shooed them out.
The two of them settled patiently onto a bench out in the 80-plus degree heat. Though you can't see it in the photo, the girl is holding a toy gray plastic hammer, which she was using to tap gently here and there on the bench's surface. She must have exhorted Dad to do the same, because at one point he took the hammer and tapped too.
Finally, after about ten minutes, Mom showed up–with a well-stocked shopping bag–and they all left together.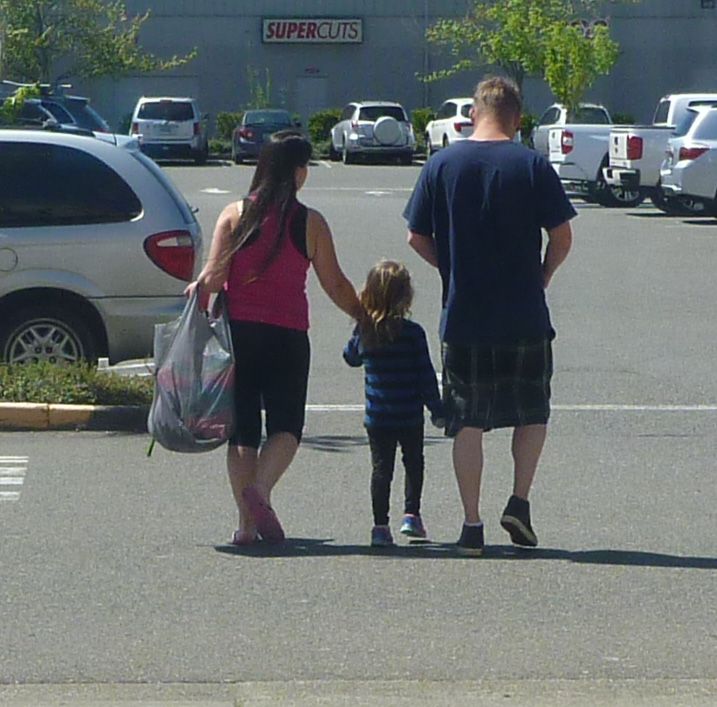 As I watched them go, I thought, God loves dads and moms and daughters. God loves families. And God loves reunions.
Which of course is why His Son will return one day soon. Want to learn—or review—some of the dazzling details about that event, and find out for sure how you can get ready for it? Click the link just below.
https://www.bibleinfo.com/en/topics/second-coming-jesus-christ