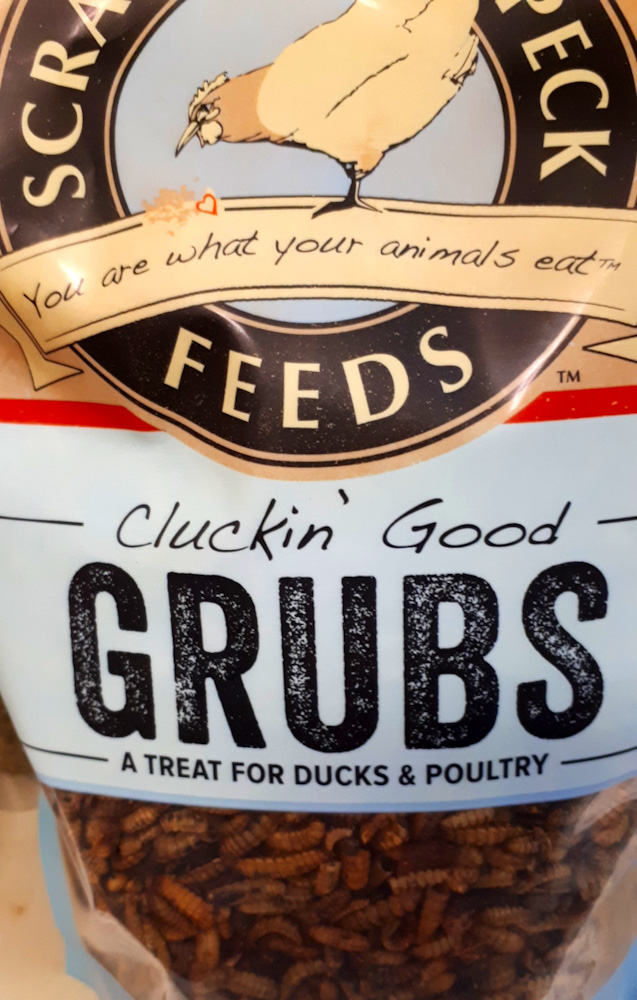 Photo ©2019 by Amber Jurgensen
Commentary ©2019 by Russell Jurgensen
This image from a local farm feed store is mostly for fun, but it might have a few nuggets for thought in there. In general people are fairly careful about what they eat. So the thought that what is going into our mouths originally came from grubs is kind of horrifying, or funny, depending on how you look at it. Even vegetarians like myself are likely to have ingested a few undetected bugs in their salads.
"What goes into someone's mouth does not defile them, but what comes out of their mouth, that is what defiles them." Matthew 15:11
Fortunately, Jesus is not so concerned with what we eat, but is more interested in our hearts and actions. Let's rely on Jesus to give us strength to fill our lives with wholesome thoughts and actions so that we can share His love with others.