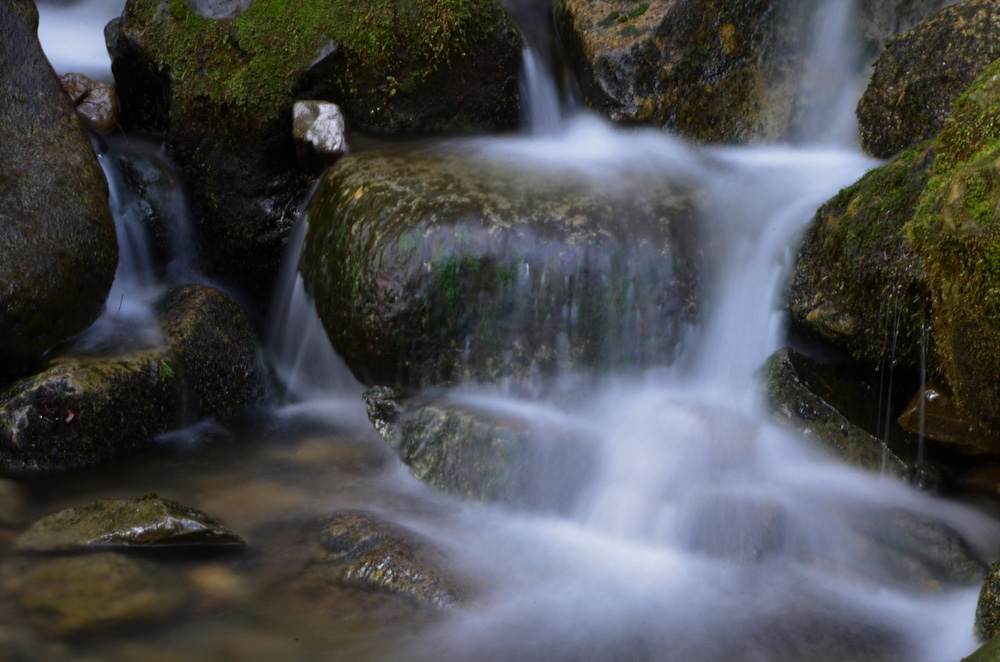 Photo and Commentary ©2019 by Darren Milam
Wednesday, April 17, 2019
I'm sure all of you, at some point in your life, have walked into the woods or the jungle (depending on where you live/d), and came across a small stream or creek. Picture yourself in that moment. When everything is silent, with the exception of a few birds chirping and a tiny breeze rustling the branches. Off in the distance you hear that gentle sound of water trickling over smoothed rocks. For me, that particular sound is such a comfort. A calling to relax and forget about your troubles.
There is a verse in the Shepherd's Psalm that describes this very moment. Psalm 23:
The LORD is my shepherd, I shall not want.
He makes me lie down in green pastures;
he leads me beside still waters;
he restores my soul.
He leads me in right paths
for his name's sake.
Even though I walk through the darkest valley,
I fear no evil;
for you are with me;
your rod and your staff—
they comfort me.
You prepare a table before me
in the presence of my enemies;
you anoint my head with oil;
my cup overflows.
Surely goodness and mercy shall follow me
all the days of my life,
and I shall dwell in the house of the LORD
my whole life long.
Notice the verse that says "He leads me beside still waters." In the context of the Lord being our shepherd, that makes us the sheep. He brings us to green pastures, where we can eat the grass. Next He leads us to water that is slow enough we can drink safely, since a fast moving river would be dangerous for us. He's providing for us, He's watching out for us, He's caring for us.
If we apply that same context to our daily lives, here in 2019 (as humans)…He still is taking care of us. When we stroll down the path, to our favorite little stream – with the water gently falling over the stones – our mind is clear and our ears are open. He has an opportunity to talk with us, to give us the 'nutrients' we need. We've put ourselves in a situation to block out the concerns of the world and focus on the future–a future that lasts for all eternity.
In the next day or two, try to find your "still water" spot and listen to hear what the King of kings has to tell you.