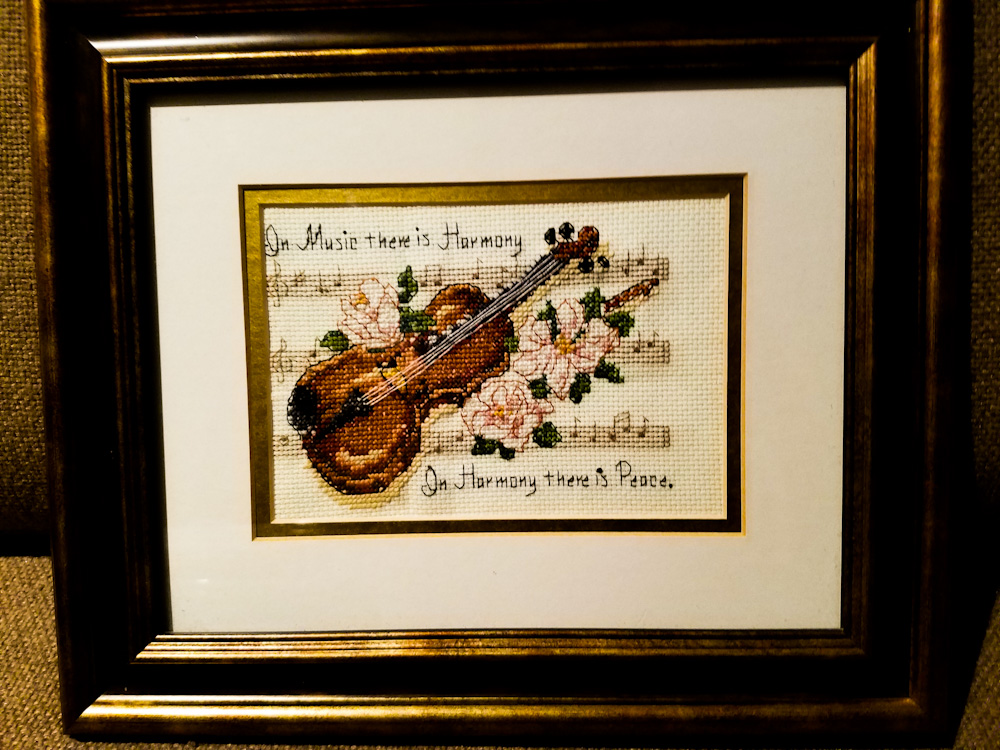 Photo and Commentary ©2019 by Shelley Schurch
Sunday, March 17, 2019
She stitched love.
The cross-stitch creation shown above hangs next to the piano in our living room, a hand-made gift from our dear friend Jeanette, who died this past Tuesday night. She gave it to us many years ago, as a thank-you to Maylan for bringing music to Evergreen Court, the assisted living center where she served as activities director for almost 18 years.
As we gathered together yesterday for Sabbath School and our worship service, she was on our minds and on our hearts. When I spoke with Lorrie Uribe, she pulled from her Bible this bookmark: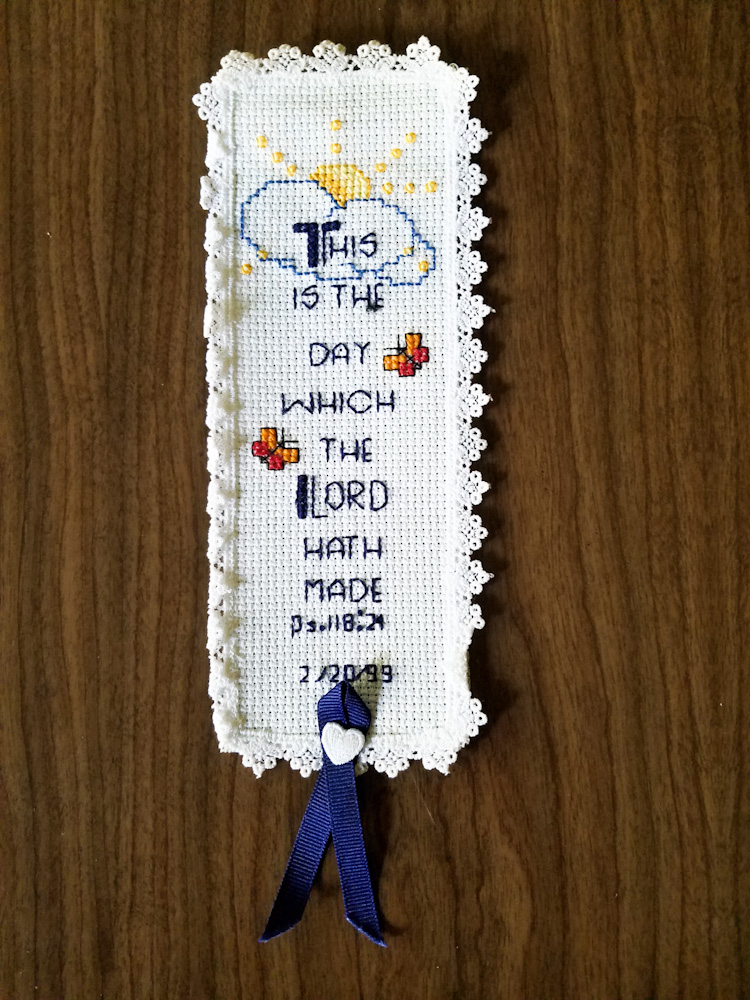 Jeanette gave this to Lorrie on the day of her baptism, when, serving as head deaconess, she helped Lorrie prepare for the service.
She stitched love.
She gave gifts.
She remembered how much I loved lilacs, so a fragrant bouquet was waiting for me at church to celebrate springtime, year after year. She knew I was from Alaska, so I found a cup and saucer featuring forget-me-nots, the Alaska state flower, in a gift bag in Maylan's office. Her cards to us were always addressed to "Pastors Schurch."
One of the gifts she gave all of us, her church family, was an invitation to come to Evergreen Court once a month on Sabbath afternoon, to join with the residents in an hour-long "Gospel Sing-Along." How we've enjoyed these gatherings through the years, and we saw how the residents loved Jeanette, whose goal was to make every day a good day for them. Jeanette always said, before she closed our time with prayer, how much she enjoyed bringing her church family and her work family together.
She stitched love.
She gave gifts.
She brought people together.
She created celebrations.
She knew how to create and celebrate moments, large and small, to recognize not only holidays, but people. Through my tears I look forward to the greatest Celebration of all, when Jesus comes again. Jeanette rests in peace now, only an eye-blink away from seeing Jesus – and all of us who love her.
Tuesday night, after hearing of her death, sleep did not come easily. I reached for my bedside Bible and read Revelation 21 and 22, the very "back of the Book."
I thought again of that cross-stitch downstairs near our piano with its message, "In Music there Is Harmony, in Harmony there is Peace." That reminded me of another beloved "back of the book" message. This one is the last paragraph from the book The Great Controversy, by Ellen White. It was that word "harmony" that reminded me of it:
"The great controversy is ended. Sin and sinners are no more. The entire universe is clean. One pulse of harmony and gladness beats through the vast creation. From Him who created all, flow life and light and gladness, throughout the realms of illimitable space. From the minutest atom to the greatest world, all things, animate and inanimate, in their unshadowed beauty and perfect joy, declare that God is love."
Even so, come, Lord Jesus.