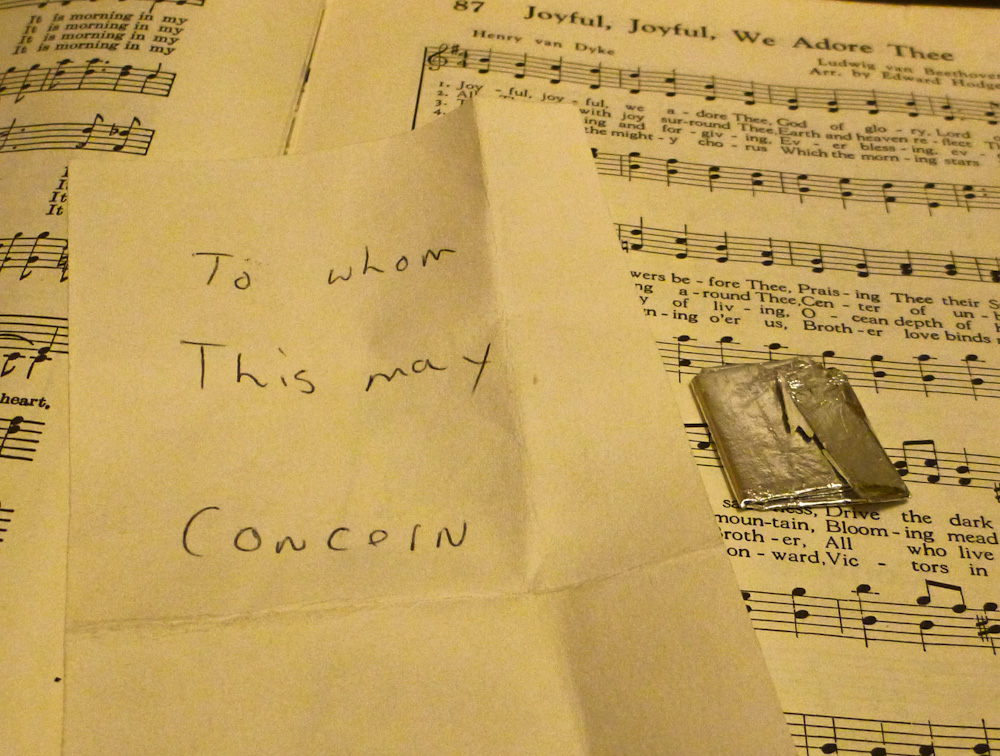 Photo and Commentary ©2019 by Maylan Schurch
Sabbath, March 16, 2019
I've never gone on an archaeological "dig," and have only fleetingly and intermittently wanted to go on one.
But a week ago this past Tuesday I participated in a tiny such event, and even though it was pretty insignificant, I felt the spark of wonder which every archaeologist must feel when discovering a human artifact long-buried.
In one of the elementary-level buildings at Kirkland Seventh-day Adventist school is a small corner storage room. It contains a large copier, which makes it convenient for a teacher to rush in and duplicate worksheets without having to travel over to the main office two buildings away.
I had about ten minutes to spare between the classes I was visiting that day, so rather than sitting at the back of a classroom (and maybe distracting its very young students), I parked myself in that storage room.
In an out-of-the-way bookshelf I discovered a line of maybe 70 or 80 green-bound songbooks. I pulled one out discovered that it was Singing Youth, produced in the late 1950s or early 60s, more than a half-century ago. I opened it, and discovered the above archaeological find.
Newer songbooks have been produced since then, so this Singing Youth probably hadn't been used for at least three decades, maybe close to four. But at one point, back in the day, an eighth-grader had (maybe illicitly) unwrapped a stick of gum and popped it into his or her mouth, maybe during a time of singing. To get rid of the gum wrapper, he or she folded it up and enclosed it this piece of paper, after first inscribing a message for the ages: To Whom This May Concern.
Does this concern me? Nope. Did it concern the student? Nope. Two minutes after inserting the little packet into the song book, he or she forgot all about it. And since it was never discovered and removed by anybody else, it didn't concern them either.  And here it is again, a bit of evidence of human interaction with gum and paper, a human with a sense of humor. (I was hoping that the wrapper actually contained a piece of the original gum, so that I could nibble on a corner to see what Primordial Gum tasted like, but no such luck.)
Did this concern God? Probably not, but it may have generated His indulgent chuckle. But God is indeed concerned with other things—words, actions, attitudes—we might think are as insignificant as this.
Jesus, after all, once said, "But I say to you that for every idle word men may speak, they will give account of it in the day of judgment. For by your words you will be justified, and by your words you will be condemned." (Matthew 12:36 – 37 NKJV) If you look at these verses' context you'll see that they have to do with blasphemy—speaking casually and discourteously about the things of God. Because atitudes, good or bad, can be communicated through speech and actions, and we're held accountable for this.
For a sober Bible tutorial about blasphemy, in this case against the Holy Spirit, click the following link:
https://www.bibleinfo.com/en/questions/why-blasphemy-against-holy-spirit-unpardonable-sin