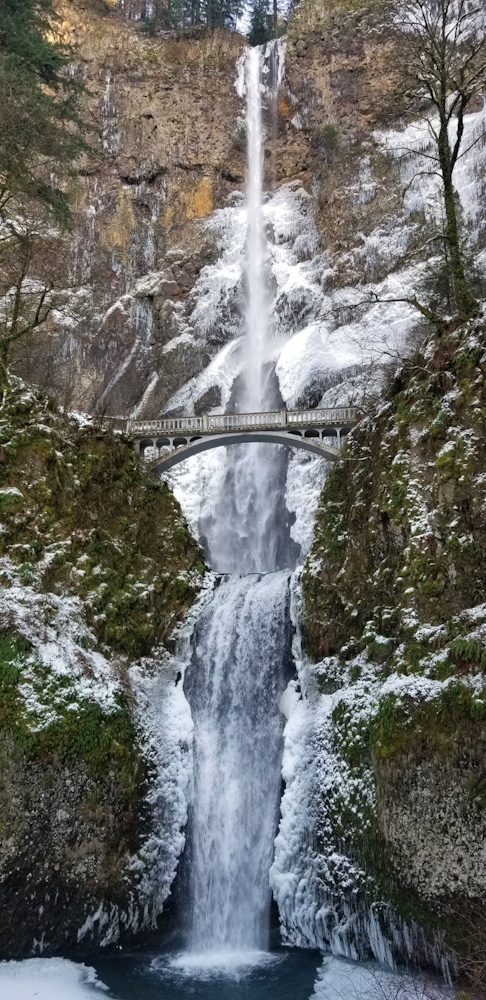 Photo and Commentary ©2019 by Russell Jurgensen
Thursday, March 28, 2019
We had a chance to drive through the Columbia River Gorge recently and stopped at Multnomah Falls. It is always impressive to see this falls, and with winter ice and snow, it seems to gain an extra dimension.
In the field of physics, scientists have many theories about how atoms work. Some propose extra dimensions of space to explain how the universe works. It still remains true that no one really knows why atoms work. But there are many different perspectives and theories.
Similarly, there are many different opinions and perspectives about God. It still is true that the best way to learn about God is to read the Bible. Like atoms, we don't know scientific details of how God works, but we can read what is important to God. One of the things I like is that God cares about us and wants good things for us.
"What then shall we say to these things? If God is for us, who can be against us? He who did not spare his own Son but gave him up for us all, how will he not also with him graciously give us all things?" Romans 8:31
Let's consider the dimension of God where He is on our side. I think that can help change our perspective.