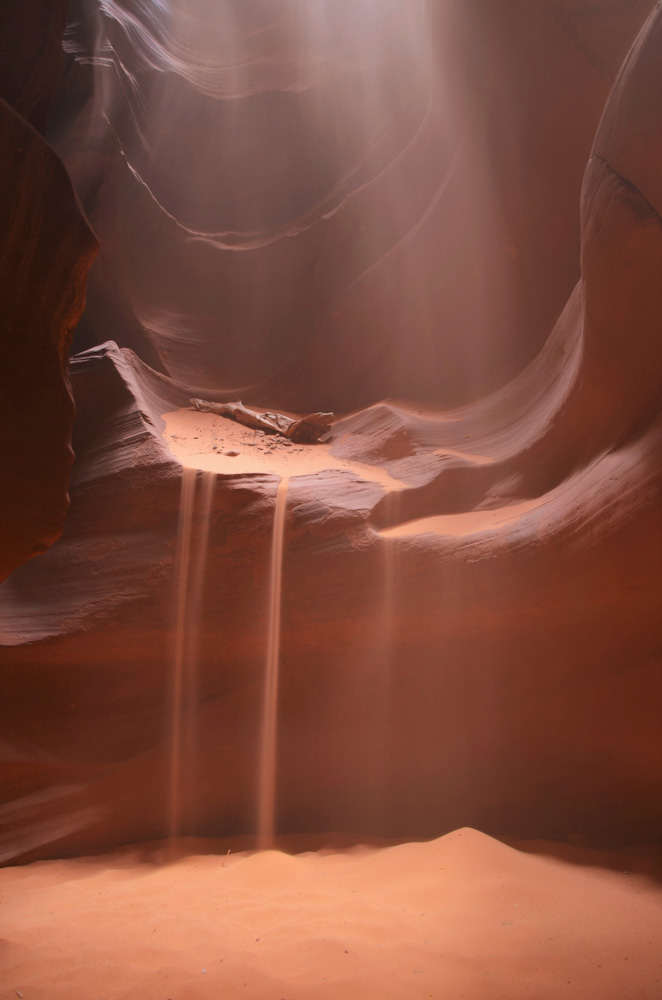 Photo and Commentary ©2019 by Darren Milam
Wednesday, March 27, 2019
If you've ever worked with clay, you know what the act of sculpting or forming is—taking an object and shaping it into something different. A great example can be found in a little town in Arizona. This specific image is from Antelope Canyon, which is found in Paige, Arizona (right on the Utah/Arizona border). When we look at this image, we can see where water has sculpted this sandstone during flashfloods and heavy rains. The pressure of the water, flowing by, carves out these curves and edges in the sandstone. The lines, colors and shapes that are created, make this place one of the most photographed. As the canyon is on Navajo land, there are restrictions on when and how you visit. Hopefully these restrictions will ensure the canyon stays the way it looks now, long into the future.
God is always attempting to "sculpt" our lives. Do we allow Him to change, adjust and mold us into who we should be? I guess it's both bad and good that WE have the ability to allow the sculpting to take place or not. Each morning, we have the decision to make – Do I allow my Creator to change my life today? It's obvious these changes will be for the better, so it shouldn't be that difficult of a decision. Just like the water sculpting the beautiful red sandstone – adjusting colors, creating gorgeous lines and shading – we have the chance to be changed too. Where the sculpting of Antelope Canyon has been happening over many, many years, when we pray that God changes us, we could possibly see the difference in days. Pray those changes happen.