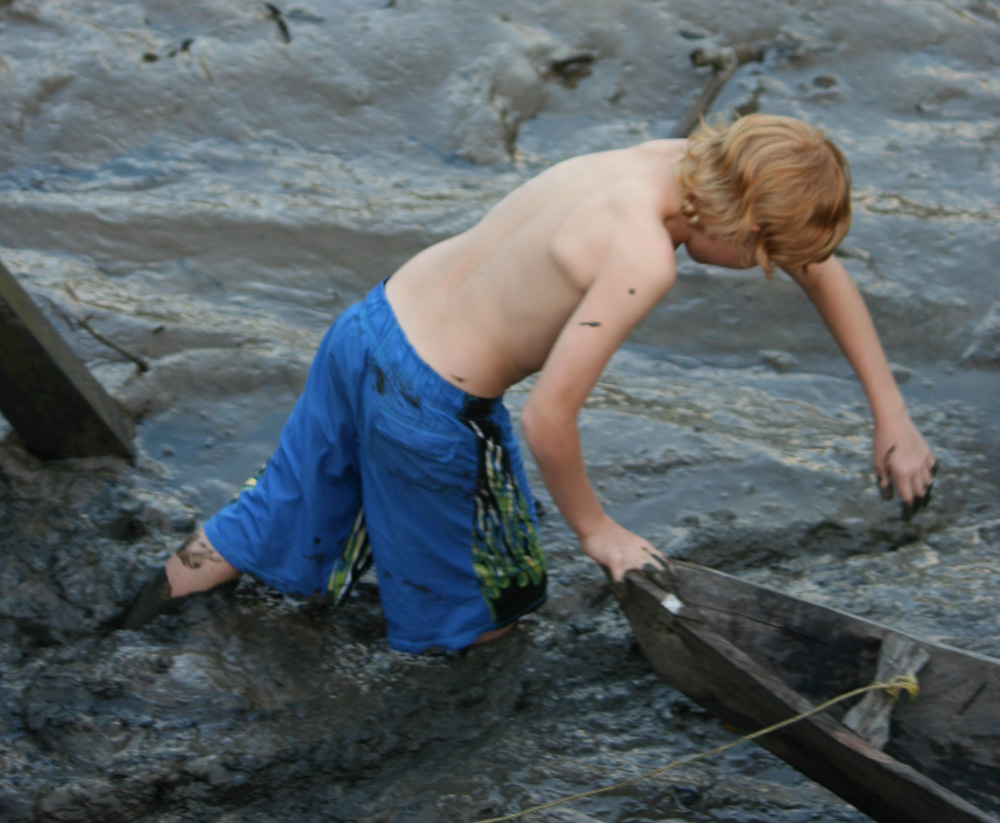 Photo and Commentary ©2019 by Cheryl Boardman
Monday, March 11, 2019
This picture was taken several years ago when I was visiting family in South America. This is a tidal creek at low tide. In order to get to the water, one had to wade through a whole lot of mud!
I can relate to this psalm by David. Sometimes there's nothing we can do on our own to get out of the mud we find ourselves in.
I waited patiently for the LORD to help me,
and he turned to me and heard my cry.
He lifted me out of the pit of despair,
out of the mud and the mire.
He set my feet on solid ground
and steadied me as I walked along.
He has given me a new song to sing,
a hymn of praise to our God.
Many will see what he has done and be amazed.
They will put their trust in the LORD.
Psalm 40:1-3 (NLT)