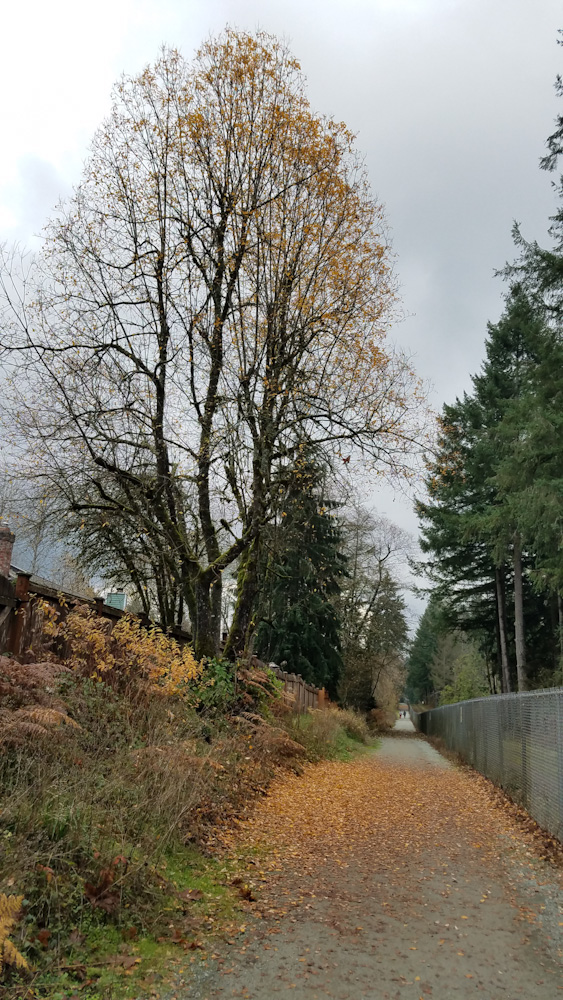 Photo and Commentary ©2019 by Shelley Schurch
Sunday, March 10, 2019
An early December day, and not a snowflake in sight. Instead, on our morning walk we came upon this spillage of gold across the trail. I thought of Robert Frost's poem, "Nothing Gold Can Stay," tried unsuccessfully to quote it from memory, brought my phone out of my pocket, and accessed a recording of Frost reading his eight-line creation.
His poem seems to speak of the fleeting nature of all that's good and beautiful. And yet, as I scuffed through the golden leaves that morning I pictured a time – when time is no more – when we will walk on golden streets, when all that is good and beautiful will shine forever.
I remember way back to when I was a shy teenager in a new school on a beginning of the year campout. Most of the memories of that weekend have faded, but I can still see and hear us sitting around a campfire Friday night, singing songs of young faith into the star-filled night. Many were new to me, including this chorus:
"My home's in heaven, just a-waiting for me,
And when I get there, how happy I'll be.
My home's in heaven, the rent is free,
For Jesus paid it, on Calvary."
A pair of Bible verses make this clear:
First, the well-known John 3:16:
"For God so loved the world that He gave His one and only Son, that whoever believes in Him shall not perish but have eternal life."
And then John underlines this great good news in one of his letters, so that we will not doubt, so that we will know with certainty:
Listen to I John 3:16:
"This is how we know what love is: Jesus Christ laid down his life for us."
Jesus loves me, this I know, for the Bible tells me so.
Be of good courage this week!