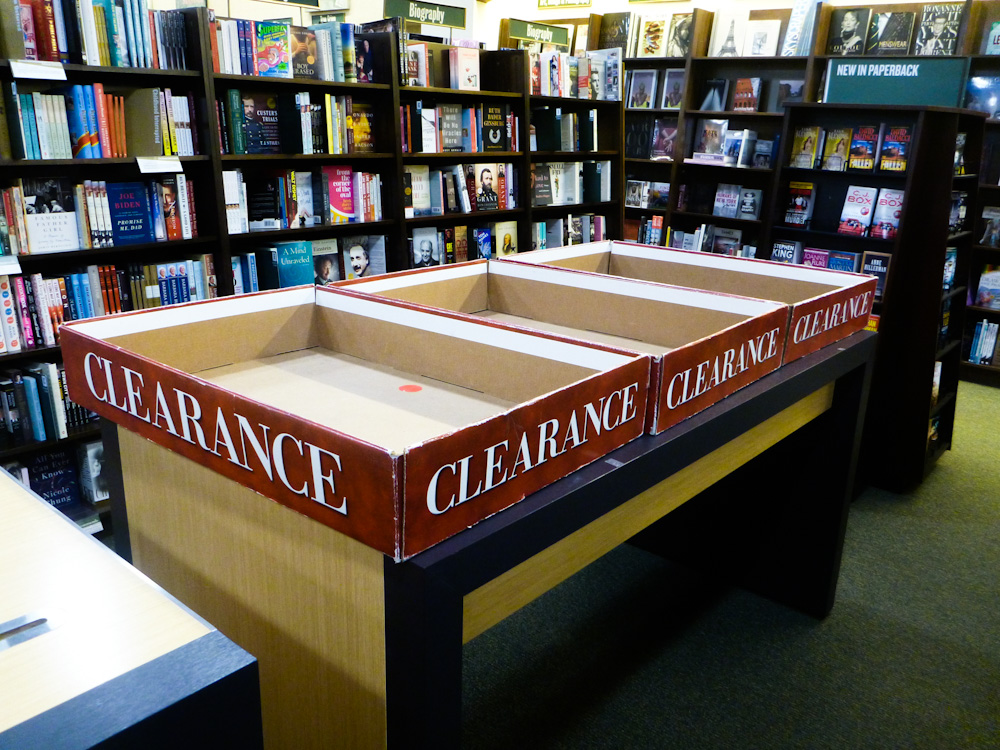 Photo and Commentary ©2019 by Maylan Schurch
Sabbath, March 9, 2019
When Shelley and I go to a favorite bookstore, the first thing I do is head for the "Clearance" section, two or three or four tables normally full of items which may have once had value, but in which the buying public has lost interest. In January it will be Christmas items or 2019 daily planners. Or it might be Harry Potter memorabilia or large, forlorn furry handbags.
The other day I was startled to see what you see in the photo above. There were no more clearance items, and since I am sure that there was no sudden and voracious interest in these items on the part of the customers, I'm wondering if the store has become discouraged with the Clearance concept. (This worries me, because I've found the occasional treasure there, such as a Moleskine notebook at a fraction of its original price!)
One of these days this planet is going to experience a "final clearance," the vaporization of everything. Jesus' friend Peter solemnly describes this time:
Therefore, since all these things will be dissolved, what manner of persons ought you to be in holy conduct and godliness, looking for and hastening the coming of the day of God, because of which the heavens will be dissolved, being on fire, and the elements will melt with fervent heat? Nevertheless we, according to His promise, look for new heavens and a new earth in which righteousness dwells.
2 Peter 3:11 – 13 NKJV
So no matter where those Christmas toys and furry handbags and daily planners have ended up, they will be destroyed, along with my beloved old guitar, and all my books and my computer. But they'll be replaced by something more exciting—an endlessly delightful existence close to my Creator.
When's the last time you reviewed Bible verses about salvation? You'll find a refresher course—straight from inspired Scripture—at the link just below: