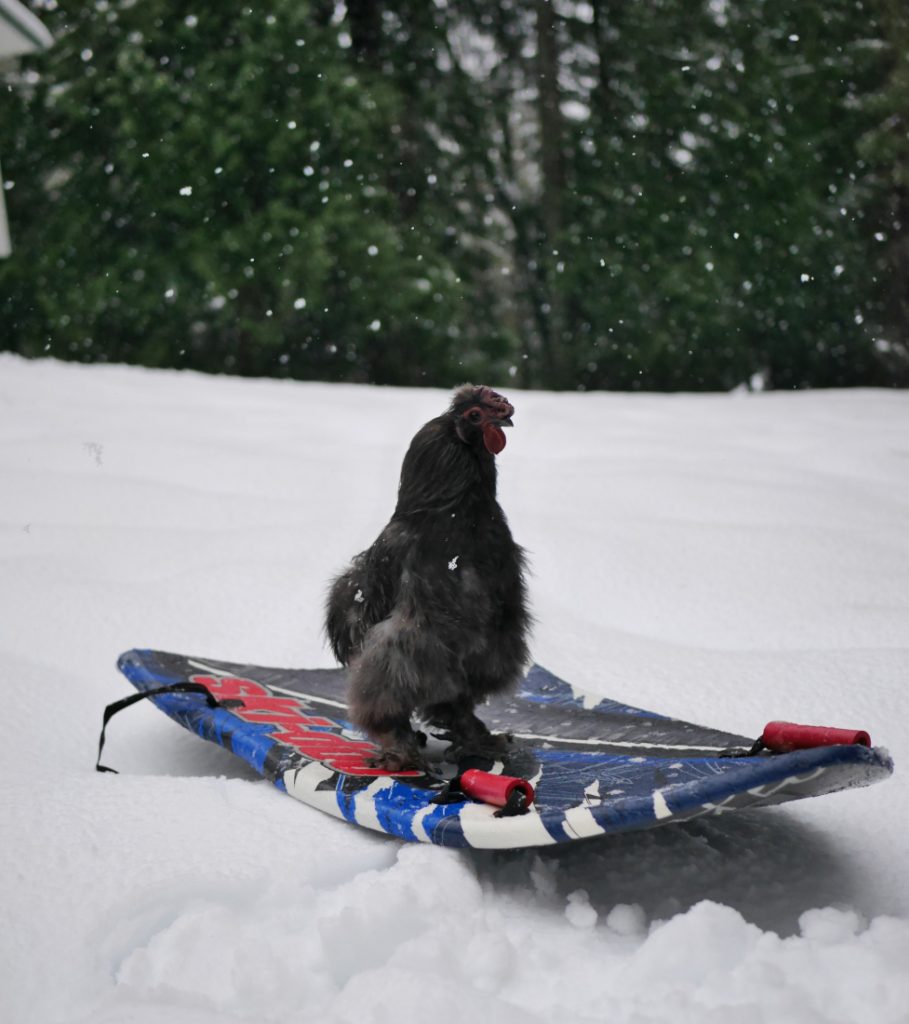 Photo ©2019 by Chelsea Jurgensen
Commentary ©2019 by Russell Jurgensen
Thursday, February 14, 2019
With record snowfall in February, I think everyone can agree we got too much of a good thing. Nugget, our Silkie rooster agrees. He does not like to set a foot on the snow. In this picture he watches the snow falling from the dubious safety of a snow sled.
Nature sometimes hands us extremes when we would rather see more moderation. It is probably a good reminder that we should exercise moderation in our own behavior. When things are smooth or extreme, we can lean on the Lord at all times.
"Rejoice in the Lord always. I will say it again: Rejoice! Let your gentleness be evident to all. The Lord is near. Do not be anxious about anything,but in every situation, by prayer and petition, with thanksgiving, present your requests to God. And the peace of God, which transcends all understanding, will guard your hearts and your minds in Christ Jesus." Philippians 4:4-7