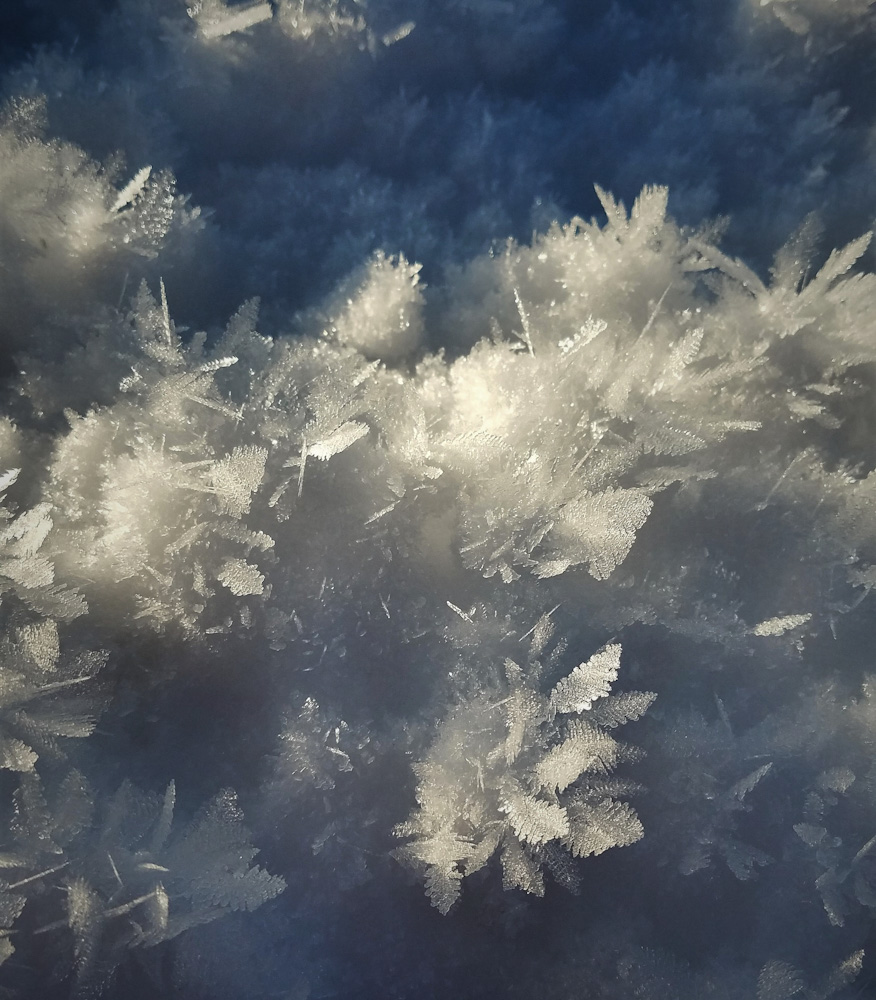 Photo and Commentary ©2019 by Darren Milam
Wednesday, February 13, 2019
There are a few (at least) Bible verses that refer to counting some very small items. The one I want to focus in on is found in Luke.
Luke 12:7,
"Indeed, the very hairs of your head are all numbered.
Don't be afraid; you are worth more than many sparrows."
In this verse, Luke is referencing God knowing the specific number of hairs we have and how He knows all about us – all the details – and loves us so much. That's crazy to think of – God, the creator of the universe knows the number of hairs we have on our head? All of us? That's incredible to fathom. There are plenty of times I forget important details, let alone remembering ALL the specific details.
This image shows the details God cares about. Just look at the feather-like ice crystals. In a world of Darwin Evolution believers, it has to be difficult for them to explain the tiny details found in this one instance. There has to be a Creator, in charge of the big plan when we can see the beauty and care, in all these little details. I'm so glad I believe in that Creator! Keep looking for His examples of how much He cares for us.