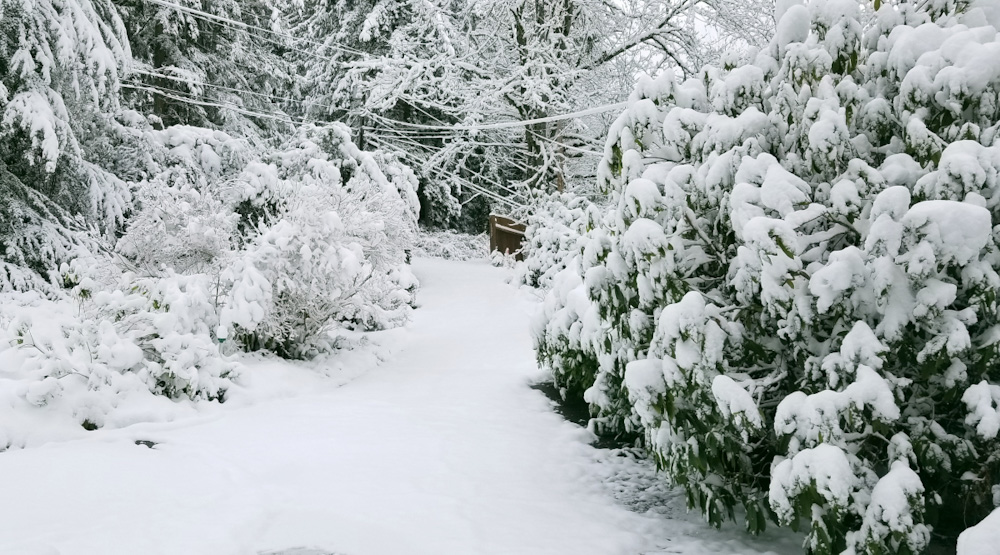 Photo and Commentary ©2019 by Russell Jurgensen
Thursday, February 7, 2019
We got a warm blanket of snow this week. The snow piled on the bushes even looks like pillows. It isn't really warm, but maybe it gives a good feeling because we can enjoy the heat in the house while we look out at the wonders outside.
Snow is challenging, but it can be joyful too. Snow might be considered perfect because it is pure white, has a wonderful fluffiness, and can be compressed into snow balls. Similarly, God's word is perfect.
"The law of the LORD is perfect,
reviving the soul;
the testimony of the LORD is sure,
making wise the simple;
the precepts of the LORD are right,
rejoicing the heart;
the commandment of the LORD is pure,
enlightening the eyes" Psalm 19:7,8
While we face our challenges in life, let's consider how God's law is perfect and how we can find joy by following Him.