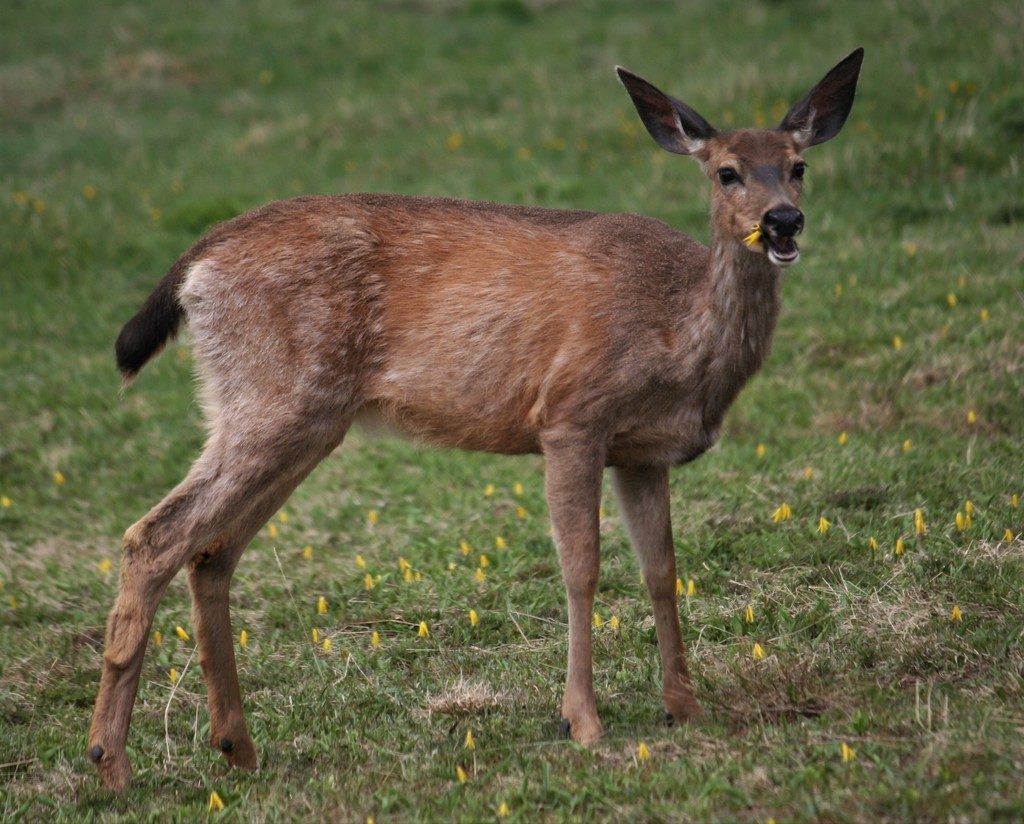 Photo and Commentary ©2019 by Cheryl Boardman
Monday, January 14, 2019
This photo is of a blacktail deer up at Hurricane Ridge in Olympic National Park. It's eating glacier lilies which come out pretty much as the snow is melting. The meadows can be wet up there at that time of year and finding water is not an issue in a place like that.
I picture the animal referred to in Psalm 42:1 as more of a desert dweller. Water would be more scarce and considered even more precious in an environment like that.
Regardless, I think we've all experienced being desperately thirsty and know how much we want a drink of clear, cool water when we get to that point. We need God in that same way.
My soul is dry and thirsts for You, True God, as a deer thirsts for water.
Psalm 42:1 (The Voice)