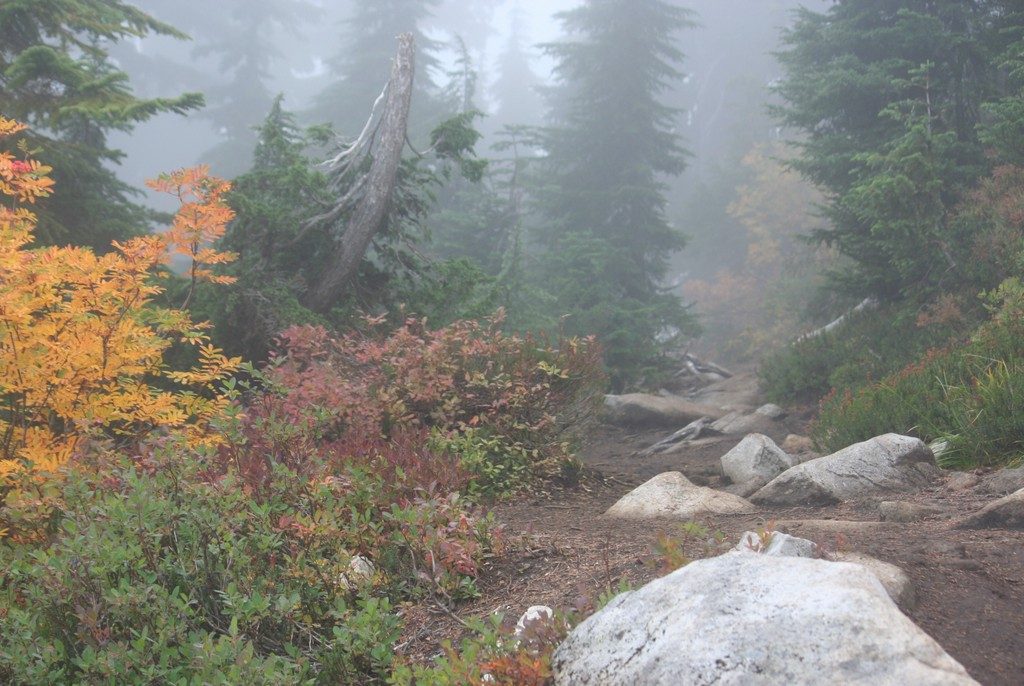 Photo and Commentary ©2019 by Cheryl Boardman
Monday, January 7, 2019
I went to Mt. Baker a few years ago and went on a hike with some friends one October day when the road was still open. Things were fairly clear around Picture Lake but up at Artist Point you couldn't even see across the parking lot.
This is the start of the trail and things did improve a bit as we went along and the trail dipped a bit into a lower elevation.
1 Corinthians tells us that our visibility is limited down here on earth:
We don't yet see things clearly. We're squinting in a fog, peering through a mist. But it won't be long before the weather clears and the sun shines bright! We'll see it all then, see it all as clearly as God sees us, knowing him directly just as he knows us! But for right now, until that completeness, we have three things to do to lead us toward that consummation: Trust steadily in God, hope unswervingly, love extravagantly. And the best of the three is love.
1 Corinthians 13:12-13 (The Message)