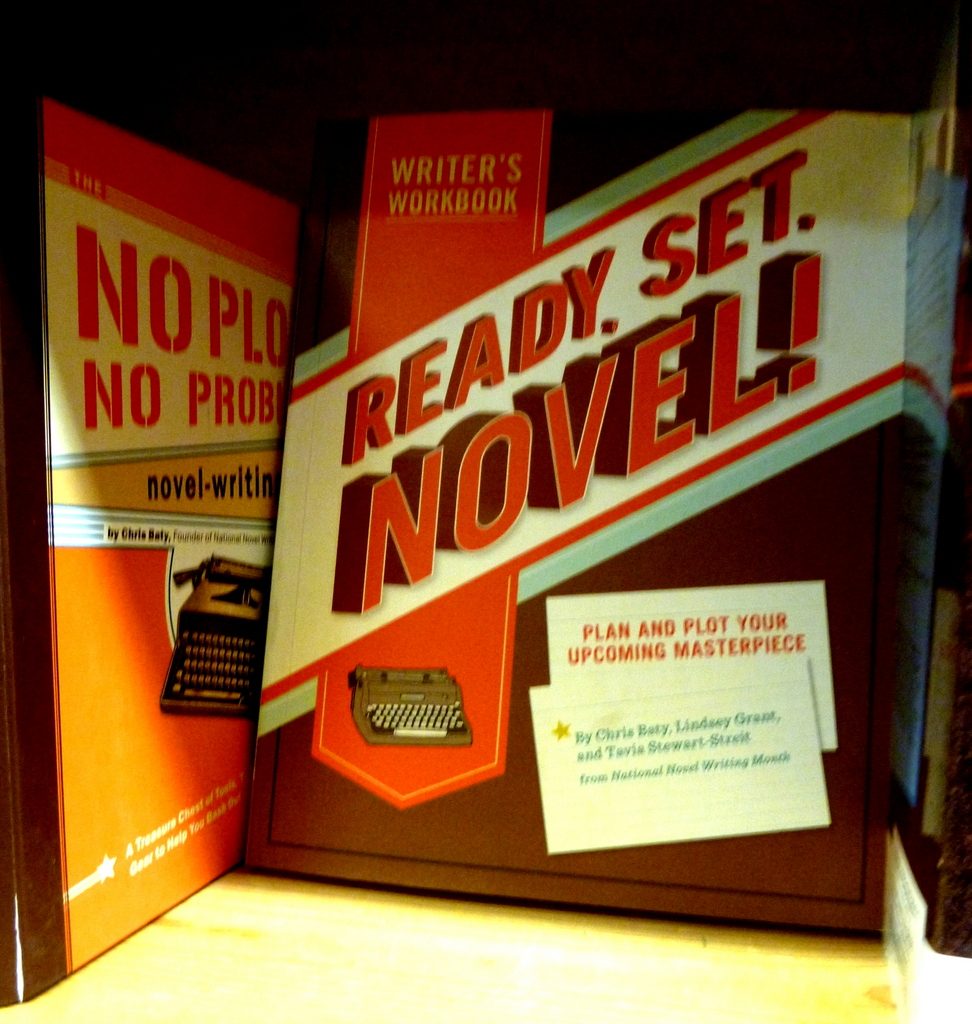 NOTE FROM PASTOR MAYLAN: If you've been a faithful visitor to our Daily Photo Parable blogs, you'll remember that Sundays have belonged to Bev Riter. She's been with us for an amazing ten-plus years, providing us with both stunning scenes from all over the world, and thoughtful spiritual lessons drawn from these scenes. Bev's husband Ron is facing health challenges, and Bev is stepping aside from this blog. She's said she's willing for me to use her past blogs in this spot, and we're working on that. Below you'll find a blog which I have written. 
Photo and Commentary ©2019 by Maylan Schurch
Sunday, January 6, 2019
Ever since I started writing for publication in my college days, I've been obsessed with how-to-write-for-publication books. Over the years I've learned to temper my enthusiasm, so I don't buy every such book I see, but I've got several.
And when I visit a bookstore—as I did this past Monday in Portland at Powell's, the world's largest used-book store–I naturally gravitated to the writing section. There I found this set of instruction manuals, packaged to appeal to people who think they have a novel in them.
Let's take this packaging from the top. The "Writer's Workbook" at the top hints that all you need to get your novel off the ground is to work your way through the workbook. Then comes, "Ready. Set. Novel!" and below that to the right, "Plan and Plot Your Upcoming Masterpiece."
But there's one more element which stops me in my tracks. The vivid vertical red panel with "Writer's Workbook" at the top plunges downward—and ends with a manual typewriter! And the book at the left, No Plot, No Problem, also features a typewriter.
Really? You're going to write your novel on a typewriter?
To the youngsters among us, who may be drawn to the typewriter because famous authors have used them, I say this: I have typed articles, and even books, on typewriters. And I would never go back. Ever. Typewriters are among the most ingenious mechanical inventions ever, but that was then. This—I'm glad to say—is now.
So what is this Daily Photo Parable about? It's about forsaking what we once thought good in favor of something we now know is staggeringly better. Jesus says to the rich who obsess about money, "Do not lay up for yourselves treasures on earth, where moth and rust destroy and where thieves break in and steal; but lay up for yourselves treasures in heaven . . . ." Matthew 6:19 – 20 NKJV
Another old idea a lot of people still hold to is the idea that you can discipline yourself to be an increasingly moral and spiritual person. Not true. Paul quotes the Old Testament as he says:
"There is none righteous, no, not one;
There is none who understands;
There is none who seeks after God.
They have all turned aside;
They have together become unprofitable;
There is none who does good, no, not one."
(Romans 3:10 – 12)
But in another of his letters Paul gives us the good news. Salvation, he says, comes–
. . . not by works of righteousness which we have done, but according to His mercy He saved us, through the washing of regeneration and renewing of the Holy Spirit, whom He poured out on us abundantly through Jesus Christ our Savior, that having been justified by His grace we should become heirs according to the hope of eternal life. (Titus 3:5 – 17)
Want a more complete set of Bible verses which explain salvation? Here's a link: