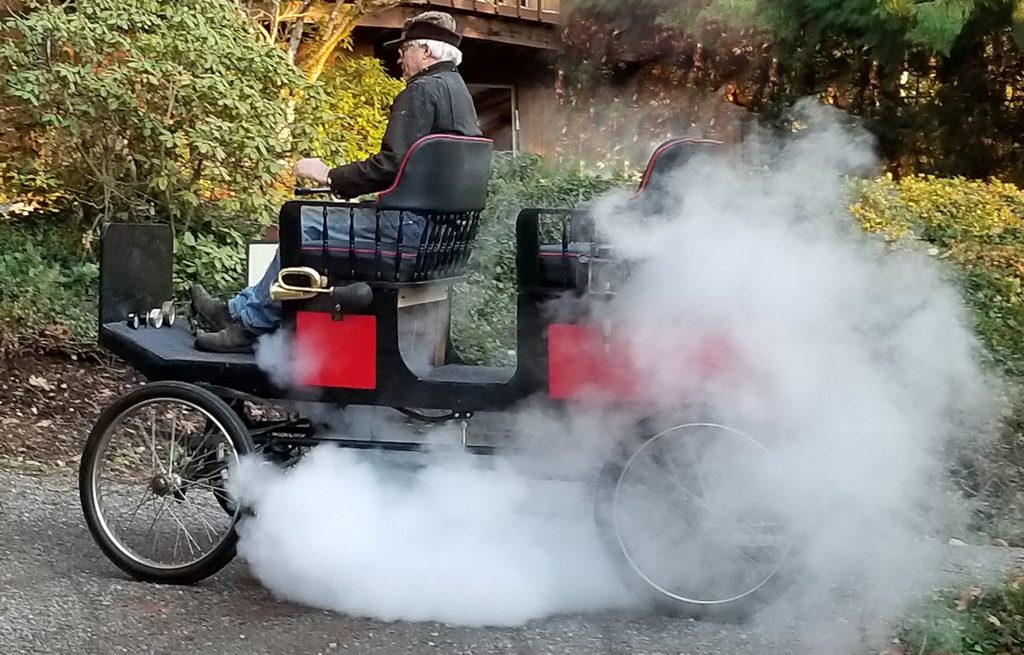 Photo and Commentary ©2018 by Russell Jurgensen
Thursday, December 6, 2018
Our neighbor is quite a steam power enthusiast.  Here he is driving his hand-made steam car designed to resemble a 1917 horseless carriage.  This steam car is surprisingly quiet but produces a reasonable amount of power to drive up steep hills. We were lucky enough to see him out driving around.  He also built a steam boat that he has taken to the opening of boating season on Lake Washington.
Steam power might be somewhat like the Holy Spirit working in our lives.  With a steam car, the owner needs to fill it with water and supply fuel to heat the water.  Then the steam that is produced can do work.  With the Holy Spirit, we need to accept the Lord and have a desire to follow Him.  Then the Holy Spirit can work through us to share God's love with others.  Let's resolve to make decisions that let the Lord work through us so that we have steam to continue on.