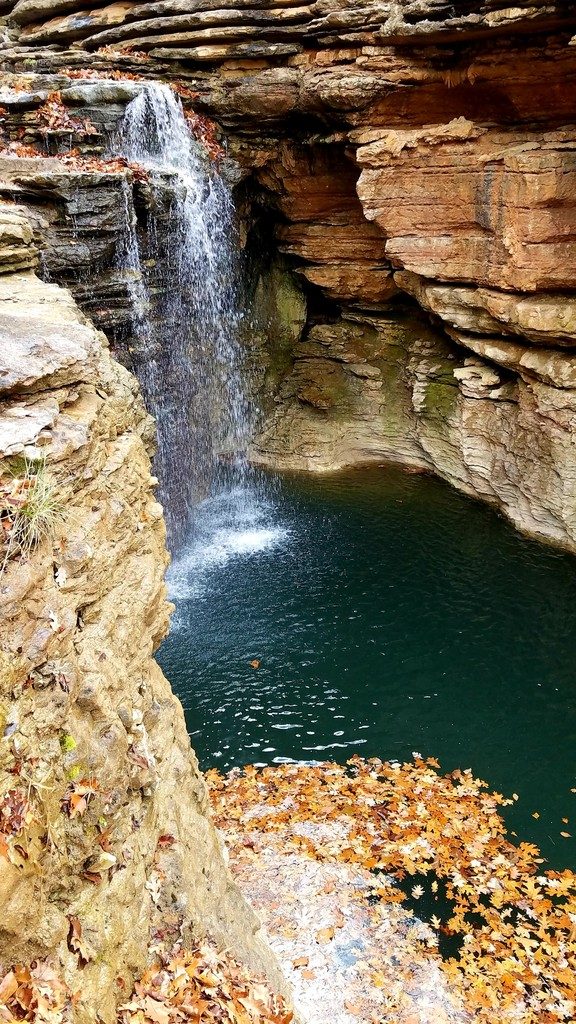 Photo and Commentary ©2018 by Darren Milam
Wednesday, December 5, 2018
By now you know I like taking pictures of water. This particular image was captured outside of Branson, Missouri. This waterfall, flowing over the limestone (table rocks), collecting in the pool below, really caught my eye.
In John chapter 7 (37-39), Jesus speaks about the "living water" flowing from them.
On the last and greatest day of the festival, Jesus stood and said in a loud voice, "Let anyone who is thirsty come to me and drink. Whoever believes in me, as Scripture has said, rivers of living water will flow from within them." By this he meant the Spirit, whom those who believed in him were later to receive. Up to that time the Spirit had not been given, since Jesus had not yet been glorified.
The Holy Spirit was given to those believers, once Jesus returned to heaven, to aid in the task at hand – telling others about the plan of Salvation. That same task is true today and we still have the help of the Holy Spirit – allowing us to have living water flow through us.