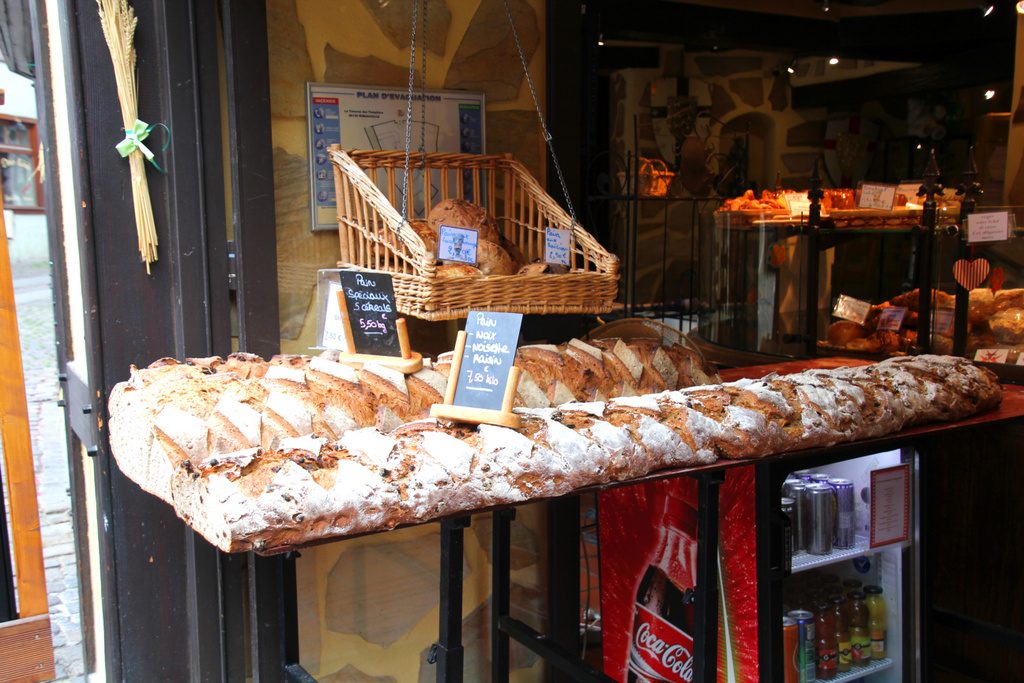 Photo and Commentary ©2018 by Bev Riter
Sunday, December 2, 2018
The bread shown above was in a bakery in France, and it was delicious! Because of its size, it must have been baked in a very large oven. I'm sure you'll agree that we need our daily bread and other food. Here in the Pacific Northwest of the United States, we are fortunate to have many types of bread and an abundance of food including some from other countries and cultures. This variety of food helps us get the nutrients needed by our bodies as well as enjoy many different tastes.
Some times in the past (and even today in some areas of the world), people felt they were lucky if they had just bread to eat. Bread was a staple food item and the very center of life during biblical times and is therefore mentioned several times in the Bible. When Jesus taught His disciples how to pray (Mathew 6:9-13) He included, "Give us this day our daily bread." Bread means life. At the last supper, Jesus took bread and said, "Take, eat; this is my body." (Mathew 26:26) Jesus offers us "spiritual" bread and it's free – paid by Him!