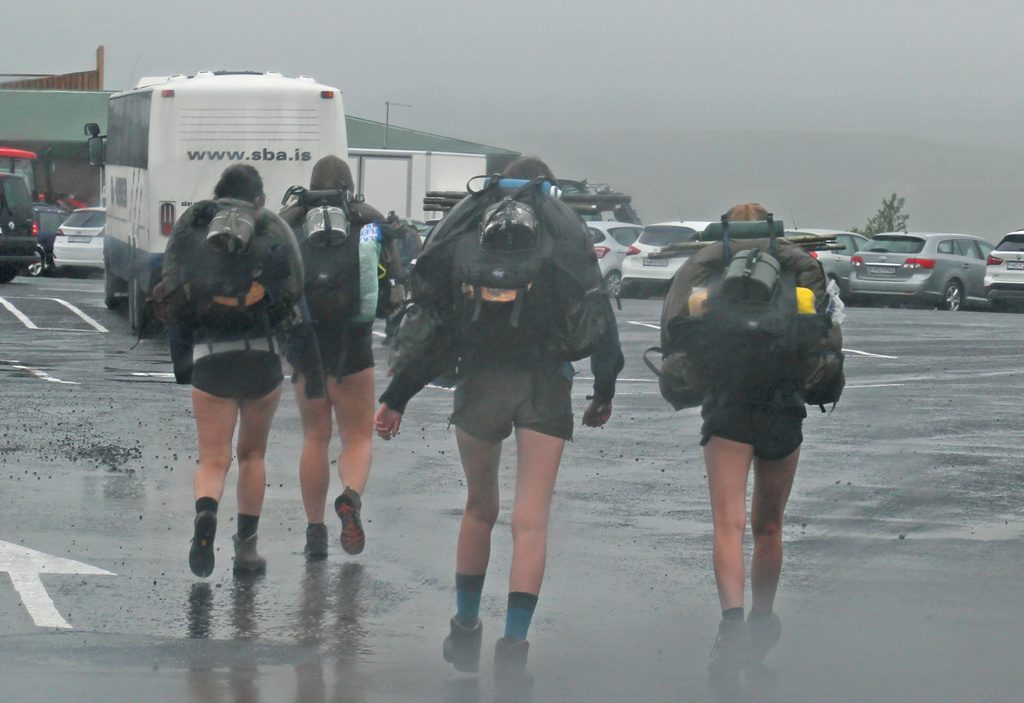 Photo and Commentary ©2018 by Bev Riter
Sunday, November 18, 2018
It was a very rainy day and very cold. Yes, we were in Iceland where it is often rainy and cold! We were bundled up in our warmest clothes and rain gear when I saw these young girls pass us. I shivered as I saw their bare legs – I knew they must have been cold – yes, very cold! Since they all had back packs on and were dressed the same, I wondered if they were part of a group of scouts or such. I thought, "It wasn't a smart choice to dress like that on a day like this!" Smart choices or not-so-smart choices. We've all made smart choices in our lives and I'm sure all of us have made some not-so-smart choices, too. Hopefully, most of our choices have been smart!
What about important choices – like eternal life? God has given us the gift of eternal life through His Son, Jesus Christ. "For the wages of sin is death; but the gift of God is eternal life through Jesus Christ our Lord." Romans 6:23 Have you made the "smart choice" and accepted Jesus as your friend and Savior?